An Exclusive Offer For You
Home and Abode Toilet Paper Holder Stand - Toilet Paper Stand Dispenser - Freestanding Toilet Paper Holder - Standing Toilet Paper Holder Stand - Toilet Paper Roll Holder Tissue Holder for Bathroom
$22.99
Go to Amazon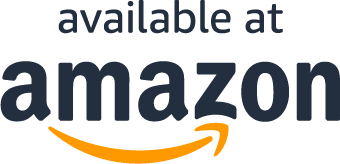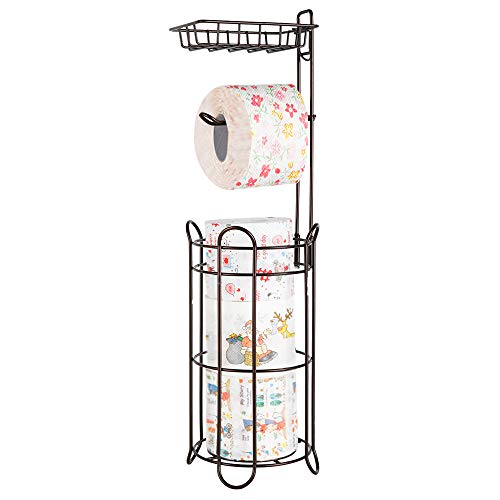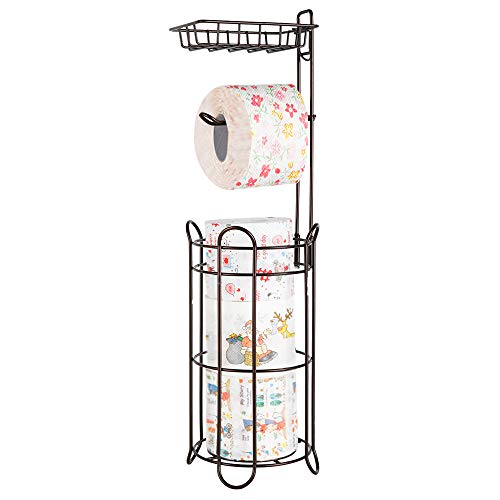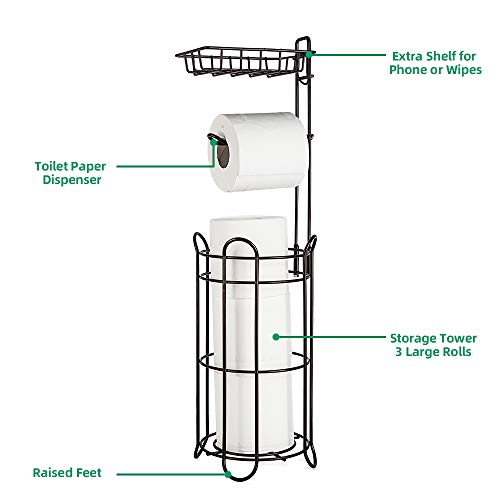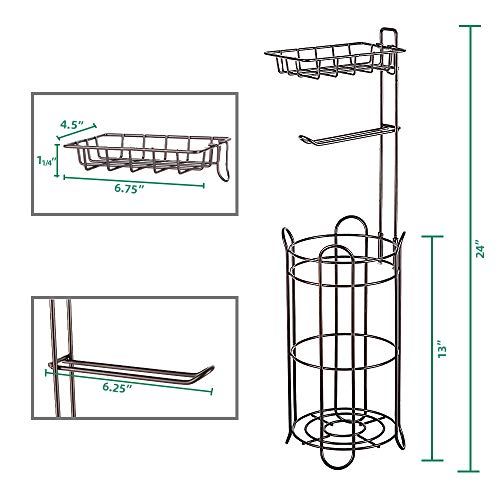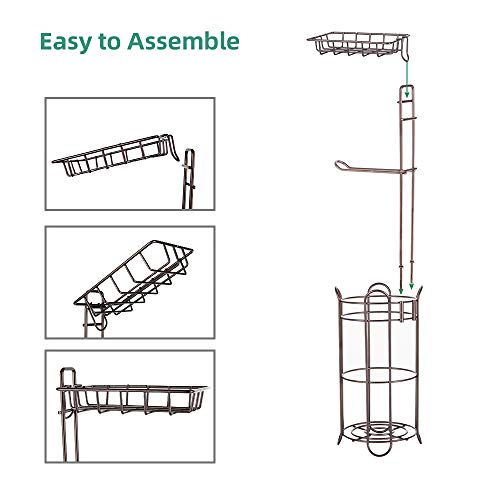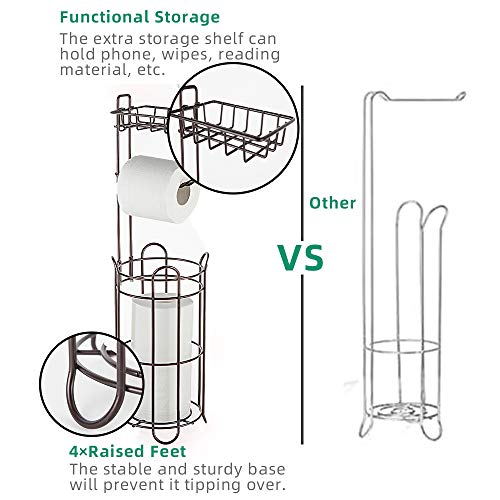 Go to Amazon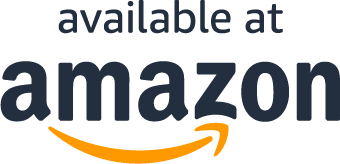 Read More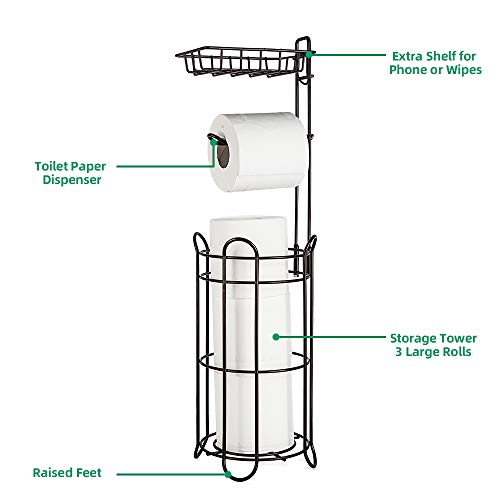 About the product
🧻ACCESSORIES SHELF BASKET. The toilet paper holder stand features a storage basket on the top, offering a secure place for cell phones, books, reading glasses, or just a holder for pot purry, wet wipes, air freshener
⛰️STEADY AS A ROCK. Toilet paper stand is equipped with 4 raised feet for added stability, keeping the freestanding toilet paper holder off the bathroom floor and the paper tissue dry, clean, hygienic and easily accessible, in arms reach
🛁STURDY CONSTRUCTION. This toilet tissue holder is made of powder-coated steel to protect the metal from the bathroom humidity and oxidation. In an enduring stand alone toilet paper holder design that will last for many years to come. Easy care - Wipe Clean
🚾SPACE SAVING. The freestanding toilet paper holder can save space from the bathroom storage since it is also a storage stand that holds up to 4 toilet tissue paper rolls. Fitting conveniently in tight spaces
🛠️ ASSEMBLY & DIMENSIONS. Large toilet paper holder has simple construction - 3 parts construction no extra tools needed - hardware included with illustrated instructions to follow. Size 24" x 7.2" x 7 inches, 61 x 18.5 x 18 centimeters
What Our Customers Are Saying
Sturdy and versatile
Fits perfectly in our half bath which is quite small. Only enough room for a toilet and sink. Better than wall mounted and has extra storage built in. The added basket is definitely a plus and useful. Easy to put together, sturdy and versatile.
Great Quality, awesome finish!
Very sturdy, awesome finish, easy to put together, and mine even came with a bonus plastic soap dish with raised grate!!! Love the slight sparkle to the toilet paper holder, way prettier than I thought it would be.
Great addition
Got this for our guest bath and love it! The rings on the bottom are big enough to fit the extra fat toilet paper rolls and the tray on top holds a couple wash cloth sized towels for our bidet set-up. Great addition to our bathroom.
Exactly what we were looking for....
Other than the screws/tool were not included, this is exactly what we were looking for... Cost was reasonable and it works fine without the screws etc. We definitely recommend and would purchase again.
Good TP holder
Easy to put together, although it doesn't come with instructions. Two nuts to attach and it comes with the wrench.
Good quality item !!
I like that this item is sturdy and does not tip over. I would recommend this item to someone looking to purchase this!! I also like that it can hold the larger toilet paper rolls for storage. Overall great product !!
Questions?
Does this include free shipping?