Smooth Shave with Long Lasting Scent💯
Henri et Victoria Shaving Soap For Men | Cognac and Cuban Cigars Shaving Cream Fragrance | Canadian Made by Skilled Artisan |Moisturizing, Ultra Glide, Cushioning, Easy Lather, Prevent Razor Burn and Dry Skin | 114 g (4 oz)
$21.90
Go to Amazon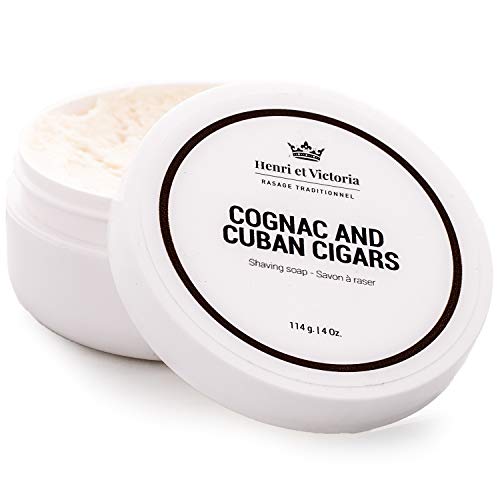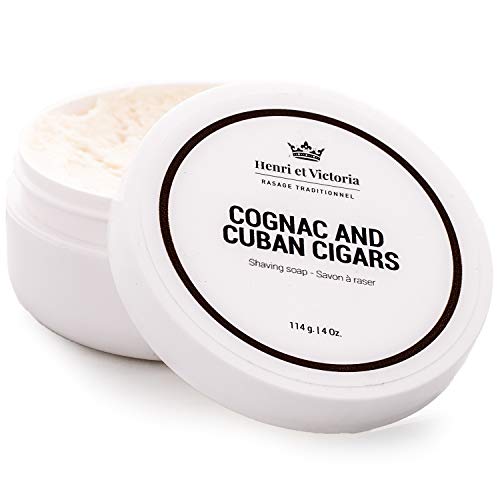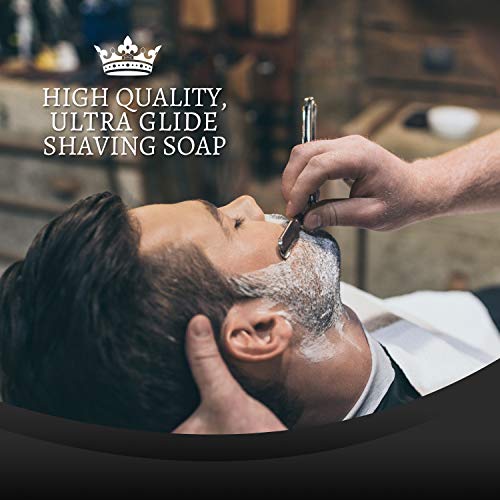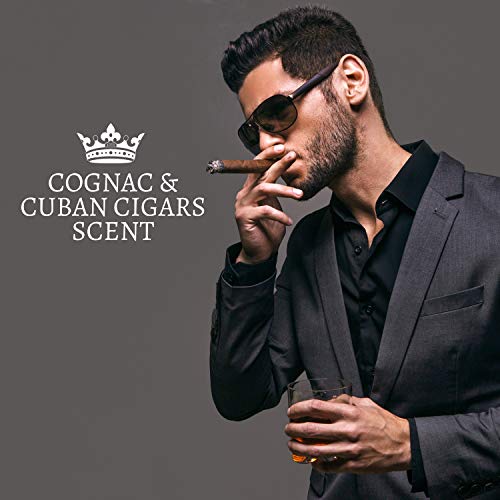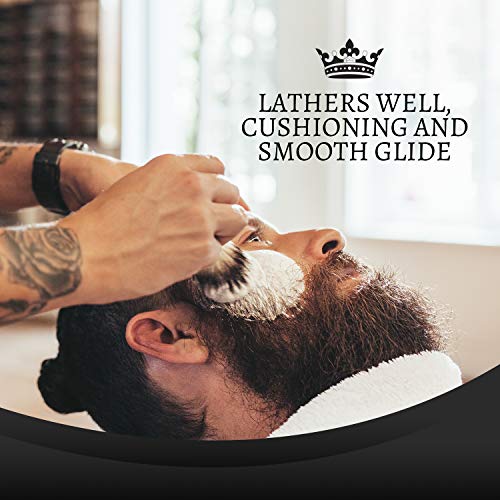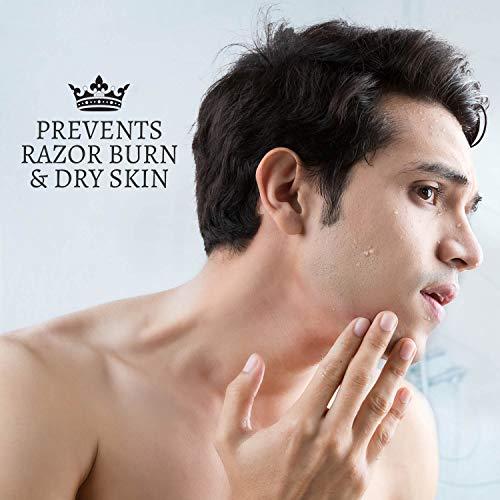 Go to Amazon

Read More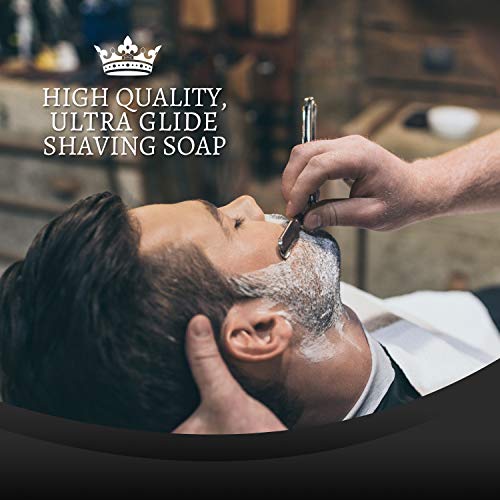 About the product
AMAZING GENTLEMEN COGNAC AND CUBAN CIGARS SCENT - Our popular shaving soap defines masculinity. Its rich aroma combines sweet cognac, coupled with an aromatic subtle cool smoky charm for a unique and manly fragrance.
LONG LASTING AND ENJOYABLE SHAVE - Our old-fashioned shaving soap will last longer than a shaving cream as it is not diluted with water. You will also enjoy its eccentric fragrance until the last shave.
LATHERS WELL, CUSHIONING AND SMOOTH GLIDE: You'll wonder why you didn't do it this way before. The shaving soap is super easy and quick to load on brush and makes a wonderful lather for an amazing shaving experience.
PREVENTS RAZOR BURN AND DRY SKIN – this luxurious foam lubricates and provides a superior glide avoiding skin cuts. Soothing and moisturizing, it protects your skin from irritation and makes it silky to the touch.
HANDMADE IN CANADA - Made by skilled artisans in small batches at Henri et Victoria's shop to ensure premium quality and maximum freshness.
What Our Customers Are Saying
Made shaving enjoyable
Can't say enough good things about this line. The soap itself has a very subtle scent, I could hardly smell it at first (which disappointed me) but when I lathered it up and put it on my face, the smell really came out and I have to say it is super enjoyable! It produced a very rich, soothing lather with fantastic protection and glide! I also enjoy that it's a Canadian product made with natural ingredients. I will absolutely be ordering this again, it's my new favourite :) Honestly, I would love to try all of the products from Henri er Victoria! Well done!
Highly recommended
The smell is subtle but wonderful. The lather I get is a thinner consistency than what you get from a gel based shaving cream but is much better. The blade glides through it and it works better and doesn't leave my skin feeling dry and worn out afterwards like gel shaving cream does.
Intoxicating
Very manly smell, exactly what I expected. Smells almost like Obsession by Calvin Klein. May end up getting all my products from H et V from now on and get all Cognac and Cuban Cigars.
Le meilleur savon à raser point final !!!
Ce savon à raser est excellent. Mes lames glissent super bien et ma peau n'est jamais irrité malgré le fait que je me rase à chaque jour. Une mousse riche avec une odeur exquise et pas trop prononcée. Merci aux créateurs de cette gamme de produits qui démontrent une grande passion et un grand respect pour le rasage traditionnel. J'ai bien hâte d'essayer les autres fragrances.
Impeccable!
Exellent produit! Mousse abonnement et glisse bien sur la peau. Laisse le visage paisible et doux. L'apres Rasage nautilus est aussi un coup de cœur pour moi et ma femme! Je recommande!
Questions?
Does this include free shipping?