An Exclusive Offer For You
Inflatable portable hair sink & Deluxe hair washing basin with Large volume ,with Drain and air pump,Tube for Injured,Disabled, Handicapped,Elderly and Bed-Bound,more comfortable White (Set of 5)
$38.99
Go to Amazon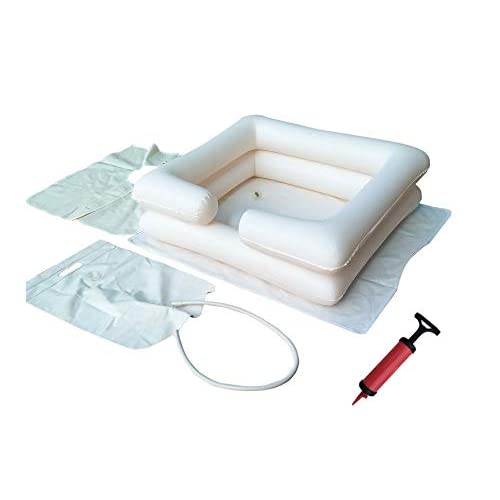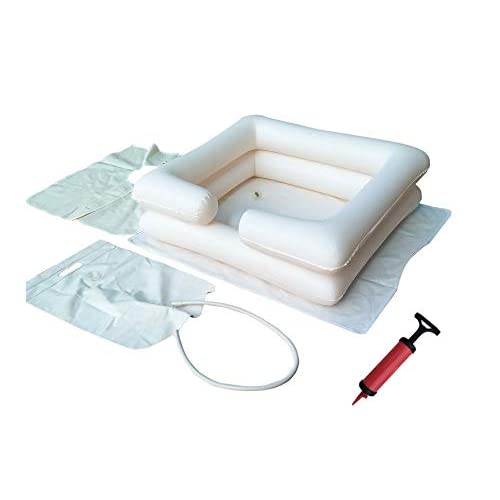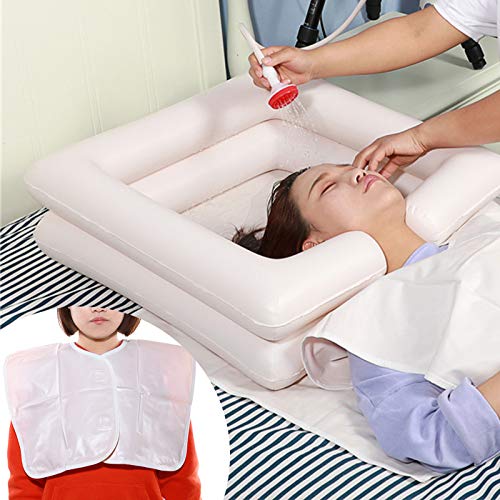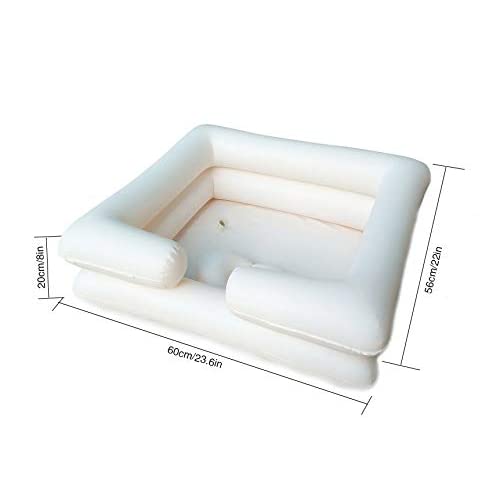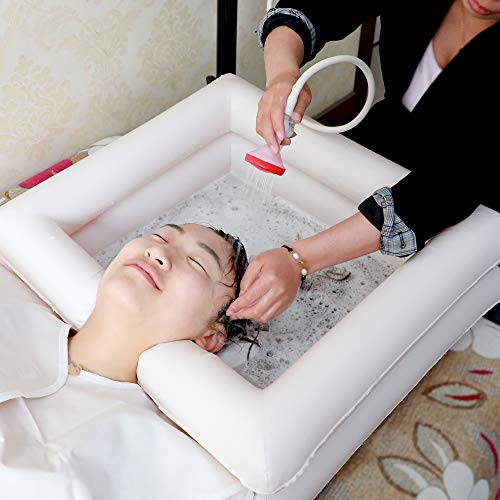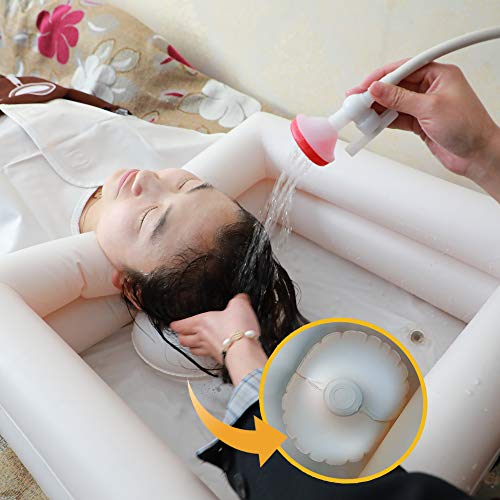 Go to Amazon

Read More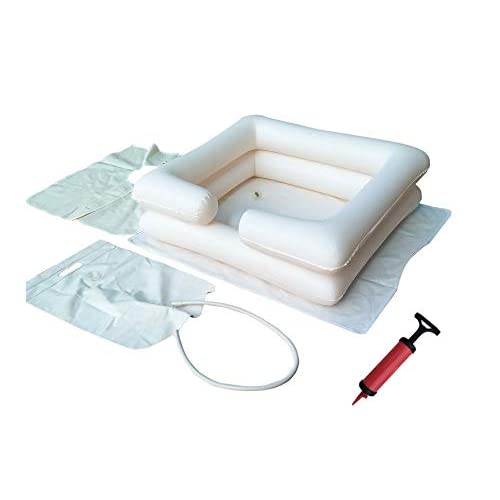 About the product
👍Made of high-quality PVC, soft and lightweight for easily shampooing hair, an inflatable tub for a bedside shower. Inflate and deflate and stores compactly when not in use.
👍Easier, safer & comfortable for individuals that are bed bound or with limited mobility & their caregivers. Suit for disabled, elder, pregnancy, post-Surgical, bed-ridden patient
👍Portable shampoo basin makes it easy to wash a loved one or patients hair who is on long-term bed rest or who has limited mobility
👍Package includes: Inflatable shampoo basin, waterproof pad (2 types), water bag and shower head, Inflator. There are 2 types of gas nozzles in the inflatable tube. The red gas nozzle can inflate the shampoo basin, and the gas needle can inflate basketball, ball, football, yoga ball, etc.
👍Deep inflatable shampoo basin is constructed of easy to clean heavy duty vinyl,size:58 x 54 x 18cm/23"* 21"* 7",Square design More space and more comfortable
What Our Customers Are Saying
Spa Treatment
Used this with my bed-ridden mom. She thought she was at the spa. The hospice aide said she'd never used one as easy and efficient. I gifted it to her when my mom passed.
Does exactly what it says
This product does exactly what it says it will. Which is exactly what I needed it to do. My mother has mobility issues and it's difficult to wash her hair comfortably in the shower. She was able to lay down comfortably and her her hair washed. Only 4 stars for ease of use because you need some sort of bucket to drain into before moving it from the bed. It's too big and cumbersome to carry while filled with water.
Questions?
Does this include free shipping?