An Exclusive Offer For You
GUND Pusheen Snackables Pizza Plush Stuffed Animal Cat, 9.5"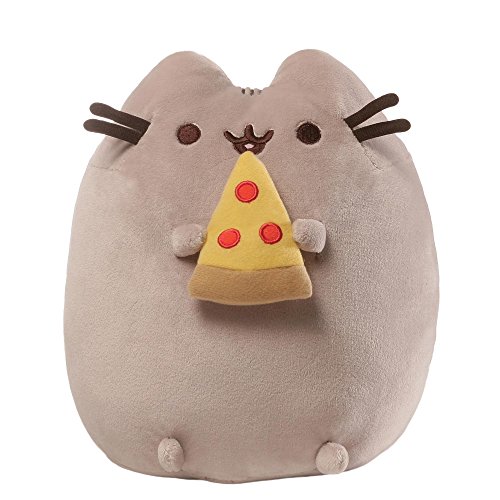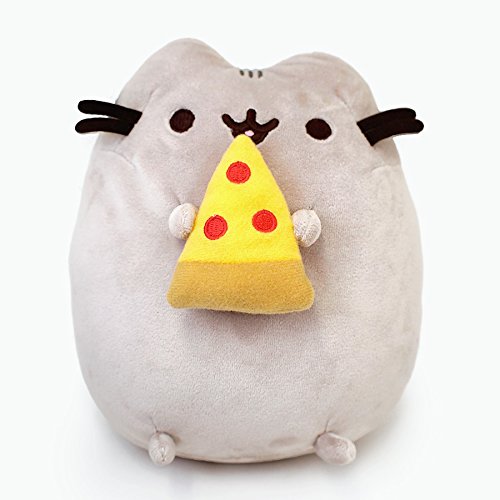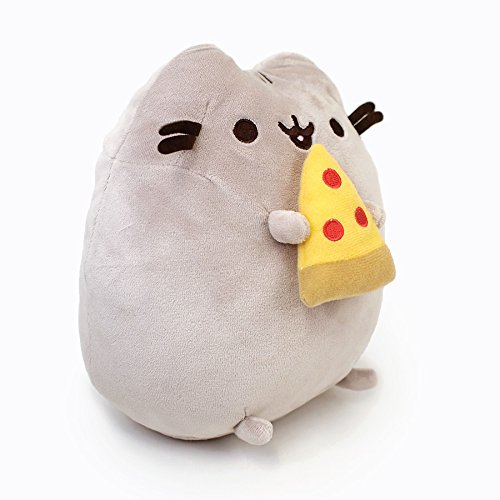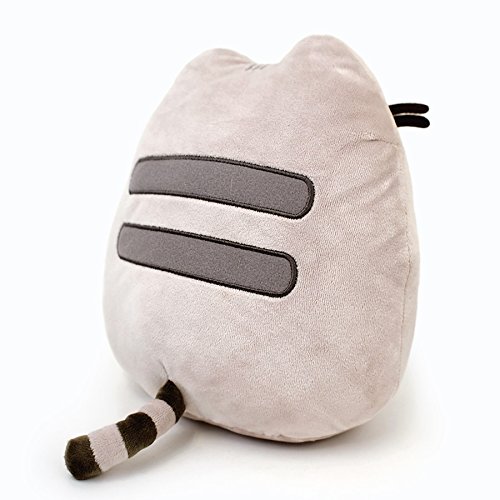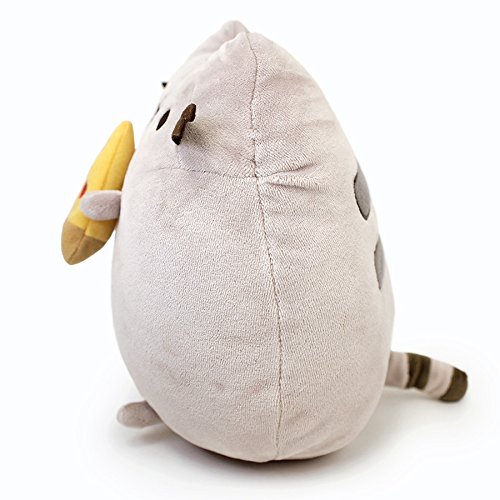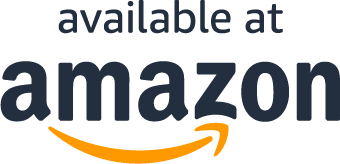 About the product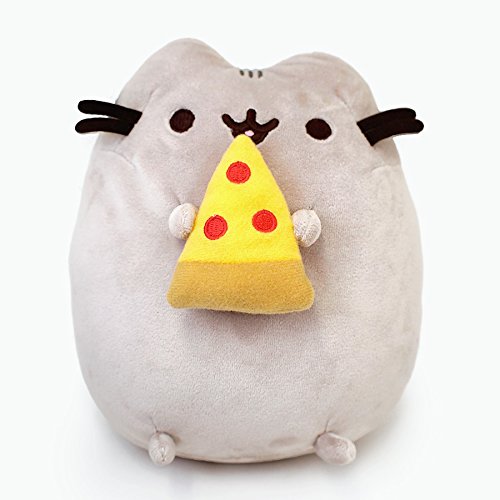 polyester fibers
Imported
PUSHEEN WITH PEPPERONI PIZZA SNACKABLE PLUSH: Pusheen loves to snack! This classic lounging Pusheen plush toy features the kitty satisfying her savory cravings with a delicious slice of pepperoni pizza
SOFT & HUGGABLE: Made from a soft, huggable material that meets famous GUND quality standards, this plush toy features surface-washable construction for easy cleaning. Appropriate for ages 8 & up
THE PERFECT GIFT: Our plush dolls, teddy bears & stuffed animals make perfect gifts for birthdays, baby showers, baptisms, Easter, Valentine's Day & more! A perfect gift for any Pusheen or cat lover
QUALITY CUDDLES: Known for our huggable plush designs & gifts, our award winning bears & toys appeal to all ages from infants & toddlers to adults. They're perfect for play, collecting & cuddling
PREMIER PLUSH: The oldest maker of soft toys in America & one of the first companies to produce a teddy bear, GUND has been creating unique stuffed animals known for their quality for over 120 years
What Our Customers Are Saying
My 7 year olds favorite thing!! Great quality
My step daughter is obsessed with this!!!! I gave it to her as an early Christmas /hannukah present. She carries it everywhere and is just in love with her pizza pusheen! It's very nice and good quality. It has beans in the bottom to make it always stand up right easily, which is very nice and adds weight to it. It's about a foot high. Cute stripe detail on the head and back.
Best Gift for Pizza and Pusheen Fans!
My boyfriend's son LOVES PIZZA, I can't even begin to describe how much; he also loves Pusheen the cat, and when he saw his sister get a Pusheen plush from me for her birthday, he said that he wanted to get the Pusheen with the pizza, but wasn't able to when he asked his mom. I asked him if he wanted that for his birthday gift, and he said yes! This was a good deal, and such a great quality, because it's a Gund product. It arrived in perfect time with the rest of my order, and was protected by the plastic wrap around it, so it could be in perfect condition when I gave it to him. He was so happy to get it for his 8th birthday, my boyfriend and I had to convince him to keep Pusheen in the car as we went and celebrated his birthday, and when we came back to the car, he ran and got Pusheen, holding and playing with it until he fell asleep with it in his arms. He was so happy to get a gift he loved that had his favorite food incorporated with it, it made his birthday that much more memorable and enjoyable to celebrate :) THANK YOU FOR MAKING A KID'S DREAM COME TRUE!
Cutie pusheen
Cute and big plushie. I love the quality of this and how large it is. It's so soft and fun to cuddle and look at. I plan to get more of these cute pusheen plushies when I can.
Cute pusheen
Super cute! I got it as a gift for my brother for Christmas and he loves it. It was so cute and soft that I asked for one for my own birthday. It had a holographic tag, so I guess it was real. The pizza is slightly different in color than the one my other brother has from Barnes and Noble, though, and this one was made in a different location (indonesia vs. china).
Sons loves them
My son loves these Pusheen stuffies. They are pretty nice, and seem to be good quality, but be prepared to occasionally sew a paw or tail back on if your kid swings them around by their appendages.
Gotta get a Gund !!!
Any Gund Plush is awesome, but Pusheen was a Huge hit with my Granddaughter for Christmas !! She Loves Pusheen and Pizza !! Couldn't go wrong with this gift !!
Questions?
Does this include free shipping?