GOTHRIDER Whole Bean Coffee
GOTHRIDER Whole Bean Coffee – Arabica and Robusta Coffee Blend – 500g Italian Blend Artisanal Roasting – Robust Taste – Low Acidity – Strong Natural Coffee Beans (Whole Beans, 500g)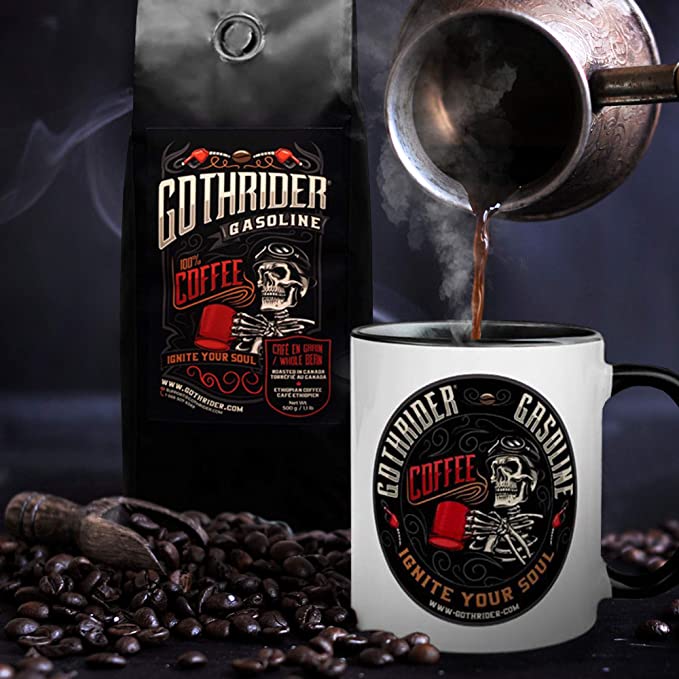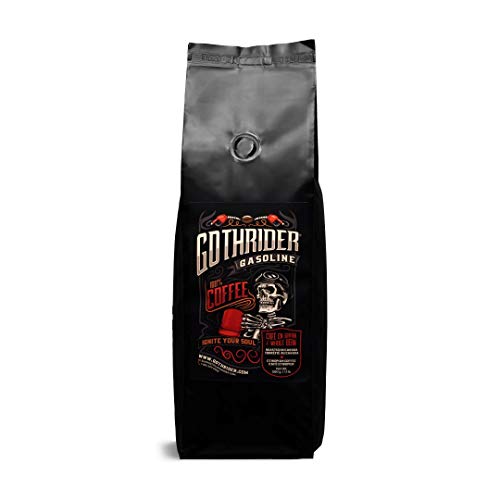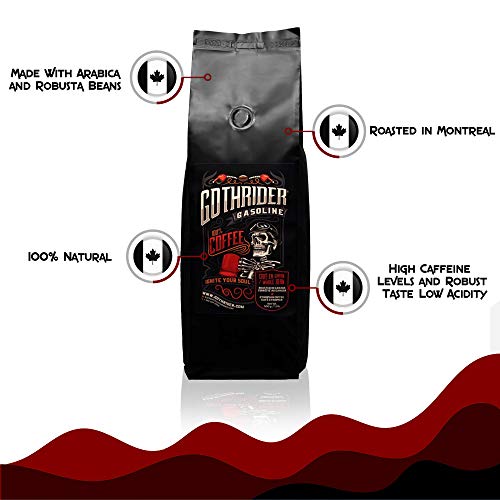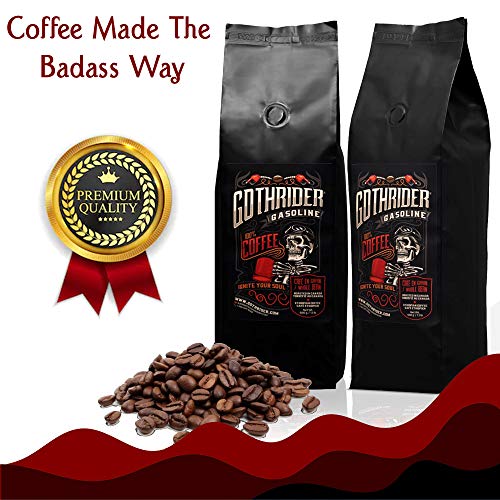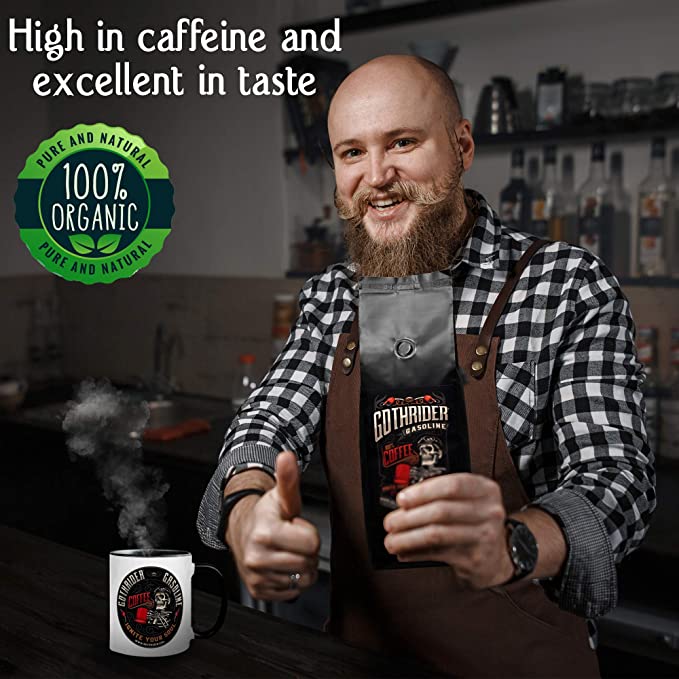 About the product
DAILY CUP : Test your limits and try out the Gothrider whole bean coffee! This amazing coffee blend can help you wake up alert and ready for action.
SUPERB AROMA: A cup of the Gothrider arabica and robusta blend is more than a daily cop of coffee. Each drop of our Italian blend artisanal coffee is packed with flavor and an unmistakable aroma that will awaken your senses.
ENJOY IT YOUR WAY: This stunning whole bean coffee has a dark roast and low acidity levels that allow you to prepare smooth and intense coffee better than a barista. Grind the whole beans and prepare them in your artisanal drip of espresso machine. For those of you who want the quick and practical alternative, you can add Gothrider coffee to your coffee maker or French press.
100% NATURAL COFFEE: We want you to enjoy your favorite cup of dark roast coffee for many years to come. That is why we made sure that our Ethiopian coffee beans are ethically sourced. They are roasted in Montreal using the original Italian method that brings out coffee's natural richness and smoothness. No artificial flavors or preservatives added.
AMAZING NOTES: Our Gothrider whole bean coffee stands out due to its rich, full, and smooth aroma that is never bitter. This premium Ethiopian blend reveals delicate notes of dark chocolate and fruit that makes the entire experience even more luxurious.
Questions?
Does this include free shipping?