An Exclusive Offer For You
GHONLZIN Water Bottle, 1L Fitness Sports Water Bottle with Time Marker Tracker for Measuring Daily Water Intake 100% BPA-Free Dishwasher Safe for Athletic,Excerise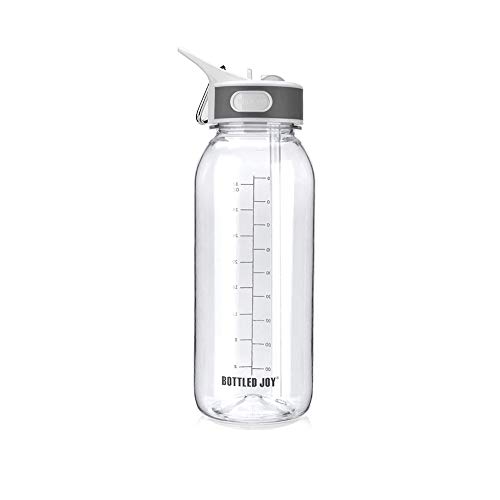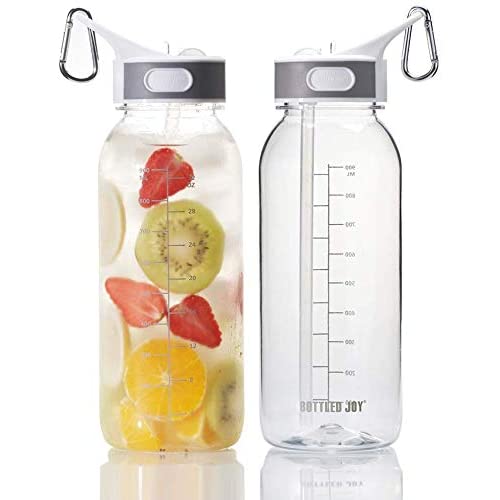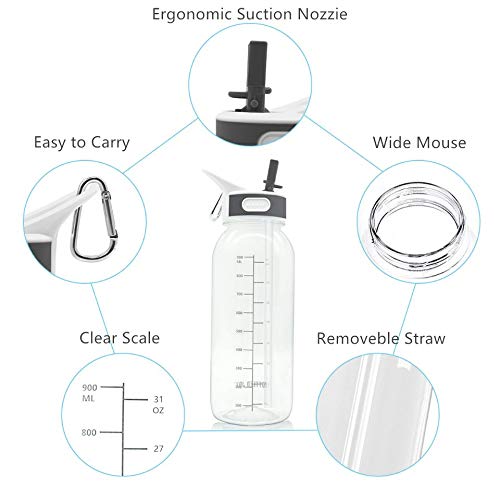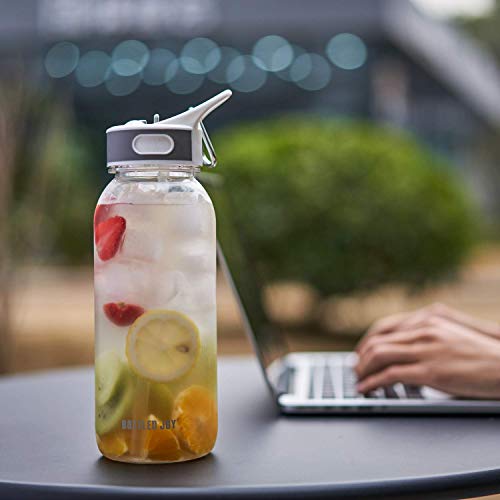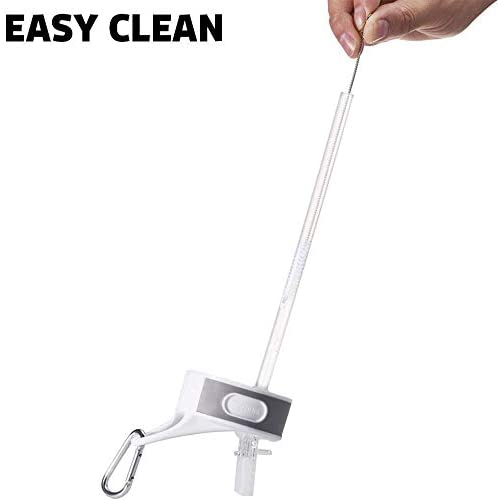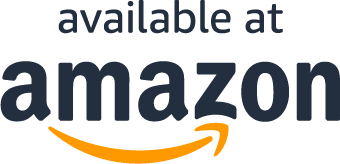 About the product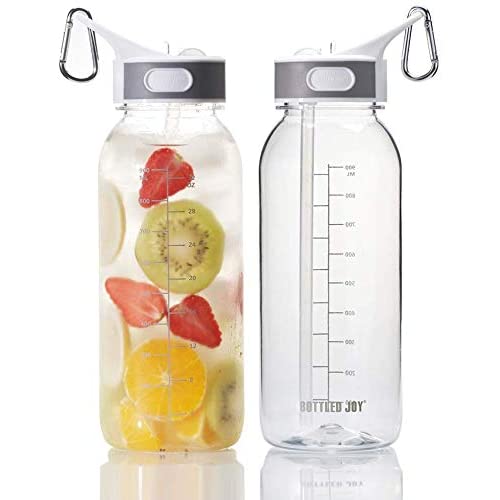 💦【High Qualty】:The sports water bottles are made of sturdy strong PETG material,100% BPA Free Plastic,Eco-friendly, leak proof, Reusable Water Jug. Free from plastic taste and odors.
💦【Daily Time Reminder】: High quality drink reminder water bottle with convenient hourly time markers to help you boost your daily water intake.and all-day healthy hydration.
💦【Unique Design 】One-touch button can be easily opened, unique mouth opening can quickly flow water, built-in filter can effectively block ice and fruit.
💦【Widely Application】:Easy to carry, perfect for Running,Gym Fitness, Outdoor Sports activities, and also fit for Home Kitchen,Office Indoor use.
💦【Comfortable And Portable】: Clear water bottle with straw and handbag. Ergonomic loop handbag design. Easy to hold and carry.
What Our Customers Are Saying
I love this!
My partner needed a water bottle for work due toHow hot it has been in the UK latest and he works on cars so in a hot workshop too! It's brilliant as not only is it just a water bottle is tells you how much you should have drank by and when I've attached a photo to show. Fantastic idea!
Good quality 👍
Absolutely love this bottle because it doesn't leak,This bottle is coming with all of the tools that you need to keep your bottle clean ,It's very easy to fill up,drink and clean water,well definitely ordr one more for my husband.
Great for multiple situations
This bottle is really great. The size is perfect for everyday use and to take out on trips. The mouth piece also has this rubber surrounding which makes it really comfortable to use.The carabiner clip is something that you don't realise you need until you have it. Makes carrying and hanging on something such a breeze.
fab. Ideal for what I needed
Great does just what I wanted
Very pleasant shopping trip, the quality of the cups is good
It's so convenient for me, who is trying to lose weight, to drink water at a fixed time every day.He could keep track of how much water I drank every day, and when I opened the package, there was no pungent smell
Very practical
The quality of the cup is very good, it is easy to carry, the appearance is very beautiful, the color is not error, the sealing is very good, it does not need to be screwed too tightly and does not leak.
Questions?
Does this include free shipping?