Feel the difference with these great quality 3/4 orthotic insoles
These light and comfortable 3/4 orthotic insoles will provide the needed support under the ball of the foot, the arch and the heel. Just the perfect fit for your trainers, work or casual shoes plus they are easy to transfer from your shoes or boots.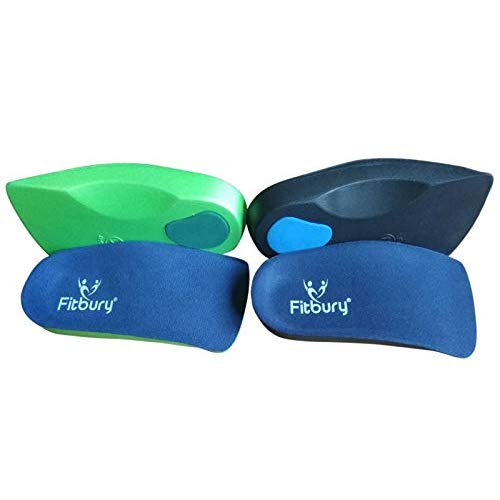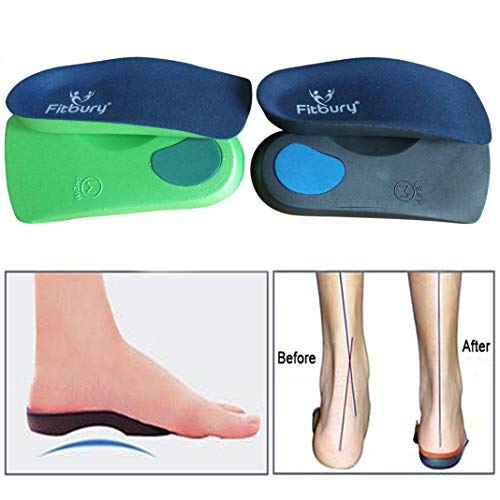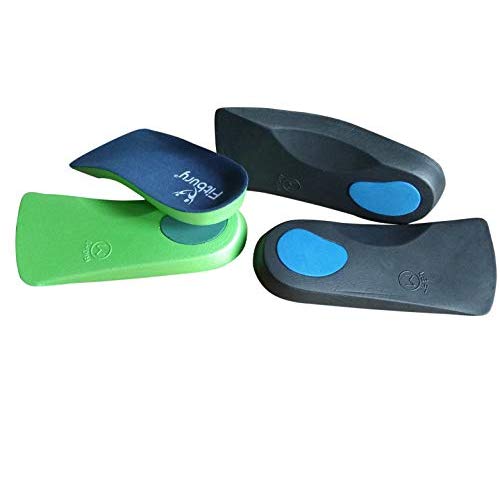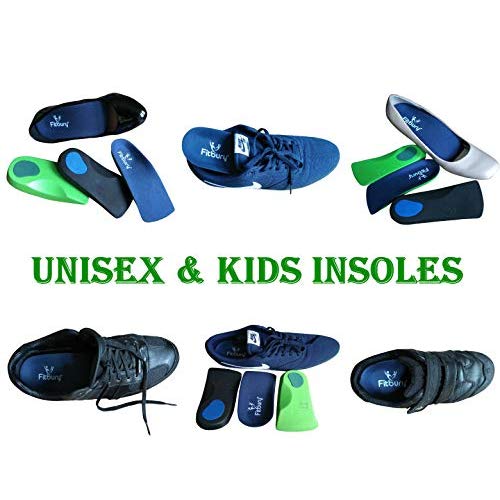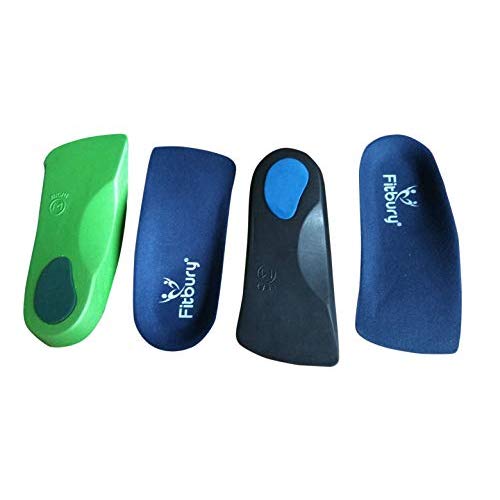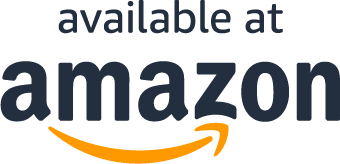 About the product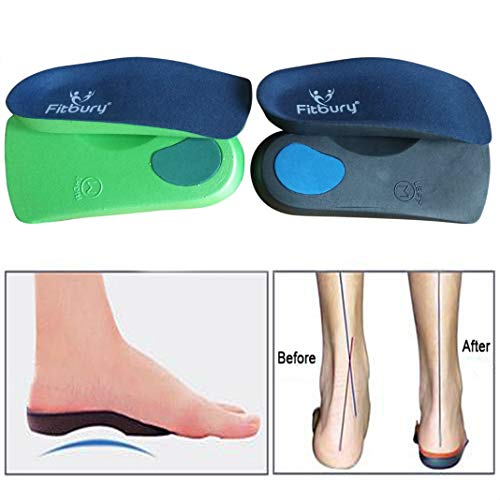 3/4 orthotic insoles in 2 pairs (4 in Pack). Getting frustrated at plantar fasciitis affecting your day to day activities? Then the Fitbury plantar fasciitis insoles are just what you need. With the Fitbury 3/4 orthotics for plantar fasciitis, you can reduce excessive pressure of walking or daily activities, hence easily get rid of pain associated with plantar fasciitis. Full instructions on how to use the arch support insoles are on the back of product packaging.
FREE Heel Pain Relief eBook: Your eBook will be automatically sent to your email, ready to download & read once your order is confirmed on Amazon. This detailed heel pain relief eBook will show you step by step how to treat your arch pain and heel pain for good. Using this eBook alongside these orthotic inserts should greatly relieve your heel pain.
These foot arch support insoles will provide additional support at the heel & feet to help relief pain caused by plantar fasciitis, flat feet, metatarsalgia (ball of foot pain), shin splints, fallen arches, achilles tendonitis, heel spurs, morton's neuroma.
With the Fitbury arch support inserts, you don't have to be scared of waking up in the morning with that feeling of pure torture to your heel/feet. Our shoe insoles are designed with supportive foot arch supports to provide relief from plantar fasciitis.
Do you feel like you're walking on glass, concrete or standing on a stone right in the middle of your heel? Then our Fitbury 3/4 orthotic insole is just the right solution for you! They will definitely help relieve heel, knee and even back pain.
What Our Customers Are Saying
Best value and do work.
Well, since I had heel pain on my right foot a couple years ago, I have bought many different insoles including some good brands which are very expensive. Some work, but some don't. These Fitbury [2 Pairs] 3/4 Orthotic Insoles look humble with lower price, but do work! I put one pair in my walking boots and use another pair in my trainers. At the beginning, I felt a little hard under my feet, but as soon as I started walking, I forgot about them immediately. They are so comfortable and I didn't feel any pain at all after 7 mile walk. I am going to test them more on my 20 miler on Saturday. The seller is very helpful. I will definitely come back for more products in the future. Thank you so much.Update: After further testing on a 20 miler and another 11 mile walk, I did a 56 mile challenge walk last weekend with these insoles. Absolutely awesome! My right foot heel spur didn't bother me at all. I just want to say thank you so much Fitbury! Thinking about getting a pair of full length one, as I felt the balls of feet hurt while I was walking long hard tarmac.
These insoles have helped my heel pain
As soon as I used the insoles, I noticed the difference straight away. These are the only insoles that have helped with my very painful plantar fasciitis.Within a matter of hours, the constant pain was gone. Provides excellent support to the feet, back and heel. I also found the 'how to use' guide at the back of packaging helpful too. Will definitely recommend them to anyone thinking of trying the insoles.
Excellent orthotic insoles. They have saved my feet.
These 3/4 length insoles are great, excellent quality and provide really good support too. They fit my footwear well and have made a big difference as I'm on my foot a lot of the time at my job.The heel, arch are protected and my plantar fasciitis pain has reduced. Would be ordering more for my different shoes and that. Highly recommend!
Work wonders
I've had a few insoles to correct my walking which gives me a bad back. These are fab. As they're only half an insole they fit a lot better in all shoes - haven't found a shoe/type of shoe that I can't put them in. They have really helped my back.I would recommend starting slow with them - wear them for half hour a day to start, then increase or else you will get pains in your legs, knees, ankles, hips and back!!
Excellent pain relief
Well I have to say I was giving up on any chances of relief from pain. Thankfully fitbury insoles have made such a difference within 2 weeks. I am getting better each day. The pain is less when standing after resting, I can walk better. Also the pain is less in my calfs. So pleased that you asked me to try these out. Bargain aswell for 2 pairs. Would really recommend to anyone who's tried everything else and got no reliefThese really do help. Thankyou fitbury xx .
Questions?
Does this include free shipping?