A special gift for that special couple.
Handcrafted using grade A maple wood, beautifully packaged and gift ready.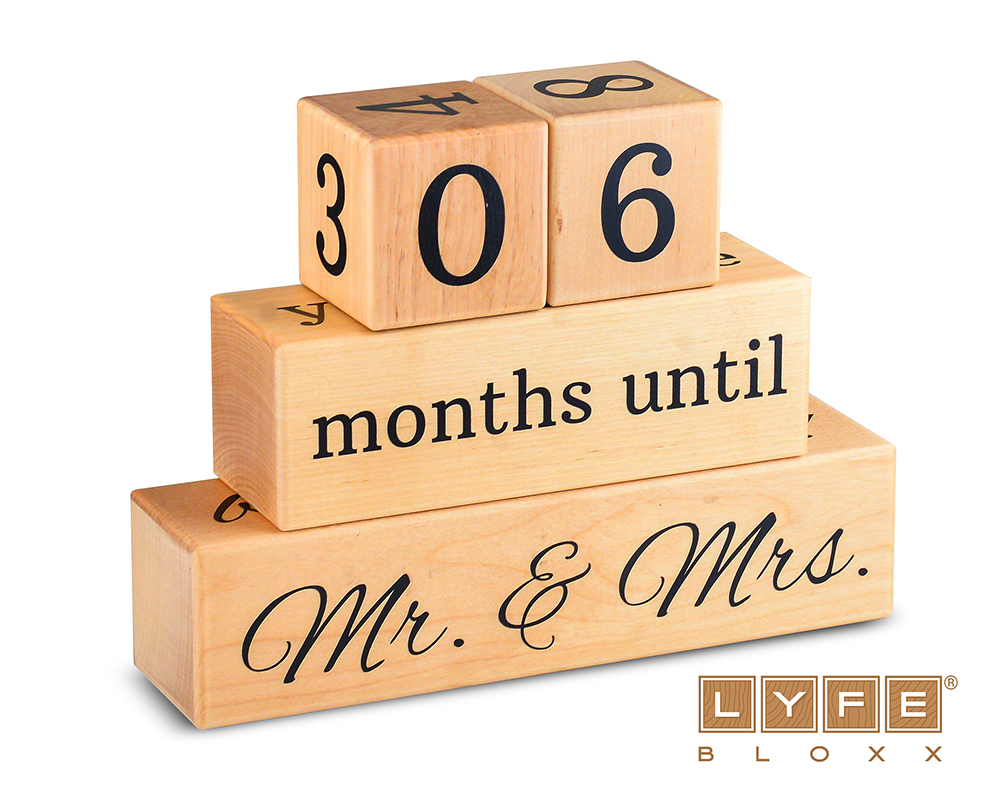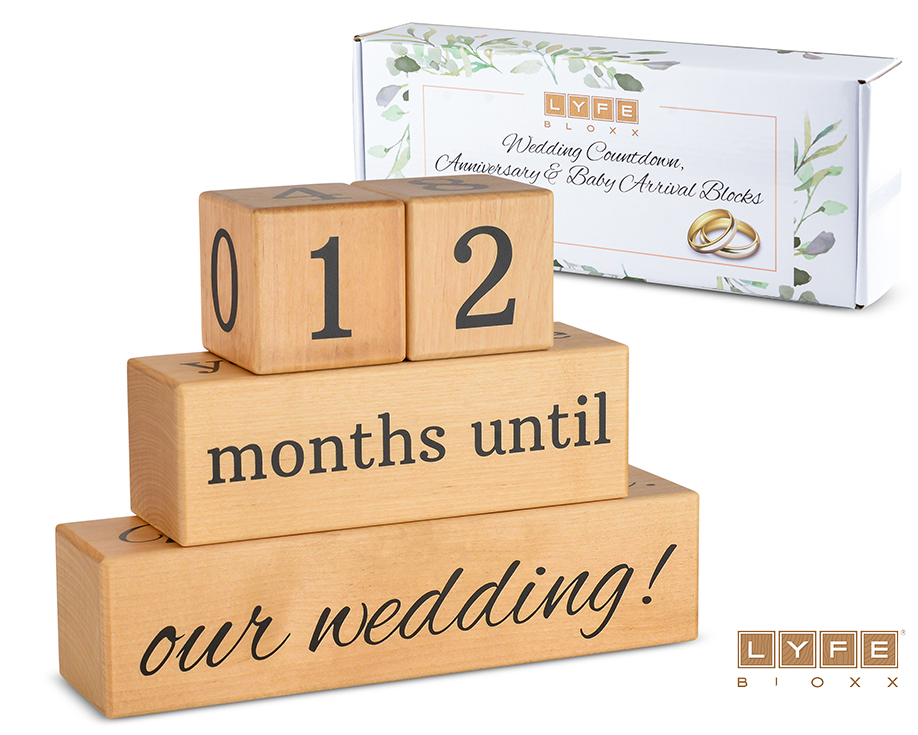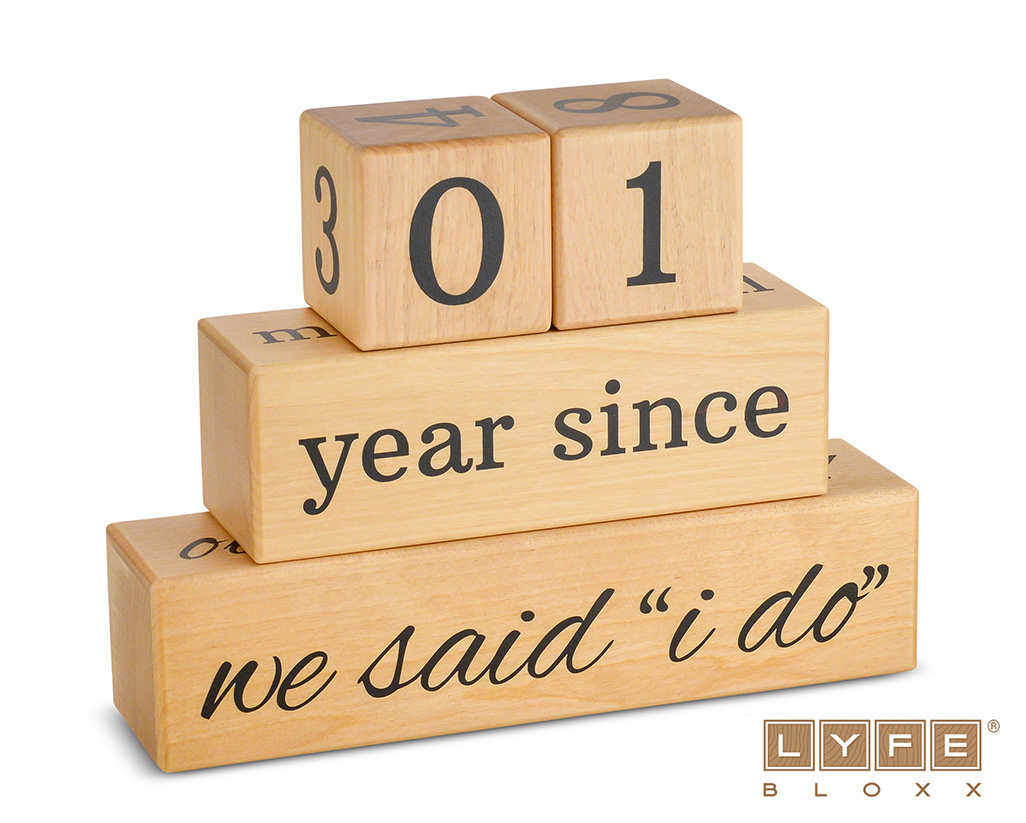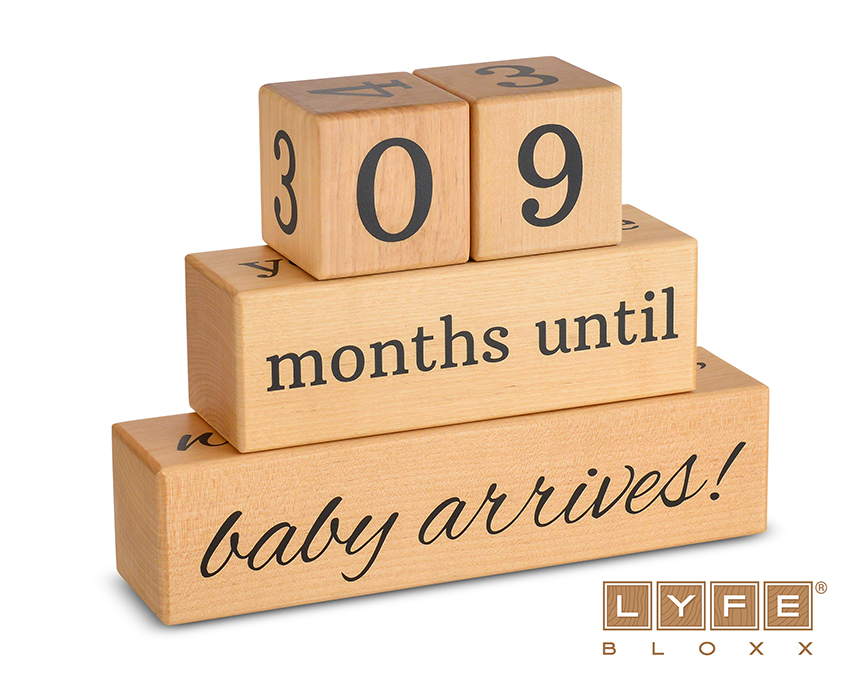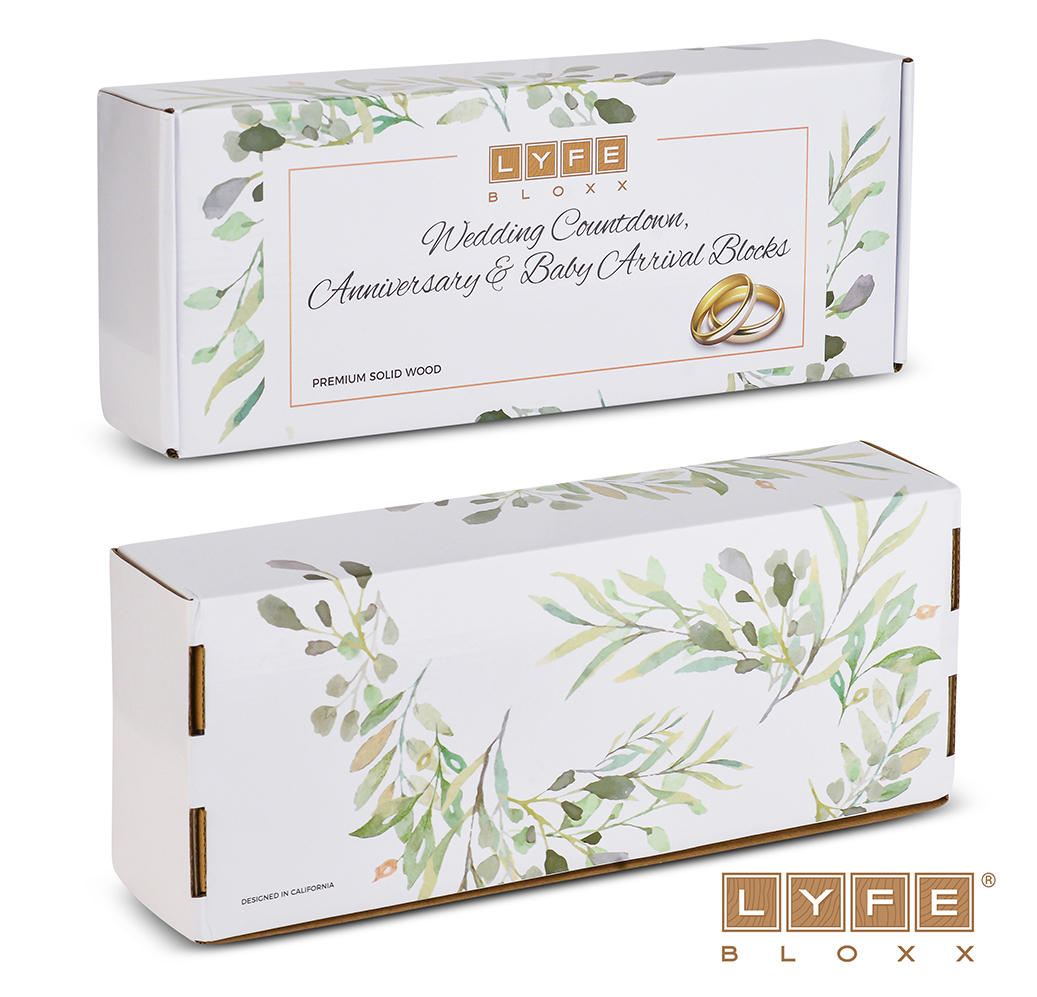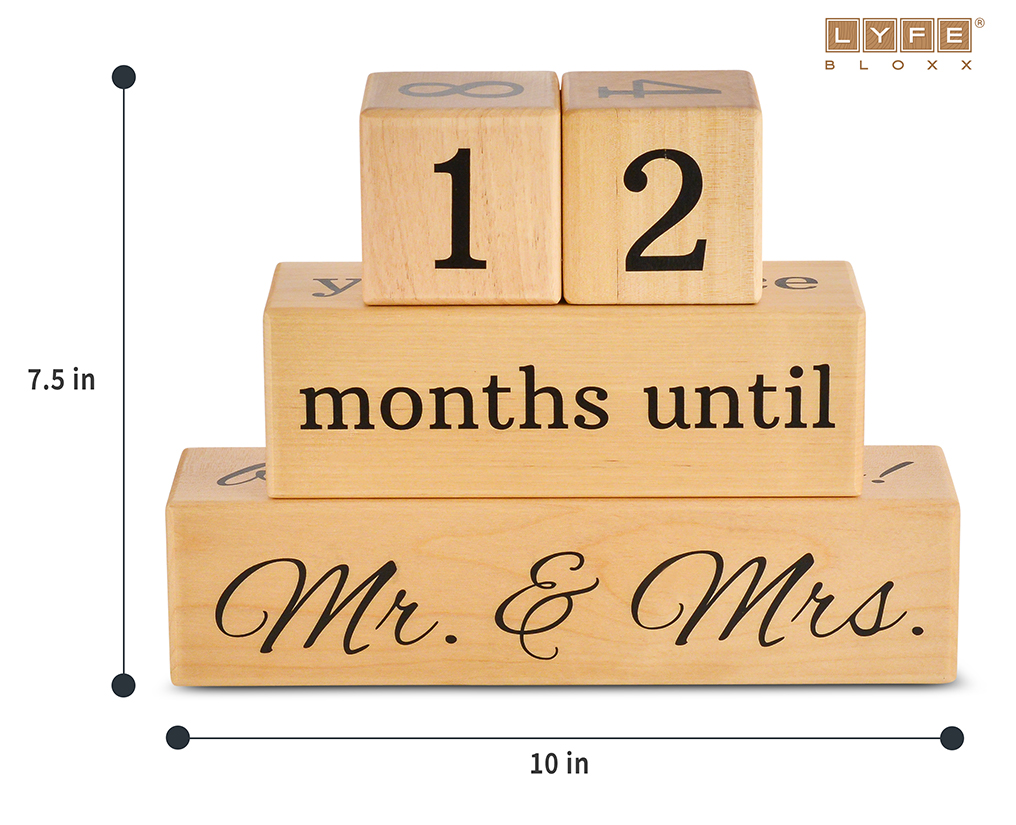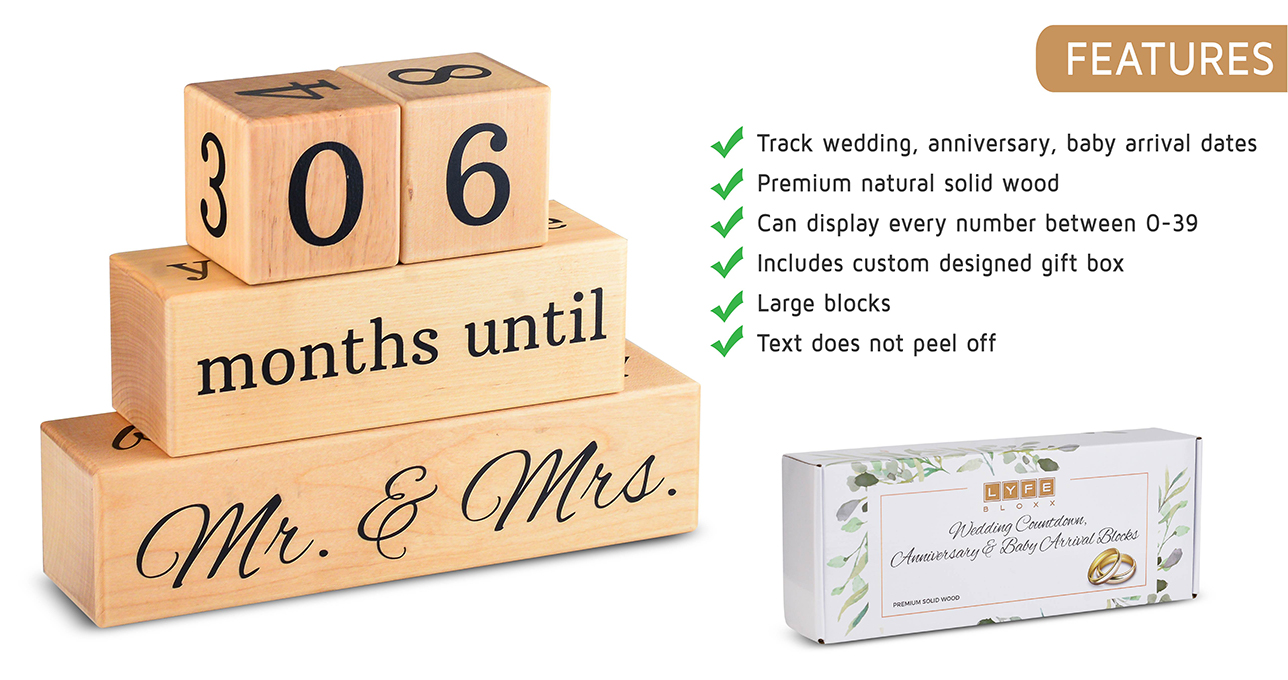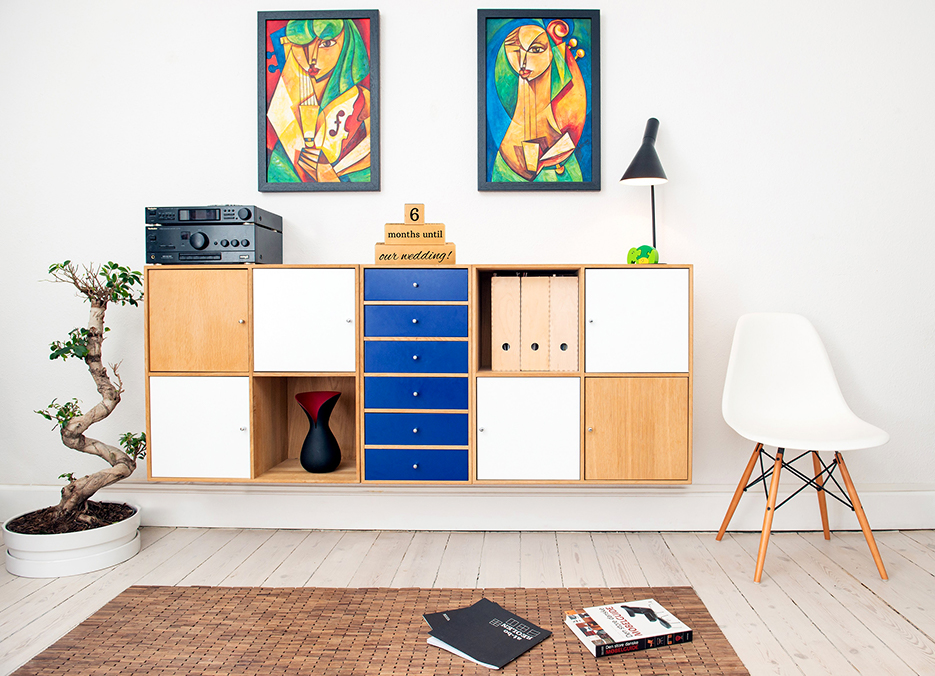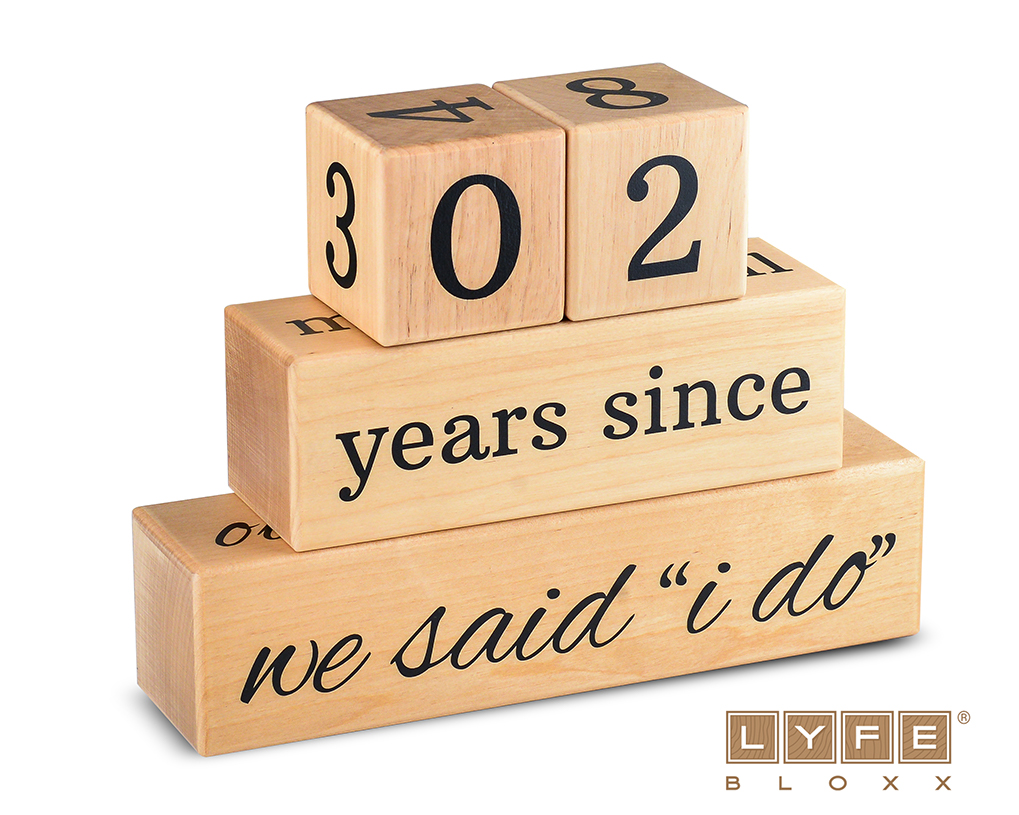 Go to Amazon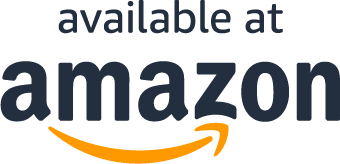 Features & Benefits
PERFECT GIFT - This is the PERFECT engagement gift, baby shower gift, bridal shower gift, holiday gift or anniversary gift for that special couple. They will enjoy changing our wedding countdown calendar blocks as they keep track of life's most precious moments. This also makes for a great maternity photoshoot prop or engagement photoshoot prop. Our set of wedding countdown blocks are tightly packaged in a beautifully designed box so you won't have to worry about presentation at all.
PREMIUM QUALITY - Our beautifully crafted SOLID WOOD wedding countdown blocks look as beautiful as they feel. When you handle them, you will immediately notice the silky smooth surface and rounded edges of each wood block. Each block is the perfect weight, not too light and not too heavy. The numbering and lettering is styled using classic font styles that are clean, elegant, bold and crisp. Our blocks are capable of consecutively displaying the numbers 0 to 39 for month(s) and year(s).
BEATS THE COMPETITION - Do NOT be fooled by other wedding countdown calendar blocks. They are typically made using low quality woods such as MDF, plywood, paulownia, etc. They DO NOT feel substantial in weight unlike our solid wood wedding countdown calendar blocks. Our competitor's block size are significantly smaller and their numbers and letters can and will peel off. Lastly, our competitors DO NOT have the ability to track WEDDING, ANNIVERSARY and BABY ARRIVAL events.
WHAT'S INCLUDED - A total of 4 solid wood wedding countdown blocks packaged in a beautifully designed box that is ready to be gifted.
100% SATISFACTION - We designed our calendar blocks with love, in California. We hope you and your loved ones enjoy them as much as we do. You will also receive the same speedy Amazon delivery service that everyone loves, and a NO questions asked FULL REFUND return policy if you're not 100% satisfied.
Our Customer Reviews on Amazon
LOVE THIS!!
This is amazing!!! I got it for our home to show how long my husband and I have been married but this would also make a fantastic engagement gift! You can do a countdown until you are married and then once your married you can start counting up as how long you've been married.. or if your expecting you can countdown until baby will be here! So many amazing uses! It's cute too! I can't say enough good things about this!! :)
Really cool and stylish
I got this as a gift for my cousin and she loved it so much. She just got pregnant and loves this so stylish calendar to show how much left to see her kid. It is a very nice product with very very nice quality to put on a desk or table in any home. I really recommend this amazing calender for yours and also as a gift.
Hearty Blocks of Wood with Quality Printing On Them
My friend just announced that she was pregnant and I thought this would be a perfect surprise gift! It is quality printing on really nice hearty blocks. I know she will love it. I am so excited to surprise her.
Great engagement present!
I got this gift for my friends' engagement and they loved it! They thought it was very thoughtful and great quality! Highly recommend as a cute gift.
Great appearance!
Nice product, professional packaging!
Good choice
I bought it as a present for a friend. The product was delivered on time. The letters and numbers are engraved on the wooden boxes and appear to be of higher quality. It is a nice engagement present.
Questions?
Does this include free shipping?