Expandable Garden Hose
Expandable Garden Brass Hose with Bullet Orbit Spray Nozzle Heavy Duty Stretchable Water Hose by EZSimply (50 Feet)
$39.99
Go to Amazon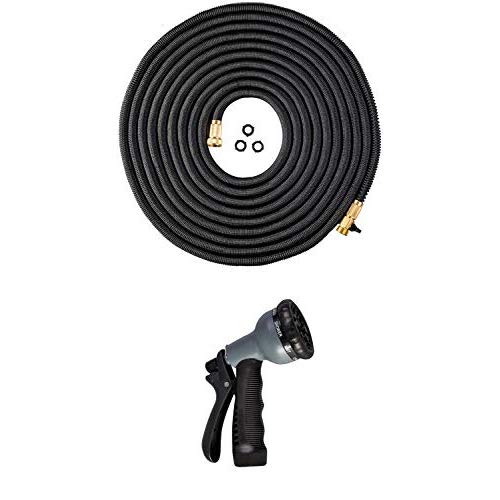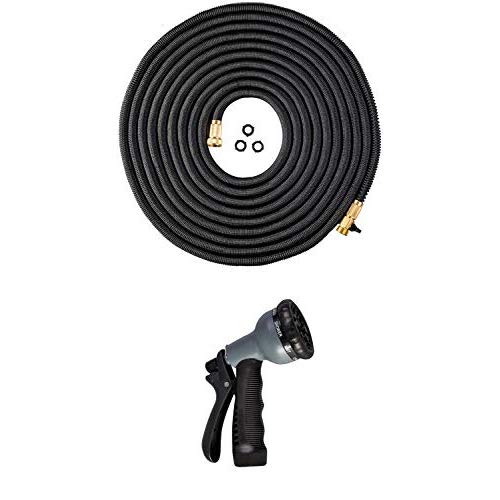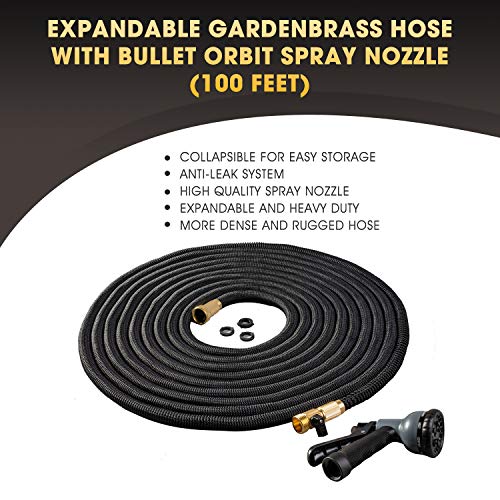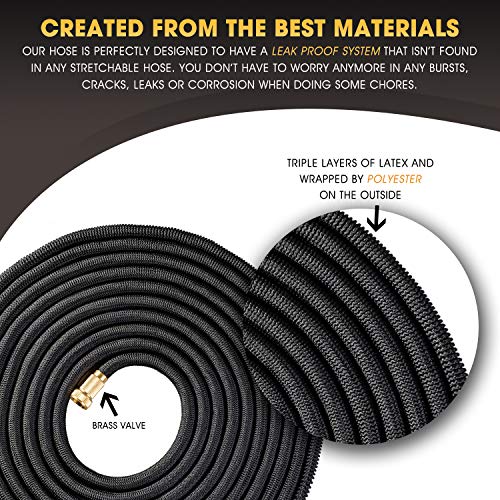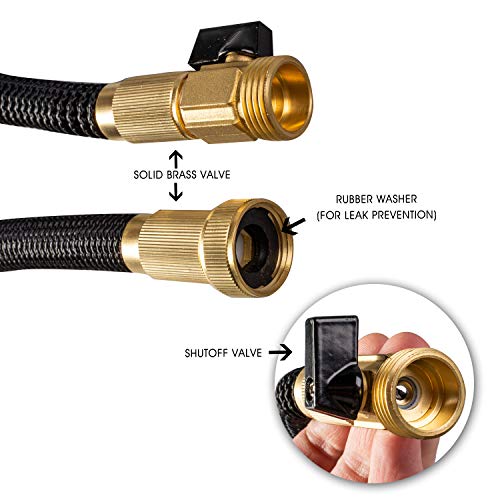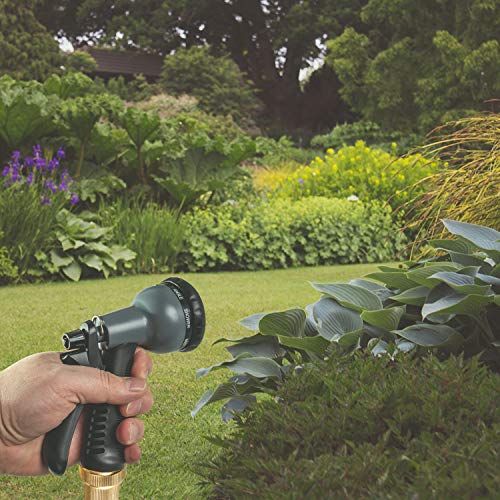 Go to Amazon

Read More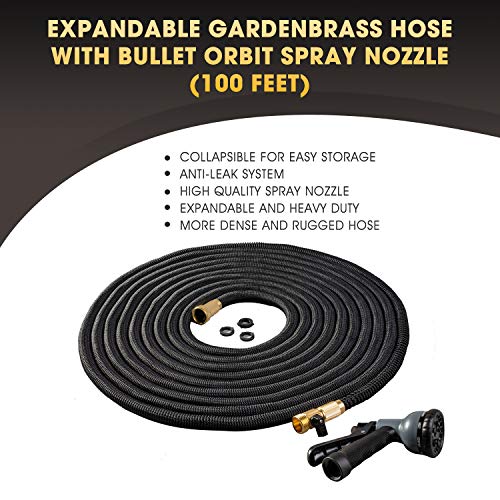 About the product
Have a more efficient and stress free gardening: This expandable brass hose prevents from tangles and twists that makes your garden chores much easier. You will not have a hard time returning it; just simply rewind it into a basket or hanger. It's also flimsy and collapsible for an easy storage.
A necessity for your gardening: Your perfect device for all household activities such as pet bathing, pool cleaning, car washing and especially gardening. It is rapidly expanding multiple times than its original with a brass valve at the end which allows the water to flow a much better and can also be handled easily.
Created from the best materials: Our hose is perfectly designed to have a leak proof system that isn't found in any stretchable hose. It's has 3 layers, inner part is consist of triple layer of latex and wrapped by polyester on the outside. You don't have to worry anymore in any bursts, cracks, leaks or corrosion when doing some chores.
Ergonomically designed spray nozzle: This expandable hose comes with a high quality spray nozzle with several kinds of patterns. It comes with 8 adjustable designs that have a specific use depending on your purpose and they are surely much durable compare to any other nozzles. Surely it can be used for a long span of time.
Guaranteed: EZSIMPLY packs versatility, innovation and power into a single bench top necessity. We aim to provide a memorable experience when you shop in our store, offering quality products with a top rated customer service.
Questions?
Does this include free shipping?