An Exclusive Offer For Our Launch
Available in a deep Midnight Blue or a dazzling Sunset Red.
Offer ends 25th Jan 2021.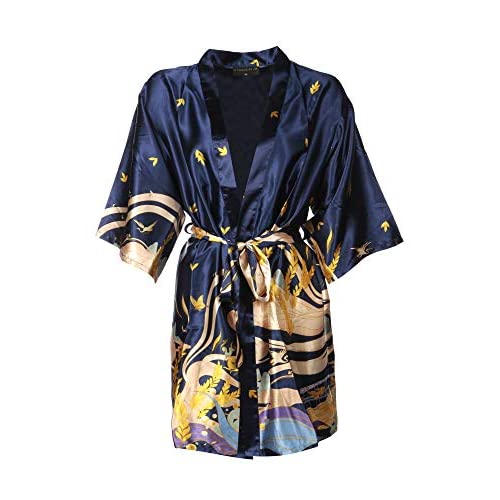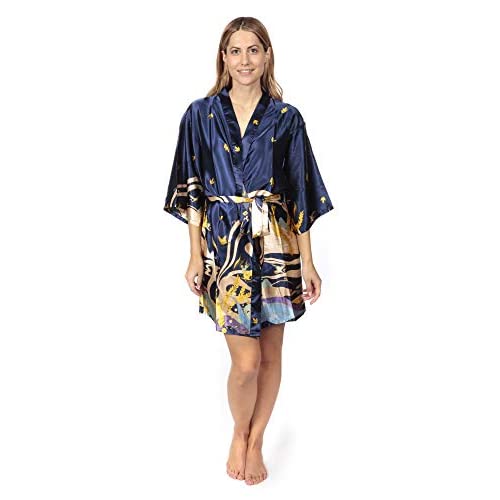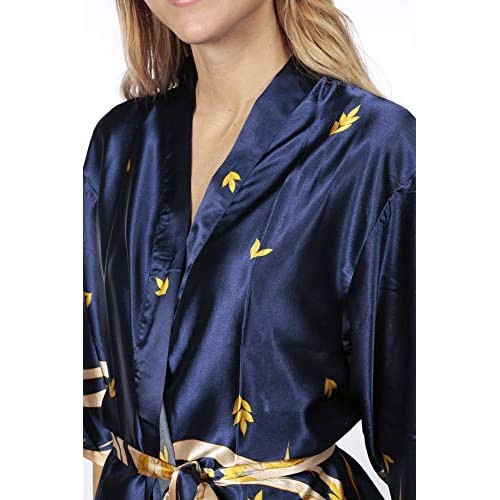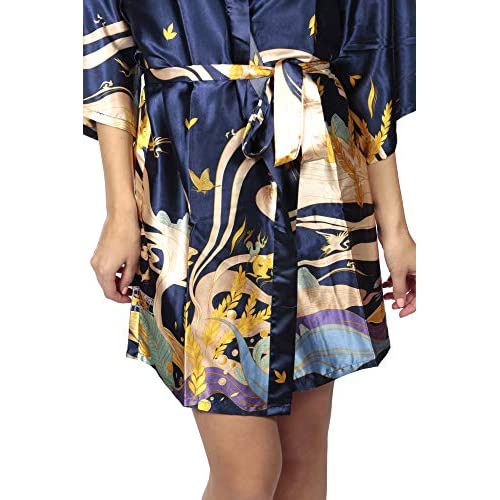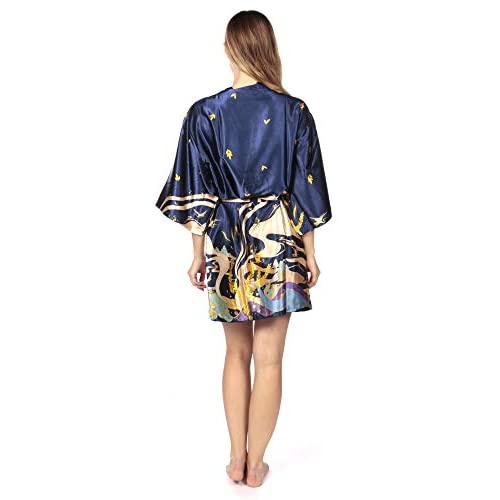 Go to Amazon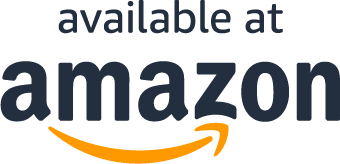 About the product
*DISCLAIMER* - Our gowns are made from Satin. We want our customers to get the benefits of a silk kimono at an affordable price. We are currently in the legal process of changing the name to Fine Attire. Interested in why you get better value for money from a satin kimono than a silk one? See the 'Satin over Silk' section below.
♥ Wrapped Up – Looking for a gift for a loved one, or just as a gift for yourself? We wrap each and every gown inside our beautiful envelope before shipping it to your doorstep.
① Getting rid of Annoyances - One of the best things about robes is that they fit a variety of body shapes and bust sizes. If you gain or lose a bit of weight, your kimono will still fit you well! If it doesn't, let us know and we'll promptly and courteously fix that by swapping it for the size you feel fits you best.
② Look great, feel even better – Bold, vibrant colours make for a truly eye-catching design. Choose either a deep Midnight Blue or a dazzling Sunset Red. Dual fastening ties stop the kimono coming loose and makes for an ever so flattering look.
③ Whenever, Wherever & Forever – Maybe you can't wear it at a dinner party, but you can don your robe any time of the day, all season round. The 8-harness satin weave technique used makes our gowns more insulated in comparison to most 4-harness weaves. Cold in winter? Wrap up warm by wearing our gown as an overthrow over some pyjamas. Warm in summer? Wide sleeves provide maximum aeration to keep you cool. What's more, the fabric used is very strong, so it should last you a long time.
④ Satin over silk – Our gowns are made from Polyester Satin. Why? Silk robes feel and look fabulous, but they require so much care and attention. Satin robes are the opposite. For one thing, they're easier to wash & dry since you can machine wash them and tumble dry if necessary. But the biggest difference is in the price. You'll fork over less, and in many cases you actually gain more. To read more benefits scroll down to the section below.
Questions?
Does this include free shipping?