Dopify™ - Launch Special - $15 OFF - Premium Dopamine Supplement
Dopify™ -Superior Dopamine Booster by VitaMonk™ with Uridine Monophosphate, Mucuna Pruriens Extract (L-Dopa), L-Theanine, Tyrosine and more - No Artificial Fillers, Just Brain Food
$22.99
Go to Amazon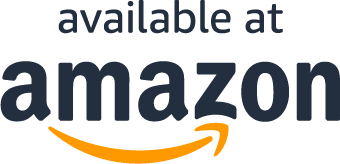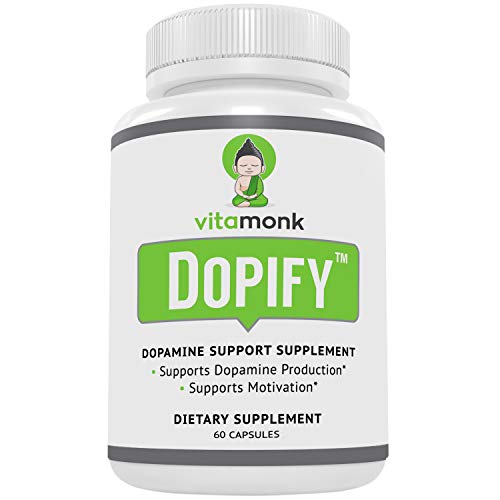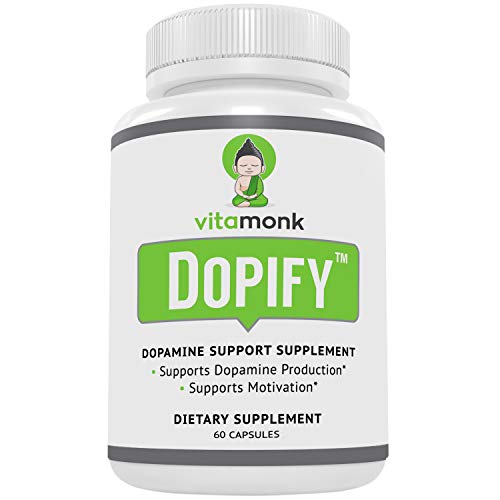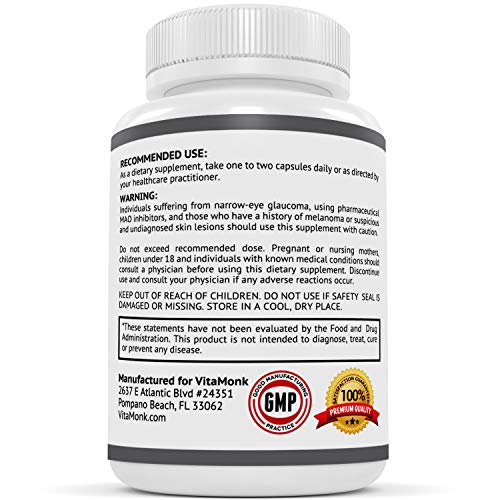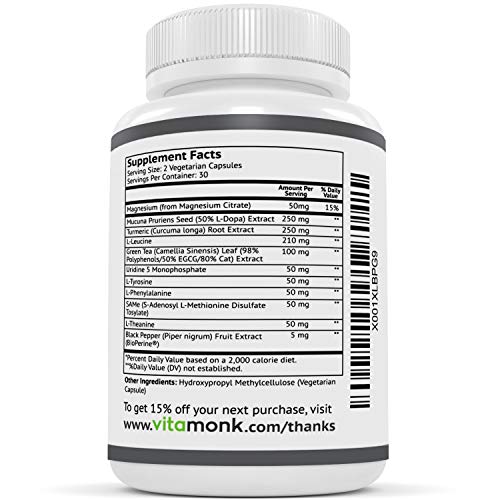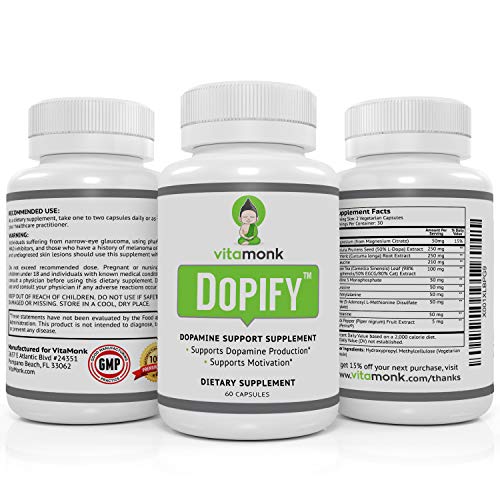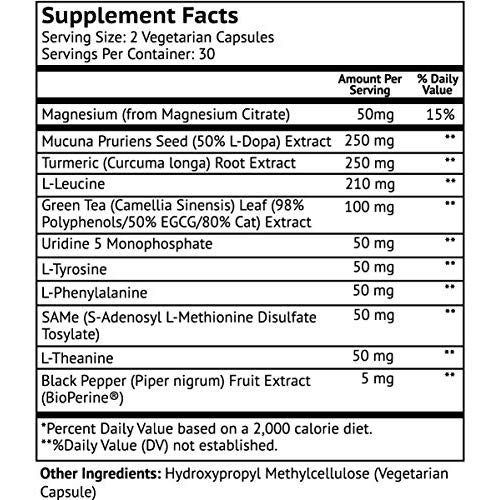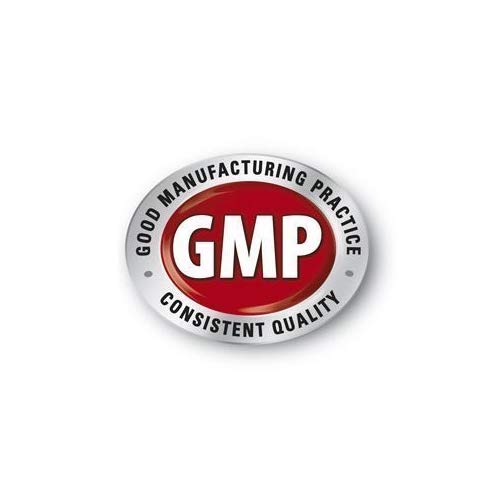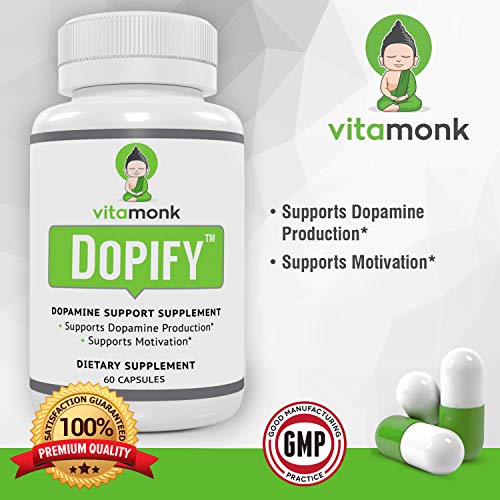 Go to Amazon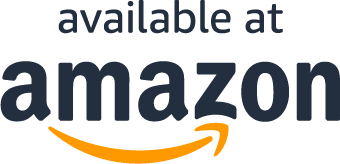 Read More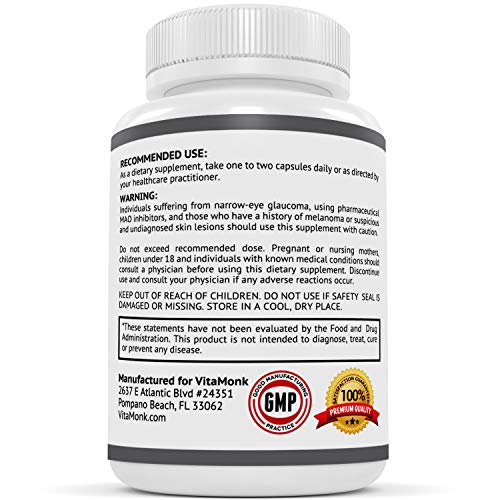 About the product
✅ DOPAMINE IS ESSENTIAL FOR A HEALTHY LIFESTYLE - Dopamine is an organic compound that plays a role in brain functions including motivation, positive emotions, and reward perceptions. Low levels of dopamine is associated with decreased energy and mood and lack of motivation. Dopamine is synthesised from the amino acids phenylalanine and tyrosine.

✅ INGREDIENTS SHOWN TO INCREASE DOPAMINE - Dopify contains both phenylalanine and tyrosine. It also includes the dopamine precursor Mucuna Pruriens extract (standardized for L-DOPA). Dopify also contains a HIGHLY standardized version of green tea extract coupled with extra L-Theanine, turmeric, SAM-e and more… all of which show evidence of increasing dopamine.
✅ DOCTOR FORMULATED TO REGULATE DOPAMINE - Other dopamine supplements are ok, but none contain ALL of the essential ingredients needed to manage your dopamine levels. Dopify covers dopamine from all angles.
✅ NO ARTIFICIAL FILLERS, 100% MONEY BACK GUARANTEE - Dopify does not contain any artificial fillers (no magnesium stearate, no silicon dioxide, no titanium dioxide). 100% money back guarantee- If you don't like it, return it for a full refund. No questions asked.
What Our Customers Are Saying
B. Harper
I really like the energy I get from this product. It kept me going when I normally would have been slowing down. I highly recommend it! And no bad side effects!
Questions?
Does this include free shipping?