An Exclusive Offer For You
AmazonBasics High-Density Round Foam Roller, Black and Speckled Colors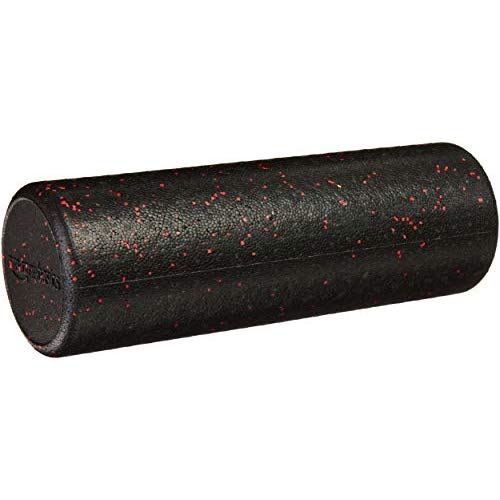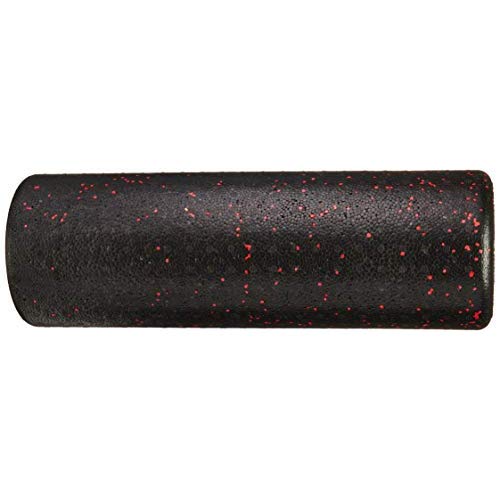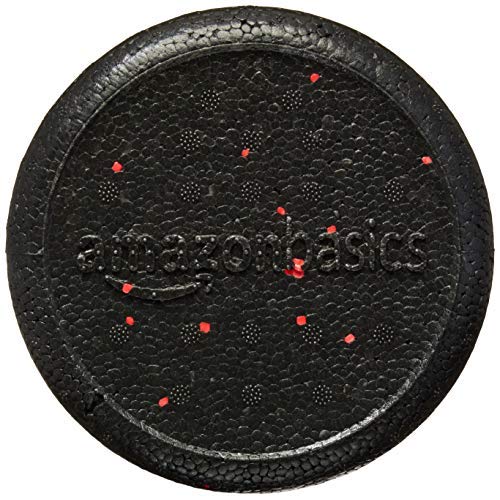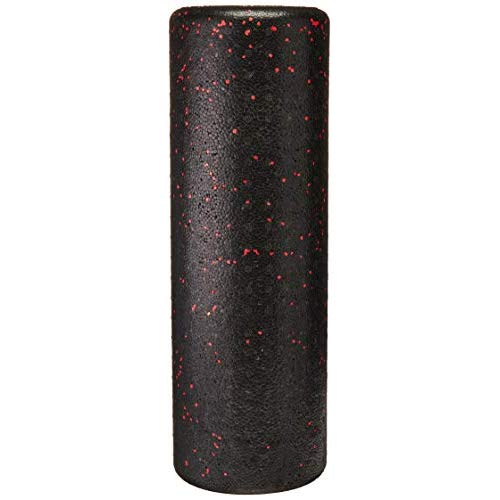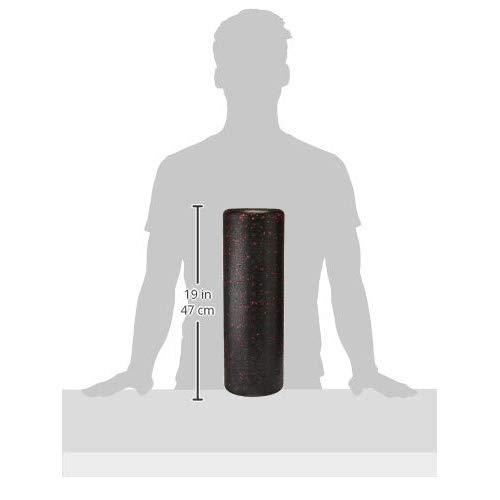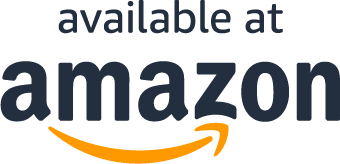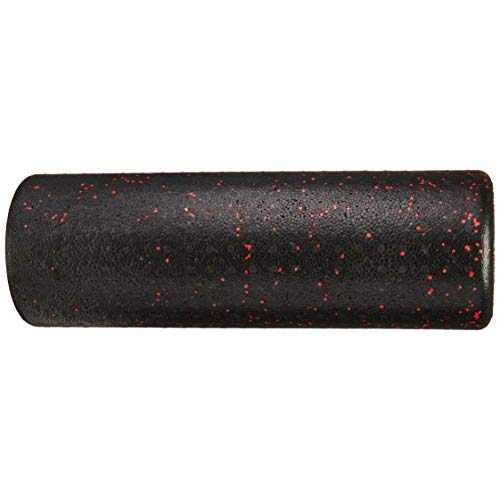 About the product
Make sure this fits by entering your model number.
High-density foam roller with molded edges
Ideal for balance, strengthening, flexibility, and rehab exercises
Made from molded polypropylene to maintain firmness
Lightweight, easy to clean and transport
Measures approximately 18 x 6 x 6 inches (LxWxH)
Maintains shape after moderate to heavy use and is perfect for all body types
What Our Customers Are Saying
Fanastic for the afflicted fanny!
About seven years ago I injured my hip while using a rebounder (mini-trampoline), trying get healthy. As they say, "If it's worth doing, it's worth overdoing!" I've just recently and happily learned that the frequent dull pain from the resulting tight muscles or tendinosis can (at least for me) be relieved by using a foam roller (although if you have a helper, a baker's rolling pin could also be used), complemented by avoiding bending my leg (whether while lying-down/sleeping or sitting). Bending my leg seems to allow my left hip muscles (site of tendinosis) to more easily go into a cramp. All this insight is the result of visits to six doctors (each with different partially helping methods), swapping stories with other not-so-silent "cripples," and various experiments. While the foam roller is not a total cure (I need to keep using daily or every other day), it really works in getting out the muscle knots, kinks, and trigger points! I especially like using it, as I previously could not sit for more than 15 minutes without inviting pain (through tight/shortened muscles or labral tears from an unstable hip). Being able to sit for extensive periods is especially helpful, as I enjoy sitting at my computer and writing books, something hard to do when you have to get up and move around frequently. So, "bottom" line (no pun intended), this is a fantastic product -- and, yes, the 18 inch model is wide/long enough for me! Great size for travel, too.Check out some of William J. Bahr's books: Strategy Pure and Simple: Essential Moves for Winning in Competition and Cooperation andGeorge Washington's Liberty Key: Mount Vernon's Bastille Key – the Mystery and Magic of Its Body, Mind, and Soul, a best-seller at Mount Vernon. "Character is Key for Liberty!"
Too aggressive.
I am a very active 57 year old. I took a couple of falls on the ice this year and have been having back pain. I find that this roller is probably too thick and hard, too aggressive . It hurts my back. It is also slick and slides on the floor too easily making it difficult to use. If purchasing again I would find one with a smaller diameter and maybe a softer material. I am going to continue to use it and will update this review if I find it becomes easier to use or helpful in alleviating my back pain.
Bang for your buck!
I did A LOT of research for a foam roller. I wanted something inexpensive and good quality. AmazonBasics' foam roller is both. Other reviews mentioned that they had a lip they had to clip off, but mine came without one. With the mass productive in the molding process, there's a possibility you may need to do that, but the money you're saving with this roller is well worth it! And frankly, if that's all the issues that this roller comes with, it's really super minor. I also went with the 18 inch roller as mentioned in the other comments, you can do both legs at the same time, glutes, and other body parts, and it provides more stability. I highly recommend this foam roller, really works the muscles to stimulate blood flow/circulation, recovery, and looseness of muscles. Don't keep on looking! Just get it! :)
Foam and Rolls
I love foam rollers. This one is foam and it rolls. After a drive across the country, I was waiting for my movers to deliver all of my things, including the foam rollers I already owned. But I couldn't wait another week without a foam roller after spending a week in the car and two weeks sleeping on an air mattress. This thing saved me. Super great. I own 3 amazon basics foam rollers. They're all great.
Crack my back
Rolling on this every night after work for a little, gets the links out of my back and helps crack my back, helps my back alot.
It's magic
I swear this thing is magic. I was plagued by IT band syndrome for months, and within a few weeks of using my roller a couple of times a day I no longer have issues. Foam rollers are great for any kind of soft tissue problems!I'm not sure why "for traveling" is a rating category, because an 18" foam roller doesn't pack very well, but if I got a smaller size it might work!
Questions?
Does this include free shipping?