Adorable Children's Story
Dazzling DEMI ~ Go to Sleep: Dazzling Demi loves to play. But she won't go to sleep at the end of the day! The Perfect Bedtime Story for kids who don't want to go to bed
$10.06
Go to Amazon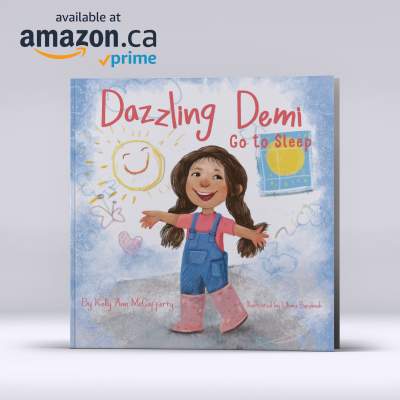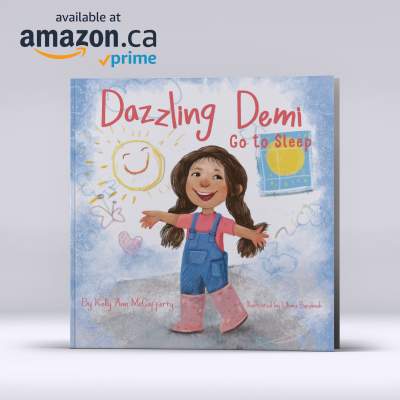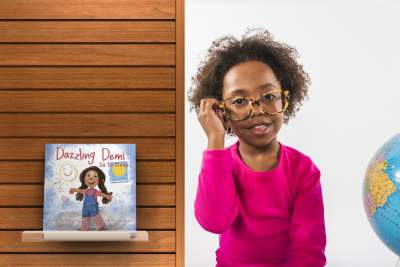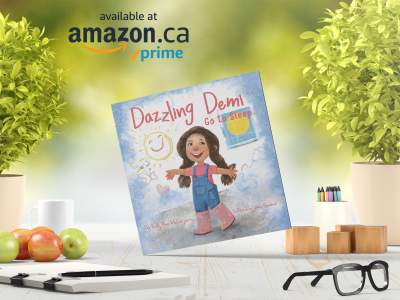 Go to Amazon

Read More
About the Author

Kelly Ann McCafferty was born and raised in Scarborough, Ontario, Canada, where she lives with her partner John and their two kids Demi and Billy. She is a University of Toronto graduate and high school teacher with the Durham District School Board. For more than 10 years, Kelly spent her summers driving transport truck. She hauled amusement rides and games to small towns across Canada for her family's travelling Carnival. She has a love for travelling and has visited more than 18 countries across 4 different continents.

Kelly has always enjoyed writing and won awards for her creative writing when she was a student. This love of words, her journey into motherhood, and her daughter, gave Kelly Inspiration. She began her children's book series, Dazzling Demi. Each fun story features a different lesson for Dazzling Demi to learn and establish that "Momma knows best." Look for the first book in the series, Dazzling Demi: Go to Sleep. Suitable for children 2 to 6 years of age, the stories are written in the fun, rhythm and rhyme scheme kids love.

What Our Customers Are Saying
Sweet Bedtime Read!!
Super cute bedtime read for your little one! The words just flow, making it a quick, fun and easy story. The Character Dazzling Demi, is sweet and relevant to tons of little girls. I will definitely enjoy reading this to my busy little girl for nights to come!
Super cute story.
Super cute story. Easy read, rhyming words make it catchy and fun for little ones. Love the illustrations as well. Dazzling Demi is a relatable character for all kids. Definitely recommend.
Super Helpful & Relatable
Every parent can relate to this struggle! Written in playful language that sends a clear message to children on the importance of getting a good nights sleep. My son loved it!
Great Book!!!
Dazzling Demi is an amazing bed time story. Love that it teaches children to conquer another day. We need to teach children to manifest everything they desire. Such a wonderfully written book.
Adorable night time story!!
This is a perfect bed time story for your little ones!!! We will be including it in our bedtime line up!
Amazing Children's Book!!
I got this book as a bedtime story for my child, and it's literally been his favourite book, we read it before bed, and for nap time, and even for our "quiet reading time" the book is definitely a hot in my household!!!
Questions?
Does this include free shipping?