An Exclusive Offer For You
Bronze Babe 1 Hour Dark Moisturizing Self Tanning Mousse and Sunless Tanner For Fair to Medium Skin Tones Salon Quality Vanilla Scented (200 ml/ 6.7 oz)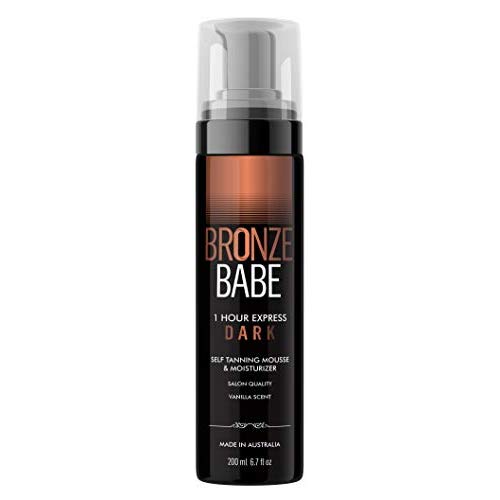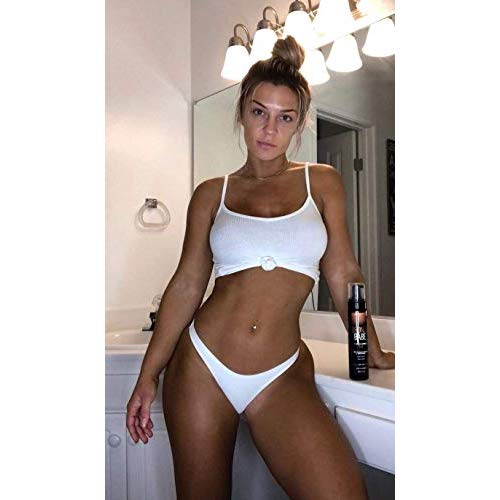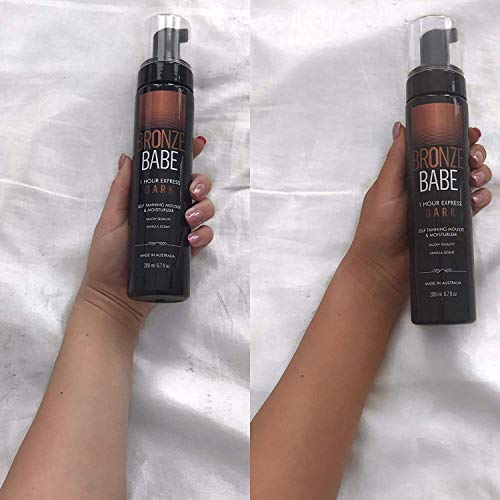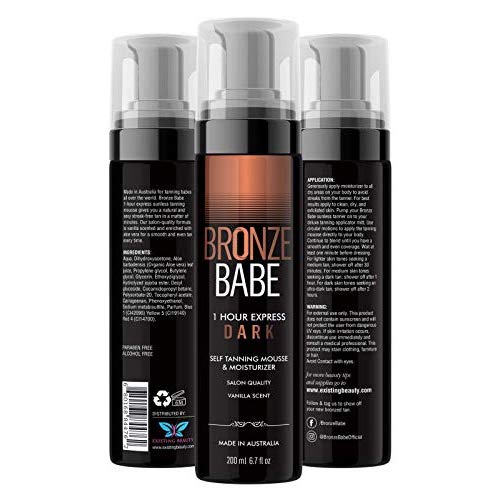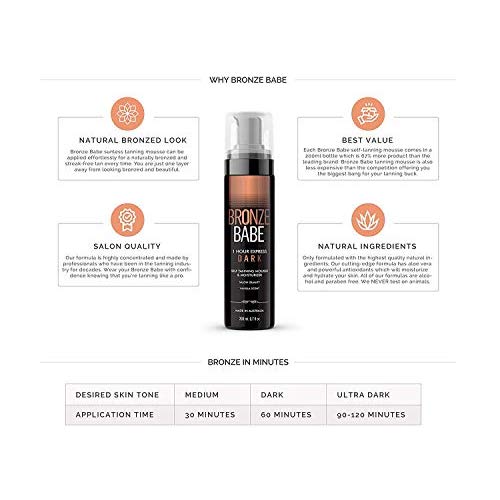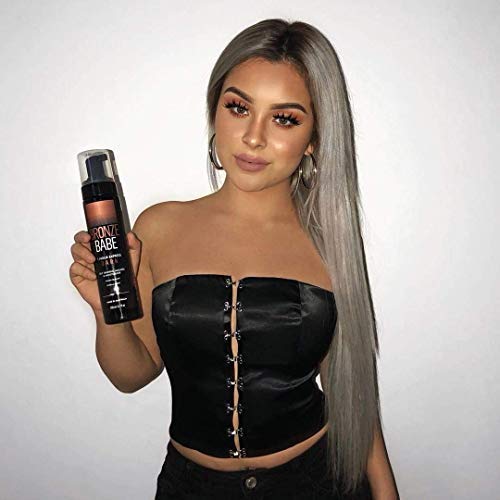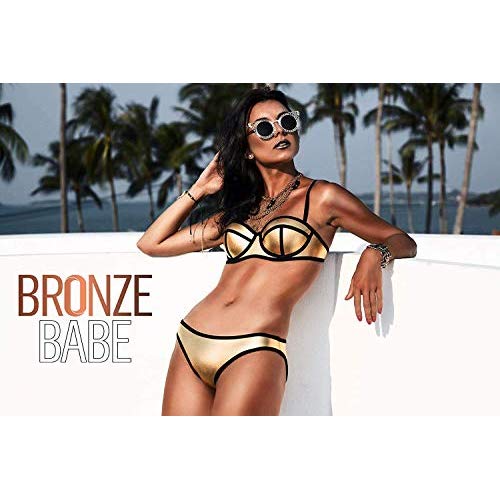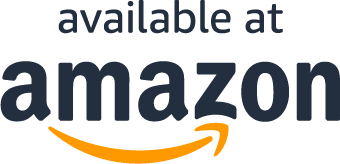 About the product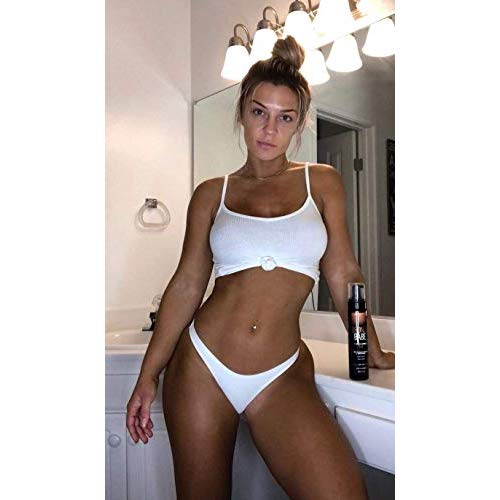 ★SUN KISSED WITHOUT THE SUN DAMAGE: Do you love that bronzed and beautiful exotic glow, but are terrified of wrinkles, sun-spots, sun damage or worse… skin cancer? Then Bronze Babe is for you! Say goodbye to skin damage and hello to a new and tanner you.
★DELICIOUS VANILLA SCENT: Bronze Babe 1 hour express sunless tanner is infused with vanilla extract for a warm and sexy smell to compliment your beautiful new tan. You can wear this product with confidence knowing that it makes you smell as good as it makes you look.
★ALL-NATURAL INGREDIENTS: Bronze Babe sunless tanning mousse is formulated with only the highest quality natural ingredients. Our cutting-edge formula will moisturize and hydrate your skin while giving you that stunning beach babe goddess look. You will be sure to turn some heads and snap some necks with our one of a kind tanning lotion.
★SAFE FOR MEN AND WOMEN OF ALL AGES: This product is for everyone of all genders, skin tones and ages, from all walks of life. From the male body-builder preparing for competition, to the young girl who just wants to look like a movie star. This product will make you bronzed, beautiful, and confident to be whoever it is that you want to be.
★100% MONEY BACK GUARANTEE: All self-tanning lotions, mousses, and accessories sold by Existing Beauty come with a 30-day money back guarantee! Don't like the product? Send it back to us! No questions asked.
What Our Customers Are Saying
Beyond impressed !!!
I'm so happy I took a chance on this superior, quality product! BronzeBabe is my new favorite self-tanner (I've tried them all). Not only does this product smell amazing, but the process was super easy and effective. I'm so excited about my new tan !!!
Bronzebabe amazing product and the price is wow!
Amazing product and amazing price ! Did my first application on Friday took a shower Saturday morning and it looks even better ! Repeating order! Impress with the results !
Great natural dark tan
Excellent product I can't say enough great things about i. Works better then St Tropez for half the price. Will definitely order this product again. It has become my favorite sunless tanning product.
Quick drying and natural looking
I didn't expect the mousse to dry so quickly so be prepared for that. It says 30 min to 2 hours but I left it on for only 30 because I'm pretty light this winter and right away I was way darker! Got even darker over the next day. Really satisfied!
Wasn't Expecting to be Impressed - but WOW!
I purchased this on a whim while I was searching for a new tanning product the other day. I've tried SO MANY, and really the only one I think is halfway decent is the St. Tropez Extra Dark express. I hate paying almost $50 for that though. I was cautious to purchase this Bronzed Babe tanner simply because it said in the description that it's made for fair-medium skin. I am an olive-medium skin tone in the winter, and get very dark in the summer. This product really worked for me, though!! It honestly smells better than any other self-tanner I've tried. It's a light vanilla scent that smells similar to a lotion, rather than a pungent tanning scent. The foam applies really nicely and has a deep purple undertone, which I much prefer to a green or orange undertone that many foams have. It dries quickly, but not so much so that you can't work with it to blend it completely. The dry-down on this product is SUPER dark and I really excited. It's meant to be a 1-hour tan, but I left it on for about 4 or so. When I showered off, a lot of that color payoff rinsed off, but I was left with a really nice, even, relatively dark tan! I'll probably have to layer on another layer tonight to get that extra-dark bronzing effect that St. Tropez gives, but that's totally doable, especially considering how much less I paid for this product! I'll update with more info once I learn how this tan fades, etc. but for now, I'm thrilled with my purchase! :)
Questions?
Does this include free shipping?