An Exclusive Offer For You
Bow Dream Ivory Off White Lace Vintage Flower Girl's Dress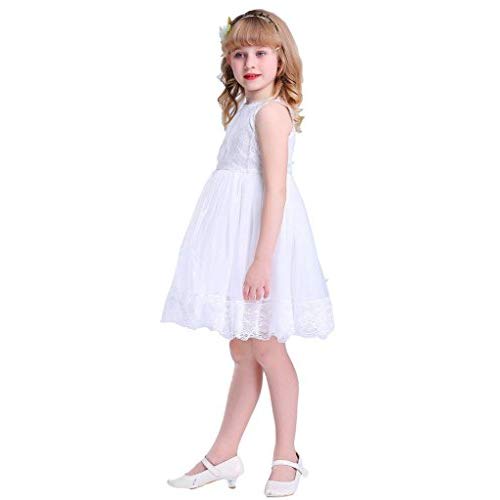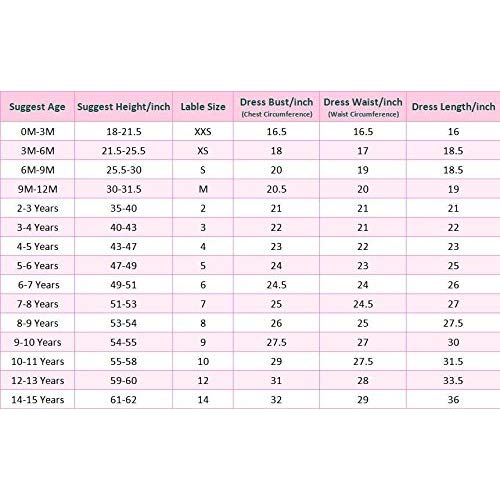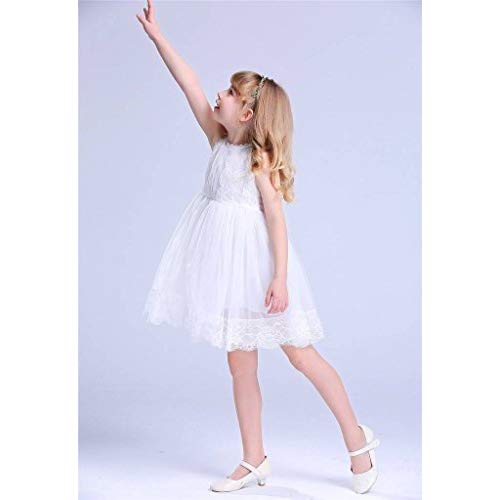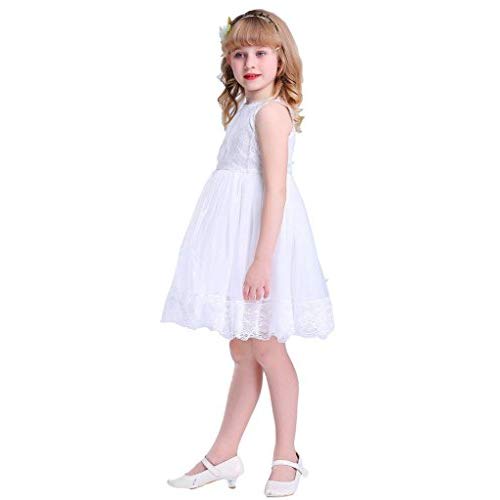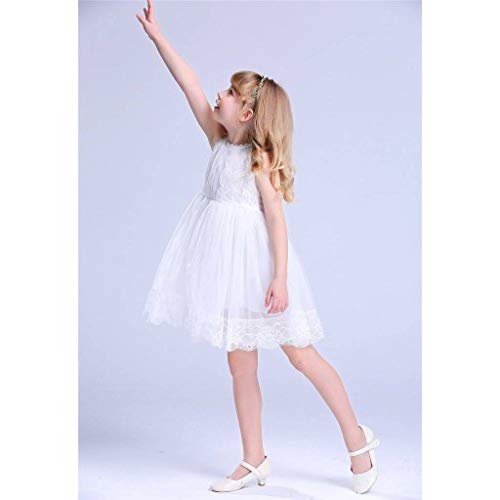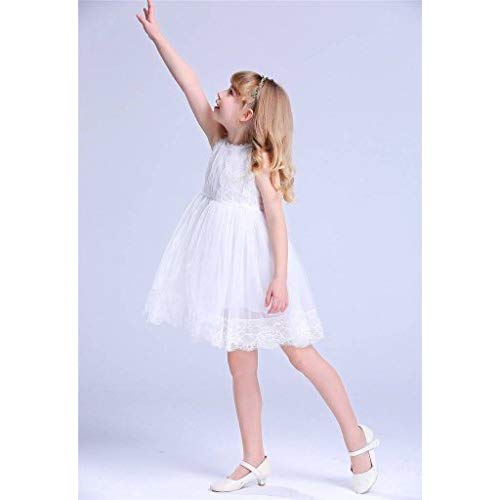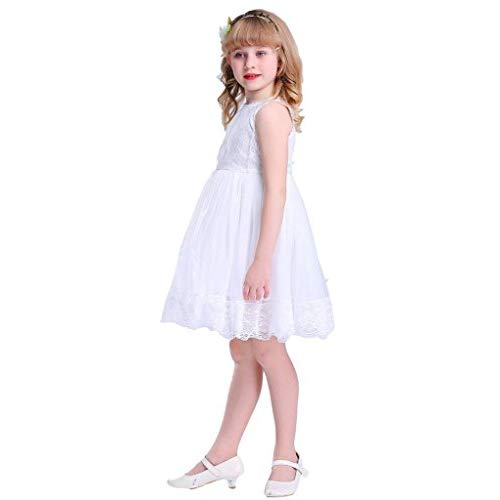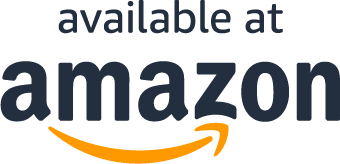 About the product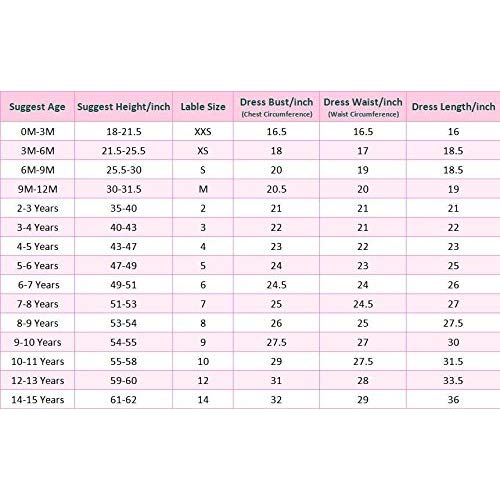 HIGH QUALITY MATERIAL: The tulle and vintage lace is soft and feels comfortable .The fabric is light and practical .
COMFORTABLE LINING : Lining is 100% cotton and breathable , and It is super comfortable and easy to move around in .
PUFFY DRESS: The dress is puffy and full with 4 layers of soft tulle .Looks elegant for wedding and party ,it's PERFECT FOR spinning around and twirling ! It is also cute for daily wear .
SUITABLE FOR MANY OCCASSIONS - party, wedding, banquet, church, school, formal and business casual etc. Beautiful and elegant everywhere! receive many compliments!
SIZE DETAILS - US standard sizes,Please refer Bow Dream sizing Chart below in product description.Suggest Hand wash and Hang dry to avoid wrinkle,or need iron if machine wash.
What Our Customers Are Saying
Beautiful, vintage lace dress
We bought this dress for a family portrait session on the beach. The lace is delicate and is reminiscent of vintage lace. There is an inner skirt with a translucent lace overlay. The zipper seems like it might catch if you are not careful, but for the price, this dress can't be beat. The ivory color is much nicer than the off-white one (which seems more "wedding" in color), whereas the ivory has a timeless look. I was able to wash the dress in the washing machine and then hanged dried without any incident. I highly recommend this dress. I bought it a size larger (my daughter wears a size 7, and I bought a size 8. It fit her just fine. Very pleased with this product.
Beautiful dress!
I bought this dress for my daughter to have pictures done in and was pleasantly surprised at how well made it is! She's on the taller side, and usually wears a 10/12 so we ordered the size 10 and it fit perfectly, right down to the length. She felt like a princess in it and wanted to wear it all day! Great dress for the price!
Simple Elegance
This dress is so pretty in person - the lace and the way it twirls is just precious. Our 7 year old wore this on her adoption day and will also be wearing it for her baptism coming up. We had it steamed to remove the wrinkles after it came in and she wore an undershirt/shorts underneath cuz it's a bit see-thru, but a nice slip would be great 2 I'm sure - we just didn't have time to round one up :) Such a gem for the price!
Love it!
I'm always skeptical buying my daughter clothes online in a brand I'm not familiar with. I felt good about all the favorable reviews I read and needless to say, I was not disappointed! This dress is as beautiful as I expected it to be. It's very well made and fit my almost-3 year old perfectly. We used the dress for her 3rd birthday pics at the beach and I am so happy with how it looked on her in her pics. If your little girl loves to twirl, this is a wonderful dress for her to do it in. My girl loved how flowing the dress was that she couldn't stop twirling around in it. One thing I would recommend is a slip. I didn't think I needed one because in the house, I could not see through it when my daughter tried it on. However, once we got outside on the beach, I could see her pull-up through the back of the dress. It wasn't extremely noticeable but noticeable nonetheless.
Perfect for a low budget flower girl dress!
I got this dress for each of my five flower girls in my wedding and they are beautiful! I got a size up for each girl and they fit perfectly. They were so comfortable the girls have all been wearing them even after the wedding! I would definitely buy again
A dress fit for a princess..
This is a beautiful dress. Bought it for my grand daughter who was the flower girl in my other daughter's wedding..she was absolutely stunning. The wedding was in a pioneer hall and very rustic and this dress fit the part very well. We dressed it up a bit with a turquoise ribbon [belt]...to match the bridal gown...she looked absolutely adorable! The dress is very well made for the price and the color the off white was really pretty. Would recommend this dress for anyone looking for something very light, airy, antique kind of look...I don't think we could have found a better dress for the occasion. I give this dress 5*s and I would definitely purchase again if I had to do it all over...it was absolutely perfect for what we needed! Beautiful, stunning, radiant, perfection....with her long red curly hair...she looked adorable....loved it! She is 6 years old and weighs about 55 lbs. We purchased a size 8 and it fit perfectly. My daughter did have her wear a camisole and a little skirt/slip kinda thing under it cause it was a little bit see through...and then she had off white flowered sandals to match the dress...I love the pictures of her in the dress....so very cute!
Questions?
Does this include free shipping?