Get your Basic NEPS KIT on AMAZON !


Basic NEPS KIT: 10 scrw+1 NEPS Tool. This Epee Fencing Equipment is Basic Starter Kit to take Full Advantage of NEPS Screws Features
$9.00
Go to Amazon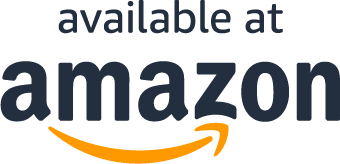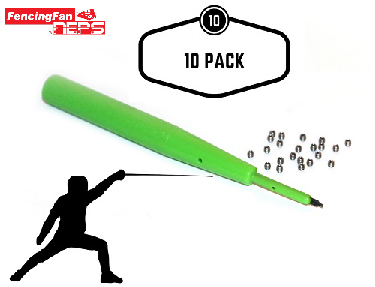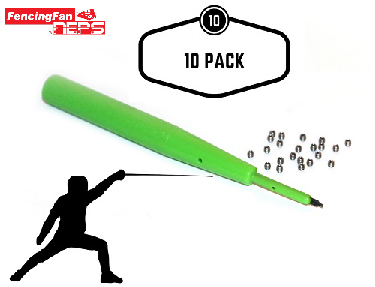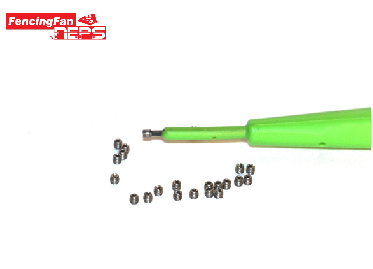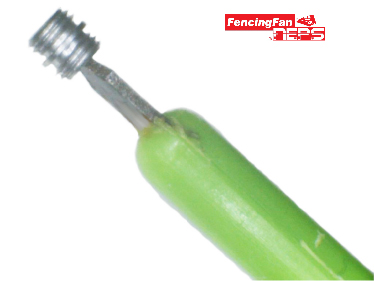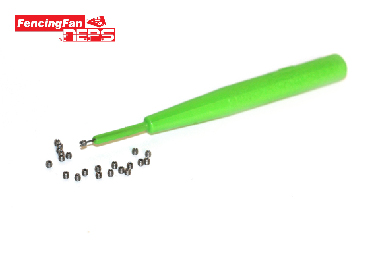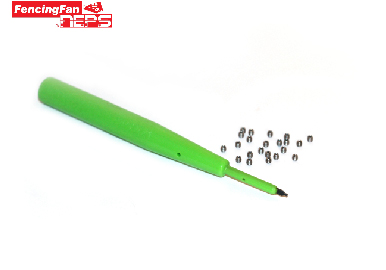 Go to Amazon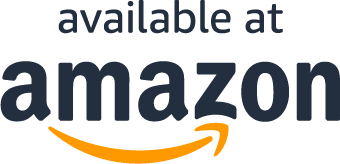 Read More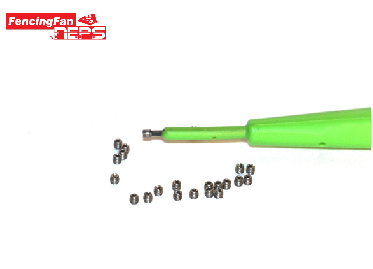 a MUST in your Epee fencing toolbox!
B0777K9SG6  model number.
PATENTED: design encloses; both end applicable, steel collar to prevent overscrewing and centered hole to make guidance to the screw hole easier
EASY TO USE: this screw and driver combo are the simplest way to insert / remove screws from epee tips.
MATERIAL: made out from hard (inox and magnetizable ) martensitic steel. Neps driver is presented in a steel core and light green handler.
COMPATIBLE : with other regular epee screw types with german, french, english, hungarian and most of italian tips.
RELIABLE: It's steel collar improves grip to the tip body and also protects against overscrewing effects (Tip's isolation layer piercing and shortcircuit consequences). This feature also extends life of epee points in the long term.
What Our Customers Are Saying
Just right!
This kit was needed to repair an epee for fencing. The screws are extremely small but the tool was just right and the repair easy to do.
Best screws for epee
Works for French and German and no screws falling off the screwdriver. I recommend this highly.
Does what it says on the tin!
Great product...legit fencing equipment is rare on Amazon, but you can buy this one with confidence. This is a nice kit to throw in your fencing bag and do quick repairs on the strip...I know our club armorer appreciated me not bugging him!
My son love it. Great invention
This tool makes it much easier to work with NEPS screws ! My son love it. Great invention!
love to have on Amazon this very usful kit
love to have on Amazon this very usful kit.like neps design and their durability and easyness to operate with this microscrews easy to order receive them in a short time
Questions?
Does this include free shipping?