🔥An Exclusive Offer For You🔥
Large Rustic Tea Lights Candle Holder in Dice Style. Made of Real Tree Pine Wood. For 1-6 Candles
$45.99
Go to Amazon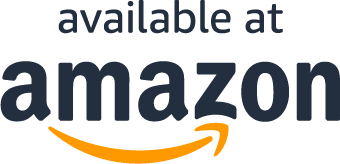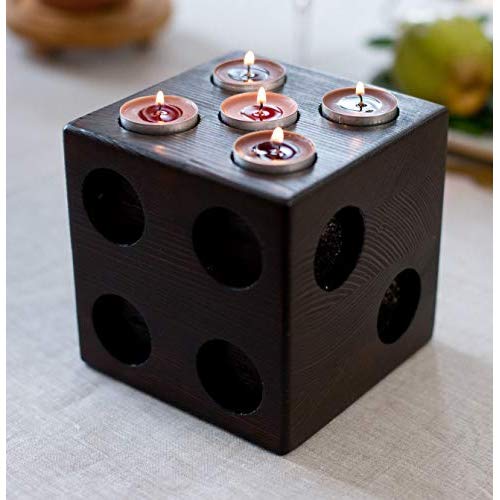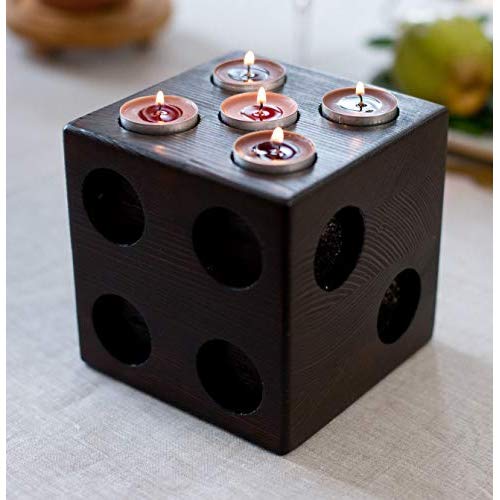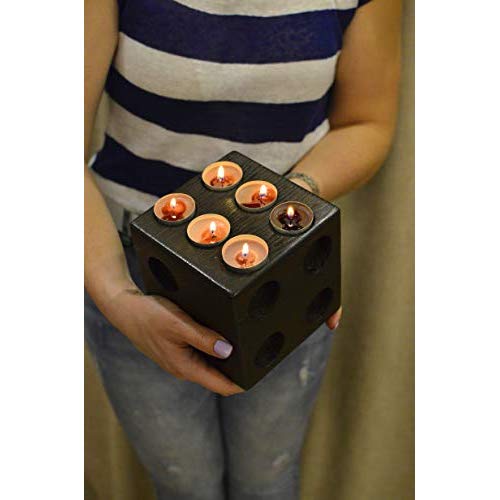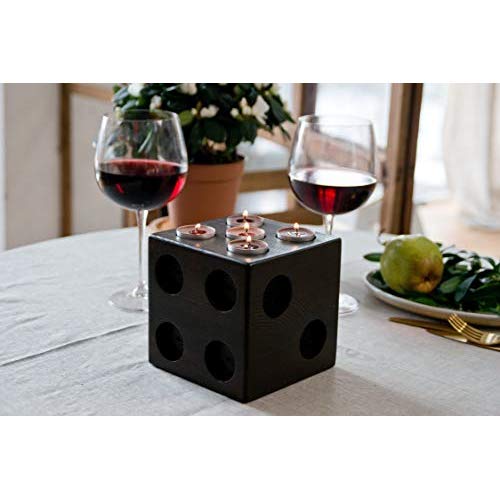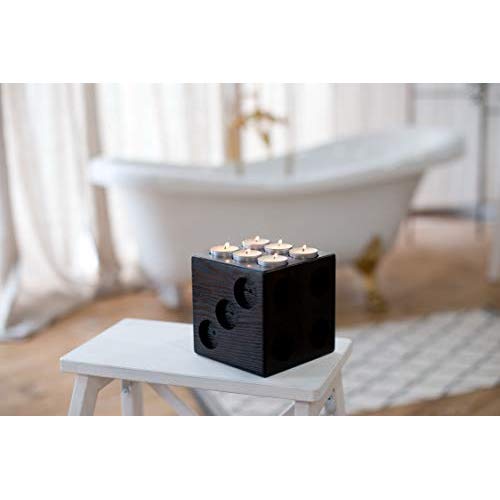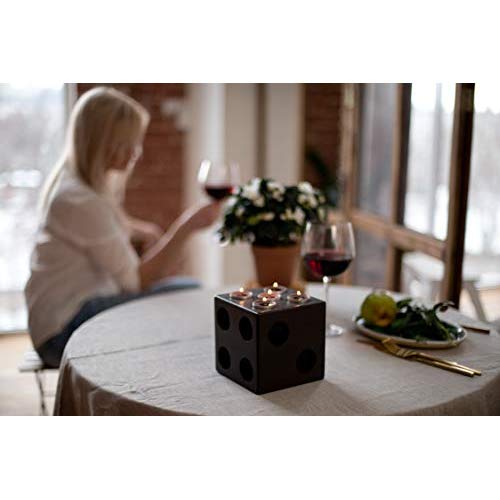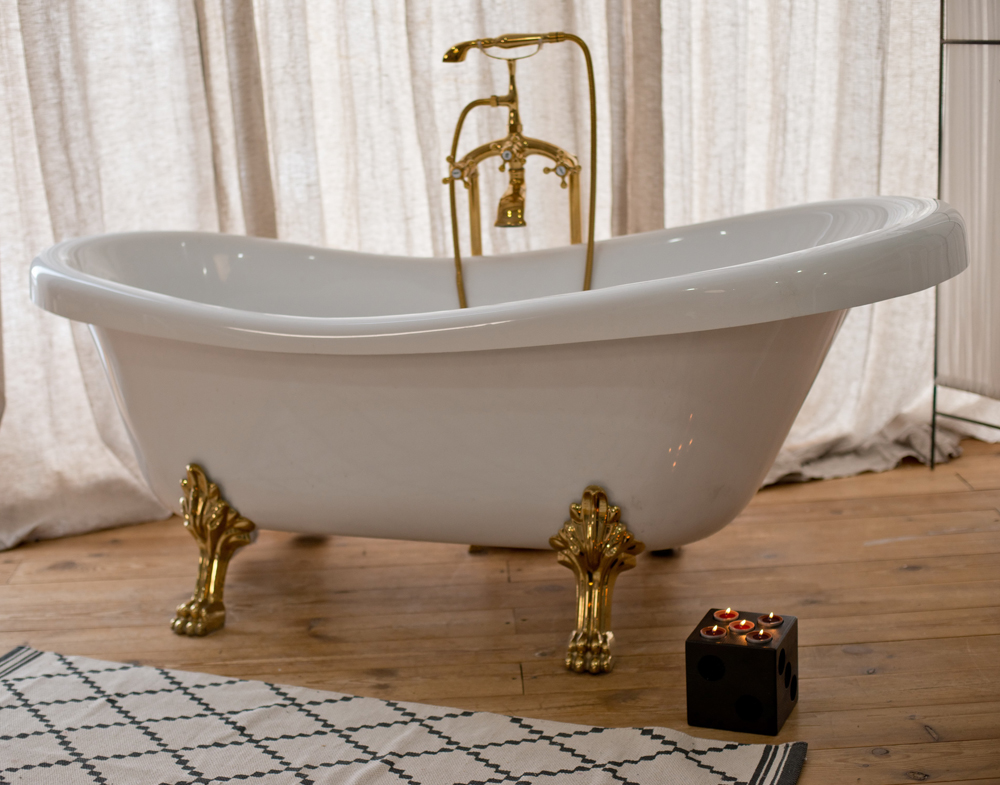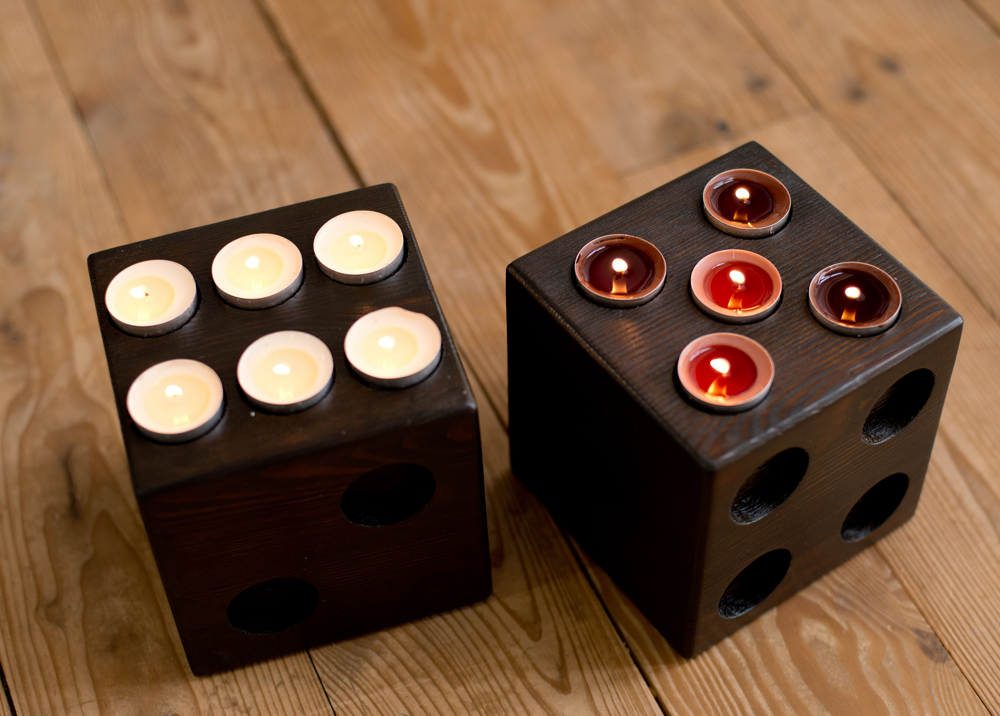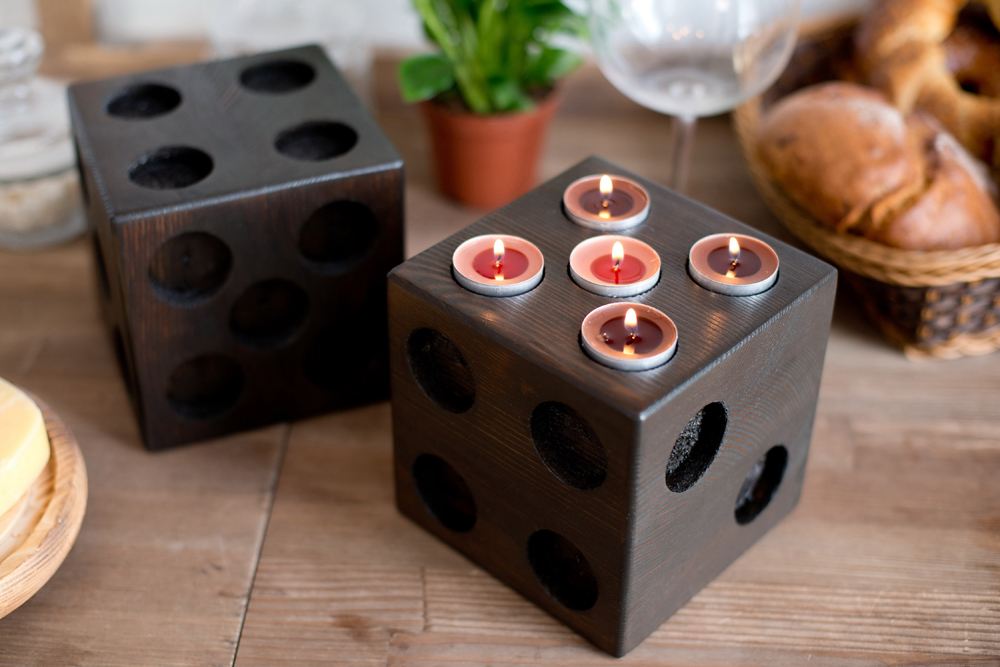 Go to Amazon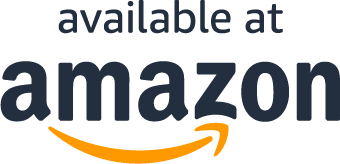 Read More
About the product
The Candle holder is Handmade of Natural Solid Pine Wood Bars, polished and painted to show the beautiful texture of wood.
Wooden Tealight Holder Cube with a size of 5"x5"x5" looks like a dice. Each side has different numbers of candle holes (1 to 6).
Real Wood Style of Candle Holder is perfectly combined with any home decor, room, kitchen, bath or living room.
You can use it as a Creative Decore and centerpiece for any shelf, table, dresser, or bar counter.
This Wonderful Exclusive Item will decorate your romantic evening or holiday party.
Beautiful romantic addition as an accessory to any board game: Cards, Backgammon, Lotto, Dice or Casino and so on...
🔥 Magic Wooden Dice is also specially made to bring good luck to gamblers! 🔥
Be sure it would be an original gift for anyone! 👍
It's awesome when you can flip it and choose how many candles you put in it - one, two .. five or six. And every time when you change the positions, the Candleholder becomes some new magical addition to your interior!
When friends come to your place and you burn up the Tealight Holder's lights, they will be pleasantly surprised by this exclusive item .. You can play cards or other games together.. Or just have a party and drink your favorite drinks .. This Beautiful Large Wood Dice will always give you a warm and pleasant romantic atmosphere!

Be sure, this Exclusive Tealight Holder brings happiness and luck, because it is handmade with love! ❤️
And it will give you a lot of joy as well as pleasant therapeutic effect!

It's just a wonderful exclusive gift for you and your loved ones, you will surprise everyone!😍

And a small Gift is attached in the package for You 😉


What Our Customers Are Saying
Quality and overall look
Have got this candle holder for my friend who is in love with wood stuff. The quality is really good. You can feel the smell of real wood. I'm very pleased with this purchase.
Really good!
Really nice. Handcrafted and finished really good.
Homage candle to a friend
Love it I had a friend that was named pair a dice that was recently was murdered and this was a perfect homage to him
Great Product!!!
Been using it for about a month now, and I love it!
Perfectly!
A nice compliment to the game room
Best Dice!
It is truly Exclusive! Love him! I saw something similar on etsy, but it looked ugly and cost 69 bucks. This is the best Dice!
Questions?
Does this include free shipping?