An Exclusive Offer For You
Cell Phone Stand, OMOTON Adjustable Phone Stand, Upgraded Height Increasing Desk Phone Holder for iPhone SE 2/11/ 11 Pro/XS Max, Samsung Galaxy S20/ S10 and Other Phones (3.5-7.0-Inch), Silver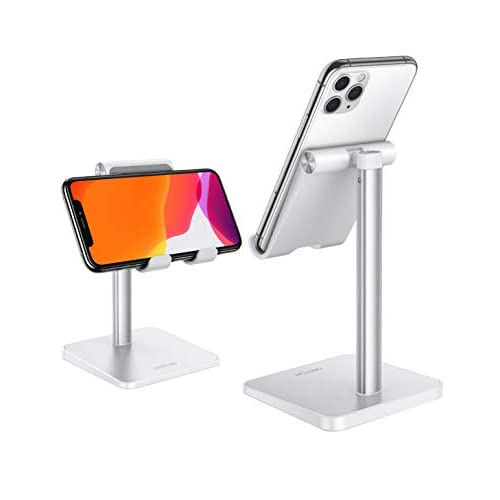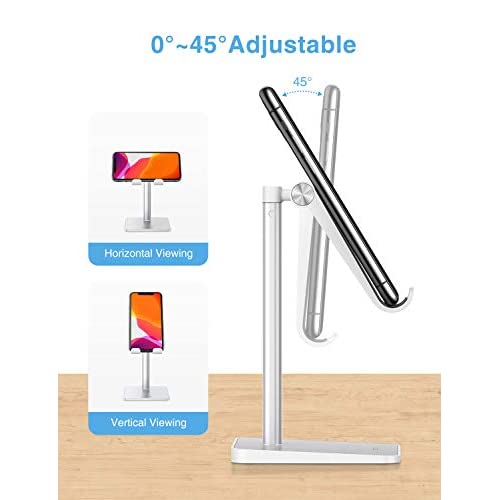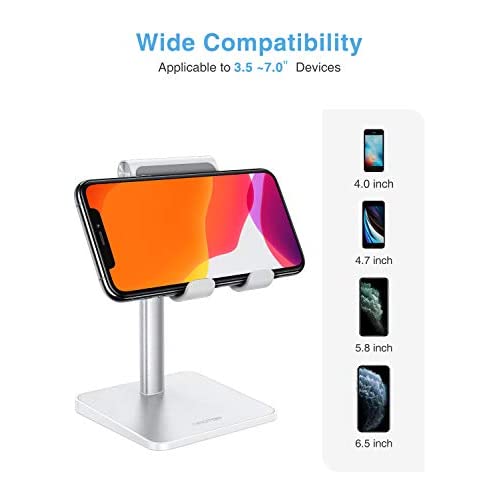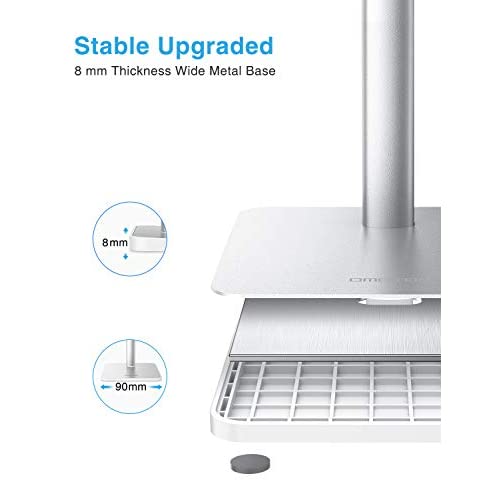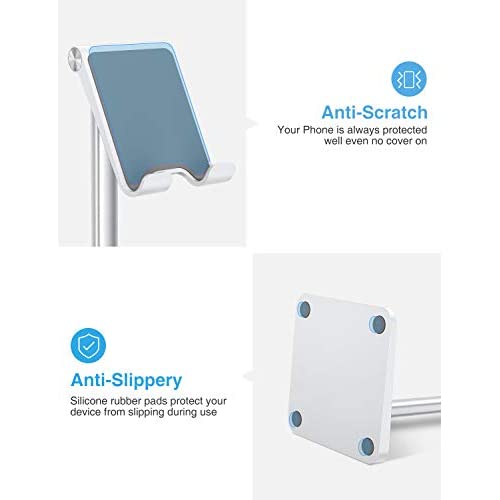 Go to Amazon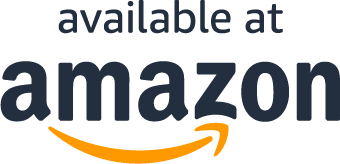 About the product
ADJUSTABLE ANGLE: A 45-degree tilt range combined with ergonomic height design offers you a comfortable viewing angle for playing games, watching videos or using Facetime. It helps to fix your posture and reduce neck strain
WIDE COMPATIBILITY: The universal phone stand is compatible with all smartphones between 3.5 to 7.0 inches even with case, such as iPhone SE2 / 11/ 11 Pro/ 11 Pro Max/ X/ Xs Max, Samsung Galaxy S20 / S10 / S9 / S8/, Note 10 Plus/ Note G G8, Nexus 6P, etc.
WEIGHTED ANTI-SLIP BASE: The cell phone stand is equipped with an updated solid base and an aluminium alloy rod to hold your devices steadily. Plus, the non-slip silicone pad at the bottom is designed for enhanced stability
ANTI-SLIP & ANTI-SCRATCH: Featuring fully covered anti-slip silicone pad, this phone holder for desk can provide maximum protection for your devices from any slide and scratches
THOUGHTFUL DESIGN: The reserved charging hole on the lower part of the holder is specially designed for convenient charging. In addition, the base can be used for storing small items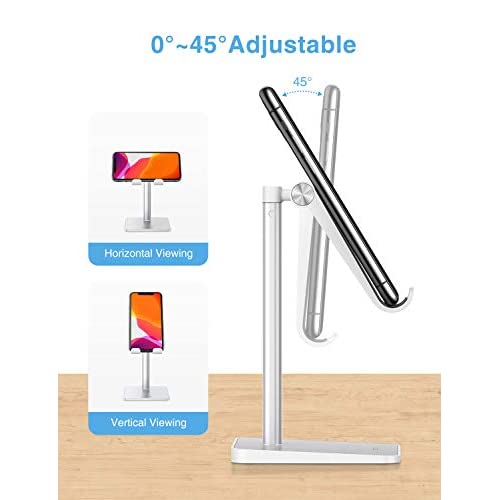 What Our Customers Are Saying
Worthy
I love the stand so much but i should have bought 2. Hubby likes not having to balance his phone on something.......
Fits my iPhone 11 perfectly.
I bought this cell phone stand to hold my iPhone 11. It is perfectly. Easy to assemble and adjust up to the angle I like within 45 degrees. It also has a place at the bottom where I can put my Wireless Earbuds on. Moreover, it holds the phone higher than other phone holders on desk. It allows me to keep my neck in a neutral position and reduce my neck strain when I use it for Facetime so that I can have a long conversation with my family conveniently. The color is also nice. Would highly recommend it to my friends.
Thanks the design.
The phone stand is so nice, I love it since the materials are very sturdy and and strong. This phone holder is EXACTLY what I needed! The feet are wide enough for my Samsung Galaxy S20 even with a case. It is also perfect because the angle can be adjustable to be within 45 degrees. Super easy to assemble and disassemble, so it's very portable for me. You could put it into your suitcase wherever you go. Additionally, it's really helping my neck problem! The price is also nice. Thanks the design.
Great product, I really like it!
Great product, I really like it! Wanted something to hold my phone while I sit and work on my desk. Was tired of picking up my phone every hour to check for news or messages, so I decided to get this phone stand for more convenience. It fit my iPhone SE just perfectly. It's stable enough to tap or swipe the screen or squeeze side buttons on my phone without having to pick it up. Wasn't shaky at all and was able to make adjustments very easily. Definitely a great and useful product. Way worth the money I spent. Would recommend this product to anyone. Takes less than 1 minute to put together out of box.
Holds my iPhone 11 pro well...
I like this design. This phone stand is simple yet extremely useful and is well designed to hold my iPhone with case. It is easy to adjust up and down to get to a angle I like. It has a nice stylish look that looks good on my desk. There are two parts when I received it, but just took me less than 1 minute to put them together. Not easily tipped. Solid construction with anti slip pads. Perfect for watching movie and Facetime meetings. What a perfect product!
Questions?
Does this include free shipping?