An Exclusive Offer For You
OMOTON Laptop Stand, Adjustable Aluminum Laptop Tablet Stand, Foldable Portable Desktop Holder Compatible with All Laptops (Up to 14 inch)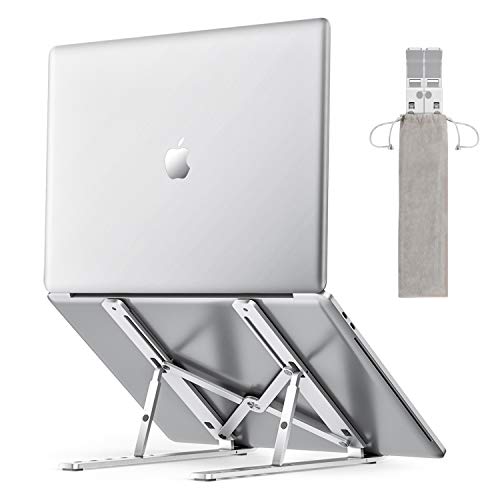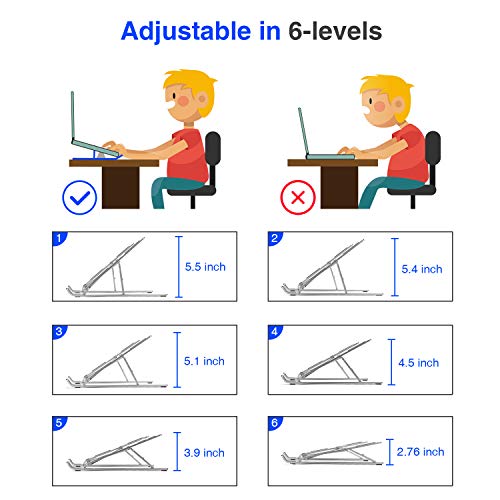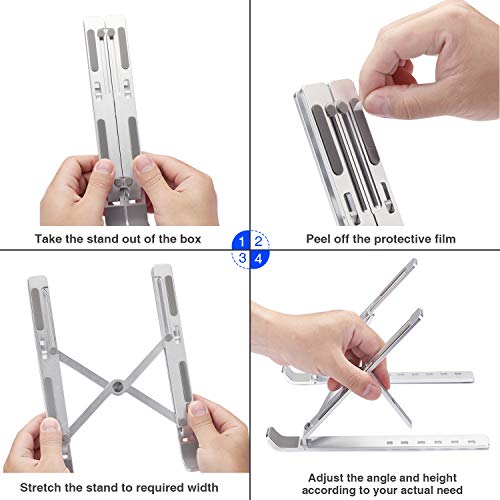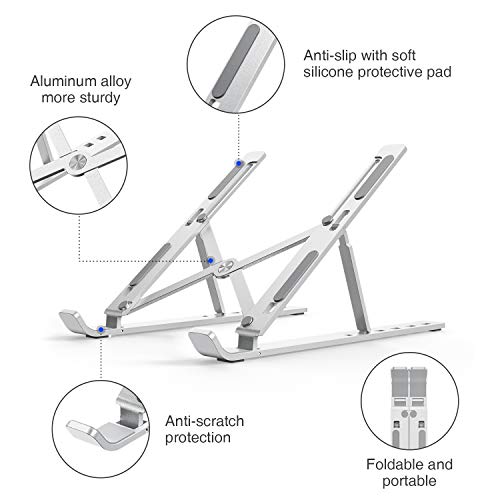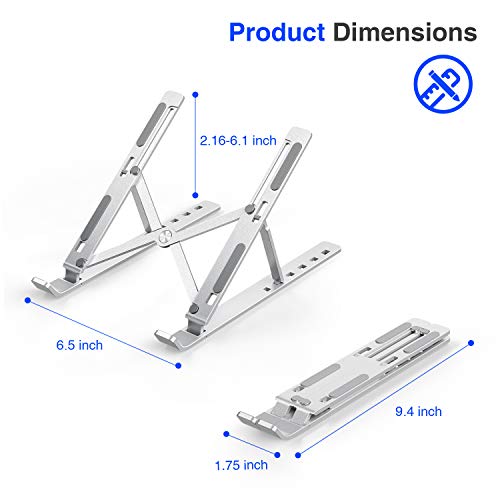 Go to Amazon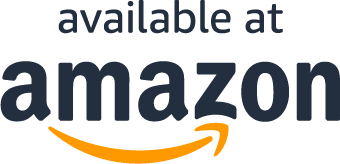 About the product
COMPATIBILITY: The laptop & tablet stand supports most devices from 10 - 14 inches: Macbook, ThinkPad, Surface, Chromebook, iPad Pro, etc. ATTENTION: PLEASE PEEL OFF THE PROTECTIVE FILM BEFORE USING.
MULTI-ANGLE ADJUSTABLE DESIGN: This stand for laptop and tablet provides 6-speed adjustable height, enables you adjust to comfortable operating angle and height based on your actual need. Ergonomic design for easy watching and typing, relieving neck, shoulder and spinal pain.
COMPACT and PORTABLE: Creative portable foldable design, the laptop stand can be folded to the size of 9.4*1.75 inches and with the portable storage bag to make it easy to carry-on.
HEAT DISSIPATION: This stand raises computer thus offers an open space for ventilation attribute to its ingenious design, preventing your laptop from overheating during use.
EXQUISITE WORKMANSHIP: CNC-machined made from anodized aluminum alloy, going through sand blasted and brushed processes. Non-slip silicone mat avoids risks of scratches and ensures a stable placement.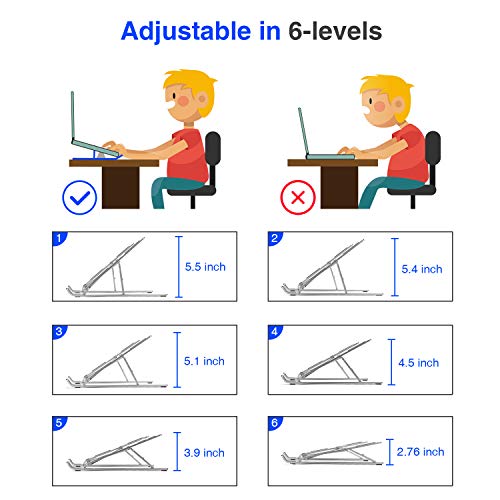 What Our Customers Are Saying
Quality Build and Ease of Use
Received today and the first use proved the wisdom of my choice. This is a high quality product in both material and design and worth the price paid. Its use will extend over many years of service. What I saw on the site is what I received in the mail and it has met my expectations. Delivered two days after order placement. I recommend this seller.1. My recommendation would be to set the support struts prior to setting for the desired width as that procedure places the struts close together for the quickest setting.2. There are adequate openings available for strut placement for height adjustment for any user choice.3. Removing the protective film from each of the silicone-like buffers was accomplished with the edge of a pen knife as my fingernails proved to be too short.4. The support structure preventing a laptop or tablet from sliding forward and off of the unit is robust and not intrusive upon the use of the keyboard. In the event it interferes with the placement of the wrists while in use I advocate adhesive spacers being placed on those struts to raise the front of the laptop or tablet to the top edge of those struts. The thinner the laptop the more liklihood of there being a need for this remedy.5. This unit easily accommodates my 15" SAMSUNG laptop, or my 10" tablet. Using the tablet with the bluetooth keyboard detached and in front of the stand proved to be a best use scenario.
Great Product! Easy to use! Gives comfort to typing!
Precision made, great product. Easy to use and travel with. Adjusted to your choice of height eases wrist comfort. Multi- use for laptop, etc. I gave the second one as a gift. Great communicator & product. My first order was lost, never arrived. Amazon made it right. Than you and I'd buy this product again.
Well worth the price, almost perfect.
This stand is awesome! Its light weight and super portable, it slides into my bag easy and takes up next to no space. I only have a few problems with it mainly some of the rubber pads have come off of the front end that rests against my laptop and I'm a little worried that it could damage the bottom. The only other problem I have is that it is not quite as tall as I hoped. Although it adds much needed height for comfortable computer use, I wish it was an inch or two taller.
Perfect stand for any brand or size laptop n tablets! Compact design, carry along for work or play!
The absolute best laptop stand I've ever had! I bought the smaller one bc I didn'tsee there was one for larger computers. I have a 17" Dell n it doesn't matter!!! It holds it perfectly, it doesn't cover the speakers that are in the front n doesn't hinder the use of the touch pad! I love how it folds up which makes it easy to carry in your computer case or in your purse, duffle bag or backpack! They have color choices n I chose silver bc my computer is white as is my over the bed desk. (Black shows every tiny piece of dust!) Its very sturdy, has anti slip grips on the bottom n where the computer rests in n on the stand. It adjusts to different heights n it's wide open in the back so that the computer stays cool! No need for fans taking up USB ports or any other cooling apparatus. It's universal, no matter the brand of computer, I highly recommend it! I LOVE IT n will order more for other computers I have! It's perfect for tablets too!
What a Great Product at VERY reasonable price
I received this laptop stand today. By the end of the day, I wish I had had one for years! I didn't realize the difference in elevating the rear of the laptop. The screen is easier to see and more in front of my eyes so I don't have to look down (hunch over) to look at it. The typing is actually easier and my hands do not get as tired at the angle. The product is very sturdy, the pads hold the laptop steady and it doesn't move around at all. It is very sturdy, made well with a good metal frame. Very easy to assemble in about 30 seconds or less (be sure to find all of the pads on the top and bottom of the frame to remove the plastic packing covers). When I will travel to different locations, I can collapse it and place in it's small soft bag (10.5 inches long and 2.75 inches wide) and stick in a briefcase or carry-on bag in a few seconds. Everywhere the computer touches it has a rubber type pad so there is no metal to metal contact and the bottom also has non slip pads so there is no metal contact on your desktop to scratch the finish. Wish I had thought of it!! A real bargan at the price.
Sturdy
I bought this to raise the laptop to the level of a second monitor. The stand is sturdy and stays put once I removed the plastic from the rubber pads. It opens easily and with some friction. I had purchased another brand and the thing was very loose rattling and unstable. The Omoton is stable - Happy with the purchase. I ordered a second one and hopefully is the same quality.Update: 2nd unit same as the first- happy with purchase - consistent product quality
Questions?
Does this include free shipping?