An Exclusive Offer For You
OMOTON Bluetooth Mouse for iPad and iPhone (iPadOS 13 / iOS 13 and Above), Ultra-Thin Wireless Mouse Compatible with Bluetooth Enabled Computer, Laptop, PC, Notebook, and Mac Series, Silver
$12.99
Go to Amazon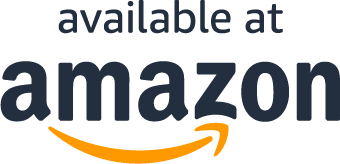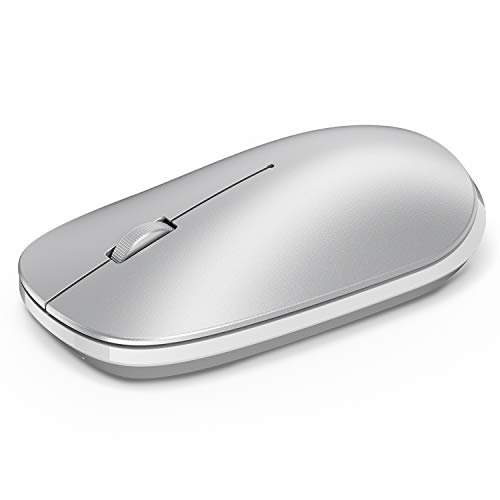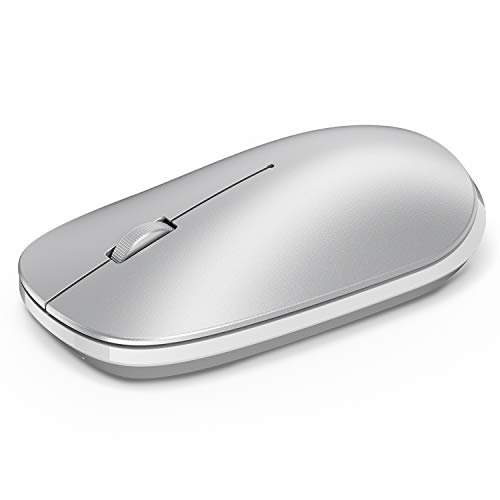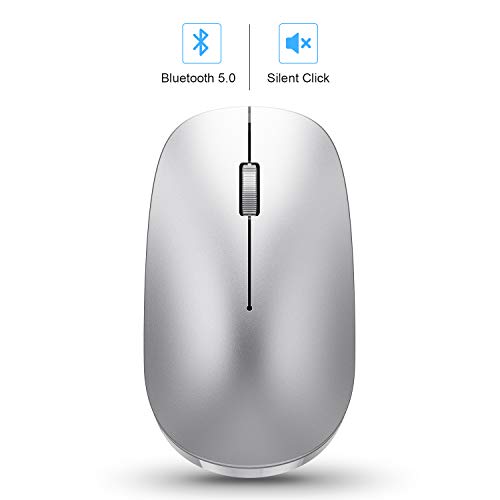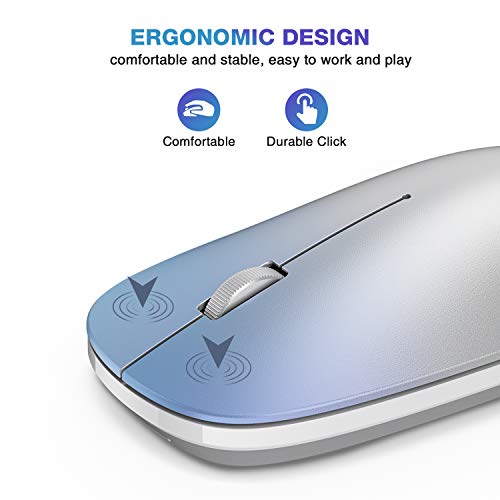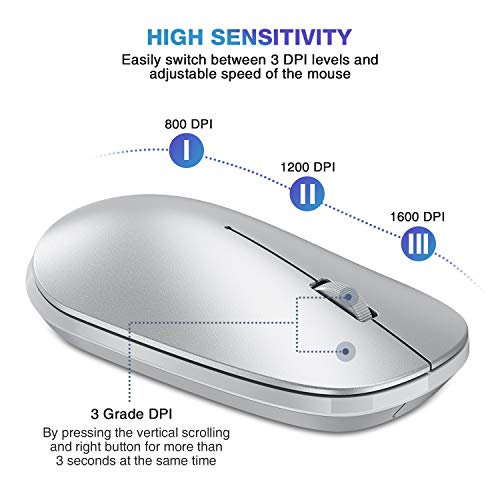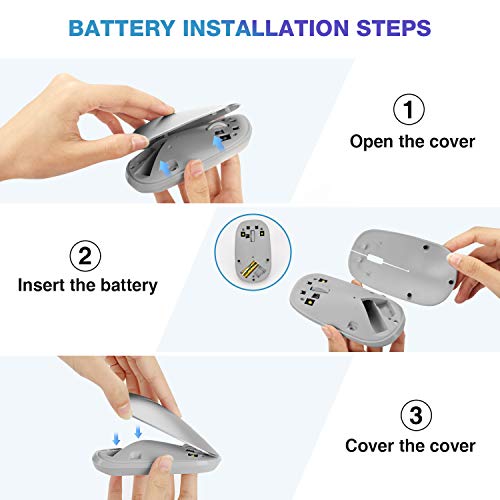 Go to Amazon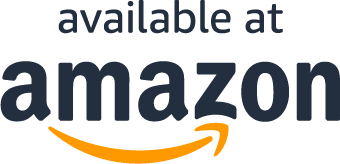 Read More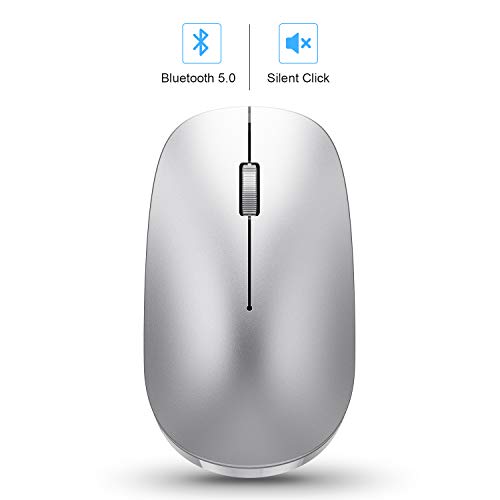 About the product
Adopt Bluetooth 5.0 Technology: No cords or dongle, connects directly to Bluetooth-enabled notebooks laptop or PC via Bluetooth, working distance reaching up to 33ft
Super Compatibility: Compatible with iPad 10.2 2019, iPad 9.7 Inch 2018, iPad 9.7 2017, iPad Pro 12.9" / 11.0" / 10.5"/ 9.7", iPad Air 10.5 / Air 2, iPad mini 5/ 4, new iPhone SE 2020, iPhone 11 Pro Max, iPhone 11 Pro, iPhone 11, iPhone Xs Max etc.( Note: Updated System to iPadOS 13 and iOS 13 or above, and Turn on the "Assistive Touch" ) Also works with bluetooth enabled computer, laptop, PC, Notebook with Windows, Mac OS, Linux system and Android tablet.
3 Level Adjustable DPI: Using high-performance optical chips, 3 DPI switches (800, 1200, 1600) change the speed of the mouse freely, can be applicable to all kinds of games, accurately tracking
Ergonomic Design: Good surface coating technology given you a skin-like touch feeling. User-friendly design provide all-day comfort for work and entertainment, portable and pocket-sized perfect for travel, Mute design keeps away annoying clicks
Please Note: The mouse only needs 1 AA battery (NOT included), which supports up to 60 days use. Please read the instruction carefully or watch the video before using the mouse.
What Our Customers Are Saying
This mouse works, it's priced extremely well, and it's tiny. I like it.
The product is light weight and thin, which is exactly what I wanted for my iPad Pro 12.9, which I carry around in a tiny Thule case. I paid $11 and it works well. The only difficulty I experienced was with the instructions where it says, "Open the battery cover and install the AA battery." It took my wife and I together, about 2 minutes to figure out how to do that. Here's the hot tip: you are not removing the bottom of the mouse, you are removing the TOP. Slip a fingernail into the seam at the rear TOP of the mouse and the top part (with the buttons) comes off easily. The rest of the instructions were a breeze and I was paired with my iPad (I'm running iOS 13.2, currently) in under a minute. I've played around a bit and gotten a 'feel' for using the mouse on the iPad. I like it. Particularly in text editing... no more 'fat fingering' and misplacing the cursor. It is not hyperbole when people claim that adding a mouse moves the iPad more toward functioning as a laptop. This mouse works, it's priced extremely well, and it's tiny. I like it.
Perfect 🐭for iPad/iPhone
With iOS 13 and the added functionality of Trackpads & Mice to iPad/iPhone, I needed a Bluetooth mouse. Tired of plugging everything in for recharging, I specifically sought out a battery-operated mouse. This one takes one-"AA" cell. It's large enough to operate comfortably, yet small (flat) enough to pack and travel with my iPad.It works perfectly with both my iPhone Xs and iPad 7th Gen. (10.2" 2019). Practically paired itself, continues to re-connect everytime without issue. Works as expected with scroll-wheel and two-button functionality (Left & Right clicks). The included literature states it has a working range of 30ft.Additionally, if you've enable the widget, its battery level is auto-detected and displayed by iPad, making it easy to monitor (see purple circled area of my photo).The colour is a bit "off" if you intend to match it to other rose-gold accessories. It's more metallic pink (a newer colour offered in tech equip. commonly called "rose-pink") yet it compliments rose-gold quite nicely. (Compare my photo: the keyboard case is rose-gold).As with trackpads for iOS, this mouse cursor appears as a dark grey dot rather than the traditional arrow.Can heartily recommend to anyone looking for a Bluetooth mouse, particularly for use with iOS 13.Thank you for reading,-CC, Amazon Prime Member-Reviewer
Excellent Mouse
I was looking for a Bluetooth mouse to replace my old logitech + usb dongle mouse and just go Bluetooth and free up a USB port. If you look in the picture I added some magnets on top of the battery to give this mouse more weight. The scrollwheel on this mouse is very very good. The feel of the tactile scrollwheel feedback "thunk...thunk..." is totally silent. I like this scrollwheel a lot. The mouse clicks are completely silent and feel almost like that haptic feedback on Mac/IPhone when you click. Adding the magnets made it feel a little heavier which is better. I liked this mouse so much, I got two of them now, one for home and one for work.
Nice simple design and good connectivity
I got the mouse and have been using it for a couple of weeks. The Bluetooth connects fast and stays connected. It's lightweight and simple and easy to use. It works well and doesn't have trouble tracking. Nice simplistic design looks nice on my desk. .One thing I really like about this is that even when it's on, I can't see the laser so there's not laser accidentally flashing around when you pick it up.
Comfortable
This mouse clicks softly with minimal clicking sound. It's lightweight yet still feels durable. To insert the battery, just unsnap the top covering.
easy to carry and wireless mouse
I really need a wireless mouse at home for my office computer and don not need to bring the wifi controller. This bluetooth mouse is vary light and easy to use at home or go out. It is very useful for my macbook pro without usb charge.
Questions?
Does this include free shipping?