An Exclusive Offer For You
OMOTON Bluetooth Keyboard for iPad, Ultra-Slim Wireless Bluetooth Keyboard with Numeric Keypad for iPad 7th Generation 10.2, iPad Pro 11/12.9, iPad Air 10.5, iPad 9.7,iPad Mini and iPhone, Black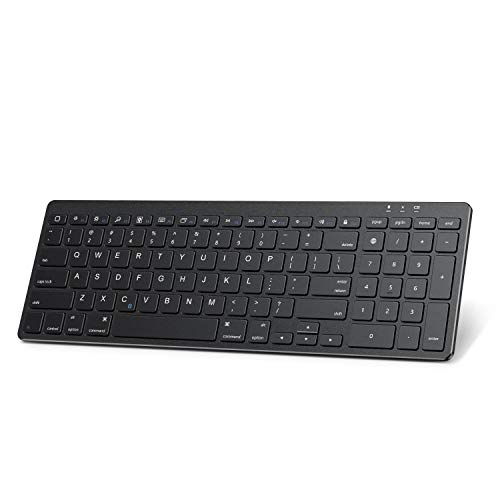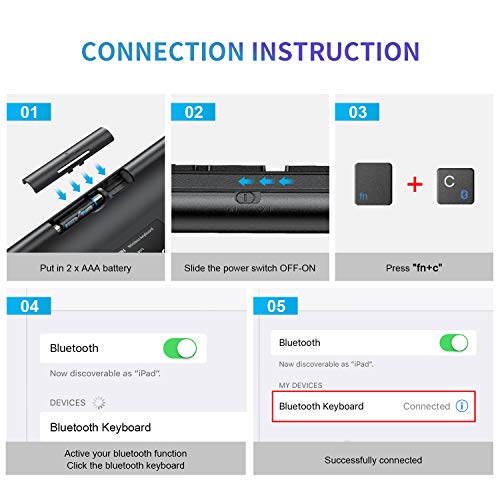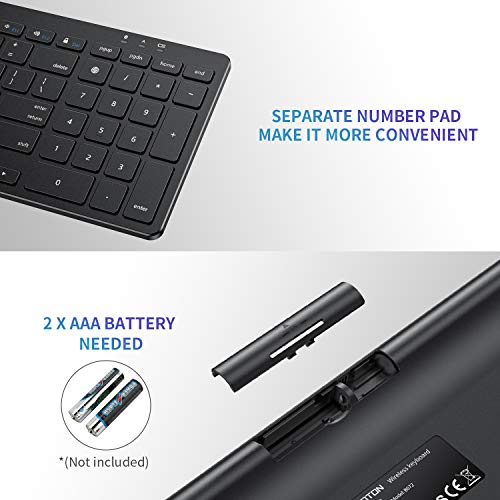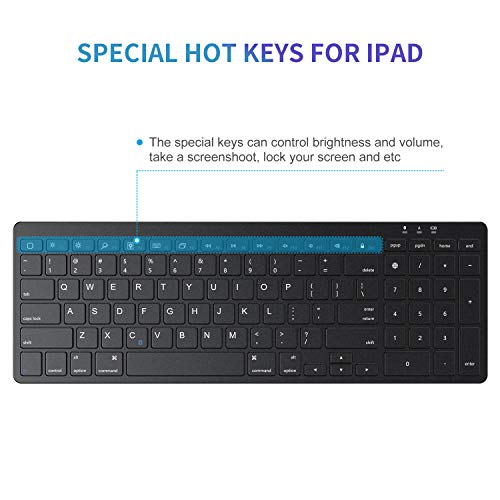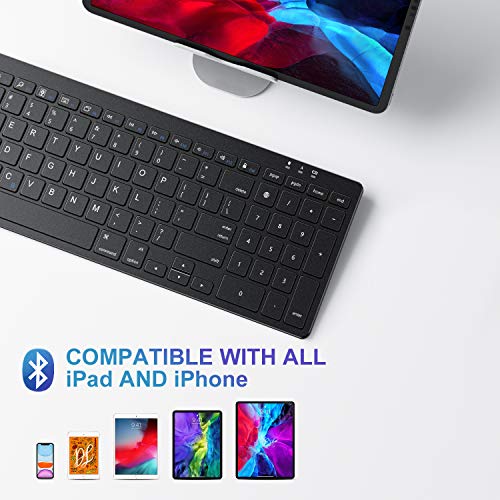 Go to Amazon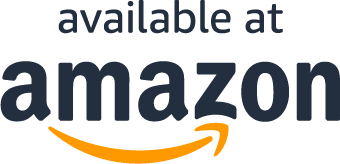 About the product
BROAD COMPATIBILITY: The Bluetooth keyboard is well compatible with all iPad and iPhone models, such as iPad 7th Generation 10.2, iPad Pro 11/12.9, iPad Air 10.5, iPad 9.7,iPad Mini and iPhone 11 Pro Max/ 11 Pro/ iPhone 11, etc.
FULL-SIZE DESIGN: Specially designed for iOS systems, the ultra-slim Bluetooth keyboard features familiar QWERTY layout, convenient hot keys (including Volume, Play/ Pause, Search, Brightness, etc.) and full numeric keypad to improve your working efficiency
SCISSOR MECHANISM: The scissor mechanism with durable keycaps enables this iPad keyboard to be kicked continuously for more than 3 million times, and the low-profile keys deliver a remarkably comfortable and precise typing experience
STABLE CONNECTION: Offering a reliable long-range 33ft/ 10m wireless connection, the Bluetooth keyboard ensures responsive, uninterrupted performance, even in larger-size rooms
LONG-LASTING BATTERY: The 2 AAA batteries (Not included) last about 30-day continuous use and the automatic sleep mode allows up to half a year between battery changes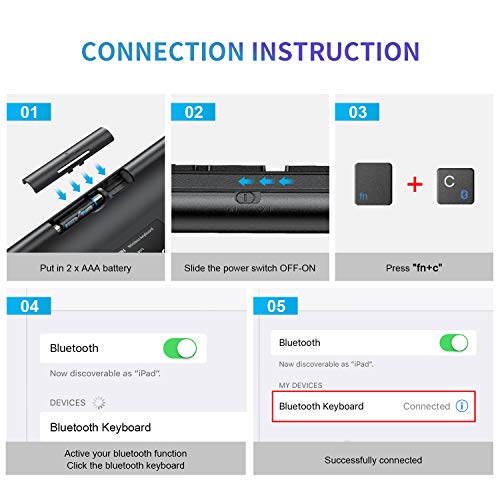 What Our Customers Are Saying
Works well with 2018 MacBook Pro
I bought this keyboard for my iPad, but decided to give it a try with my 2018 MacBook Pro. Once I paired it with my Mac, I haven't gone back to using it with my iPad. While I wasn't looking for a new keyboard for my Mac, this has been incredible. Given the price, I'm incredibly impressed with the quality. I'm using this with a stand up desk that has a separate platform for the keyboard. This enables me to use the keyboard while keeping the laptop and external monitor at eye level. Here is my overall assessment:Pros:- Lightweight- Easy to Pair- Compact but still with full size keypad- Nice design ascetics- Works great with MacBook ProCons:- Takes batteries instead of recharges (but battery life seems great even if you leave it on all of the time- No numeric keypad to right
Ease of connection
I like the quickness of connection with Bluetooth. The ease of using the keys, you don't have to pound them. The light weight, yet still have the function of a full size keyboard. So far I have had no need to change batteries, of course I just got it, but I have bought other items that you have to change after letting it set for a day or two. You can use it pretty far from my iPad. I have gone to my kitchen from living room which is they recommend distance they said it would work. Con: as one other reviewer said, no number pad on right side, outside of that no issues.
The keys are so easy to press.. I've never had a keyboard that doesn't require pressure!!
So far I really love it. I can't believe how easy the keystrokes are you don't really have to push to get it to work. I haven't figured all the options out yet but I'll get to it. The only other thing that I can think of is if you had a minimizing button for the app. When you Hit the home button it just takes you back to your home screen and you have to double click the iPad home button for the apps to come back up to close them. On my last keypad it had a button you could just push that would pull up all your apps that you have open and you just close them from there… It just saves a step. You could also use the page up and page down but I don't even know if that's a thing on something that's not a computer. Thank you for all your help by the way.
So far so good.
So far I really like this keyboard. It connects easily with my iPad and wonder for typing notes and emails without hefting my laptop with me. I'm not sure if the occasional delay in typing is the iPad or the Keyboard but I do sometimes get ahead of it, normally if I've had to back space or delete.
Good Bluetooth Keyboard
Good Wireless bluetooth keyboardPairs easily with either MacBook or iPadShortcut buttons on top row add extra value
Exceptional keyboard for the new iPad!
Ergonomic keyboard with the exact layout of a Mac keyboard! It's very handy if you are a Mac user. Also, the keyboard uses two AAA batteries which can last a long time.
Questions?
Does this include free shipping?