Perfect After Shave Balm for Men!💯
After Shave Balm for Men | Post Shave Balm - Cognac and Cuban Chic and Subtle Scent | Made by Skilled Artisans | Prevents and Prevent Razor Burns | 3,4 oz
$21.50
Go to Amazon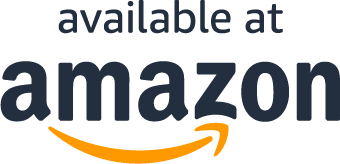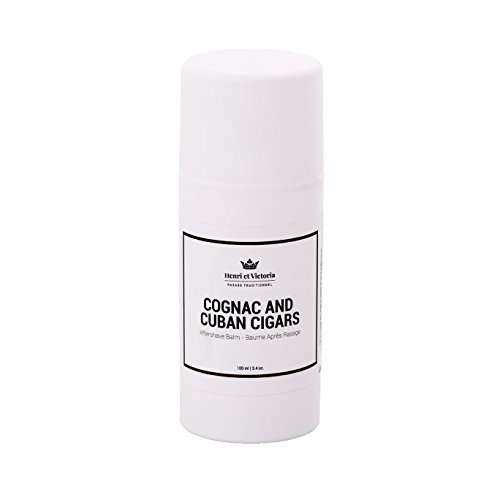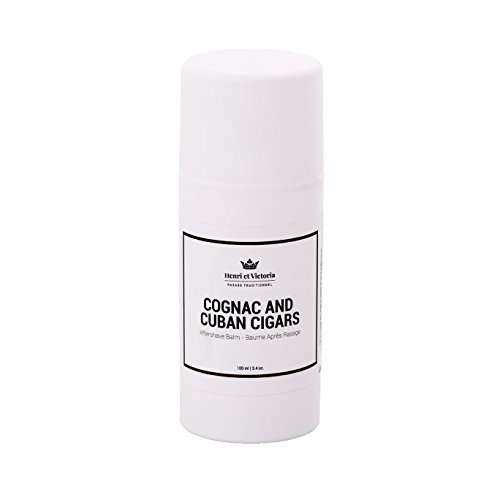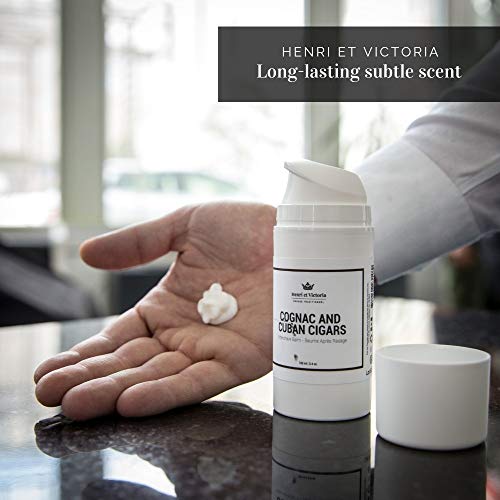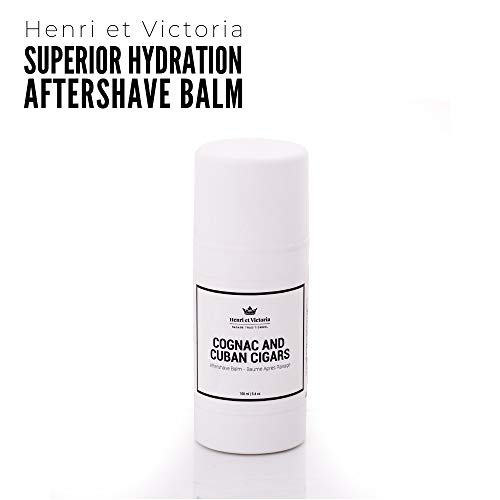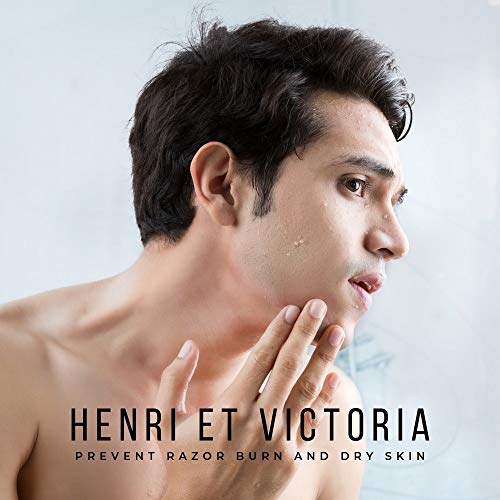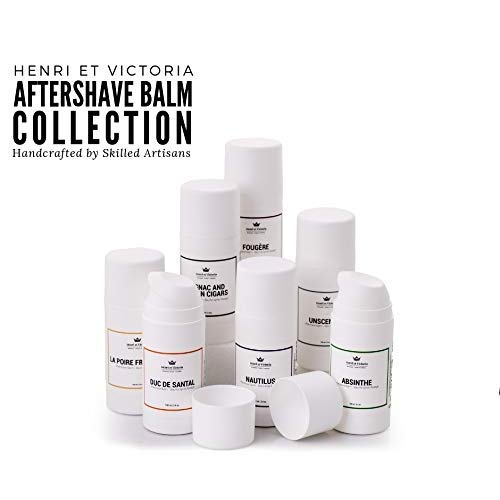 Go to Amazon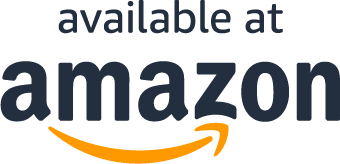 Read More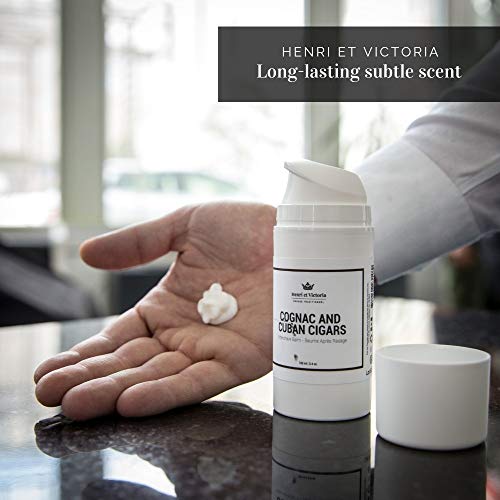 About the product
COGNAC AND CUBAN SCENT - Our in-demand aftershave defines masculinity. It's rich aroma combines sweet cognac, coupled with an aromatic subtle cool smoky charm for a unique and manly fragrance.
MEN'S FRAGRANCE - a mix of cedarwood, fresh leather, zesty lemon, cognac.
SUPERIOR HYDRATION | FOR SENSITIVE SKIN - this super-hydrating after shave cream will prevent your skin from feeling tight or dry, post-shave.
LONG-LASTING EFFECT- the efficient ingredients in this balm contain minimum water for quick and safe absorption by the skin while releasing a pleasant gentle masculine scent.
HANDCRAFTED BY SKILLED ARTISANS - made by human hands in small batches at Henri et Victoria's shop to ensure premium quality and maximum freshness.
What Our Customers Are Saying
Strong stuff
I have some shaving soap that contains a bad scent leaves and wood. Most of my aftershaves have a citrus scent which really doesn't work well with the soap. I ordered the Cognac and Cubans hoping it would match well with the shave soap. It does. The product works well as a balm, calming my skin after the outrage of having a razor dragged across it. It is not greasy and a little squirt will cover my whole face. The scent certainly works as well and is definitely strong. Not strong as in overpowering but strong as in long-lasting. Most aftershaves fade after a few hours. If I shave first thing in the morning, most scents have departed by lunch time. The Cognac and Cubans scent remains well after I've finished work for the day and come home. This balm ended up being exactly what I was looking for.
love it
Great aftershave smells amazing and is feels so good and is very creamy leaves skin smooth great
Amazing Smelling!
My barber at the Professional Barbershop in Hartford put this on me after I shaved my beard off. It felt and smelled so good that I had to buy some. This is one of the best combination of smells!
great smell, goes on smooth
This is good stuff. I bought the Cognac and Cuban scent. Manly and a little sweet. Just what I was looking for. Plus, it is the perfect creamy texture so it soothes the skin very well after a shave. I will stick with this and will probably try additional scents with this brand. Worth the purchase!
Awesome
Simply amazing, the smell and feel is superb, I will only buy this stuff from now on.
Nice fragance
Smell nice and it last for several hours, great aftershave.
Questions?
Does this include free shipping?