Perfect After Shave Balm for Men!💯
Henri et Victoria Aftershave for Men | Cognac and Cuban Cigars Fragrance | Canadian Made by Skilled Artisan | After Shave Balm Prevent and Cure Razor Burns | 100ml (3,4 oz)
$26.50
Go to Amazon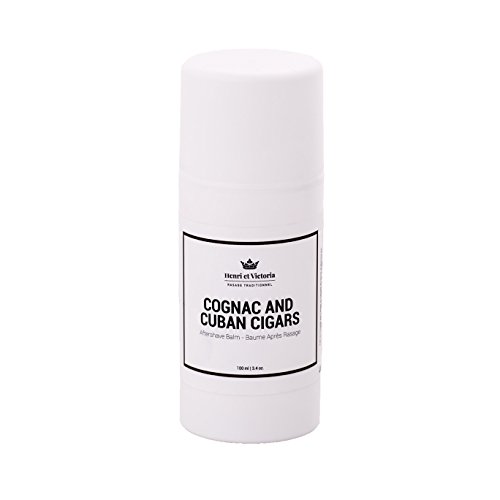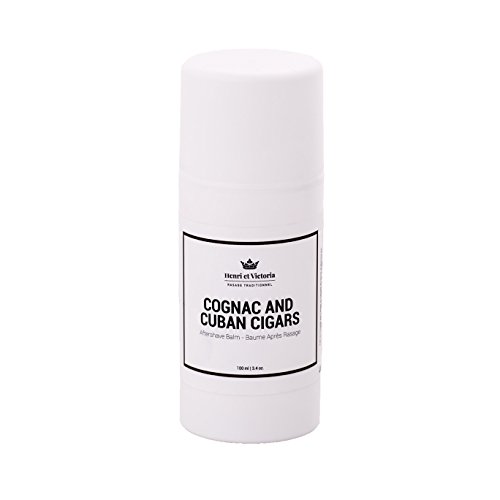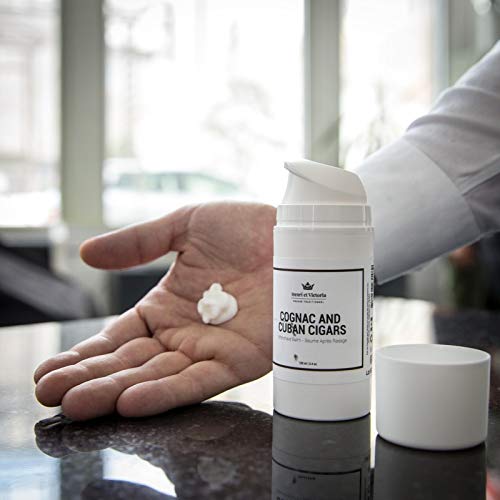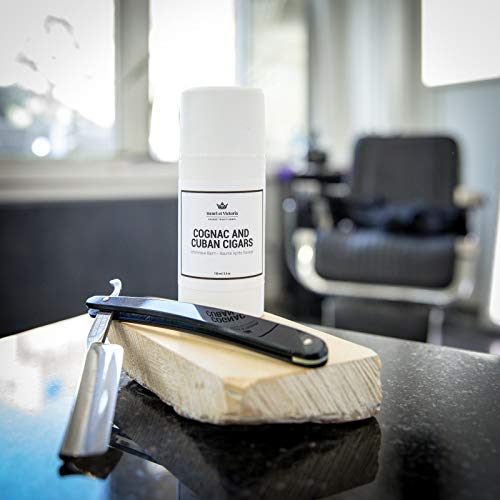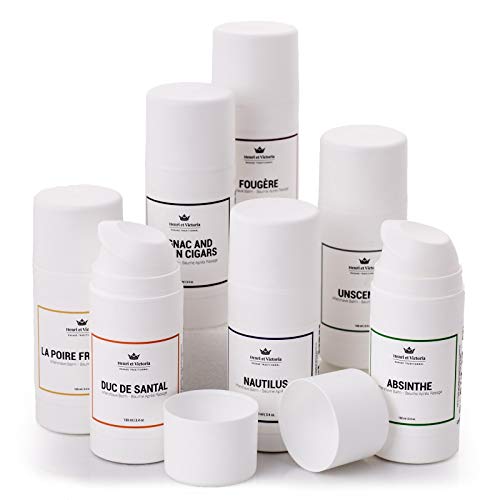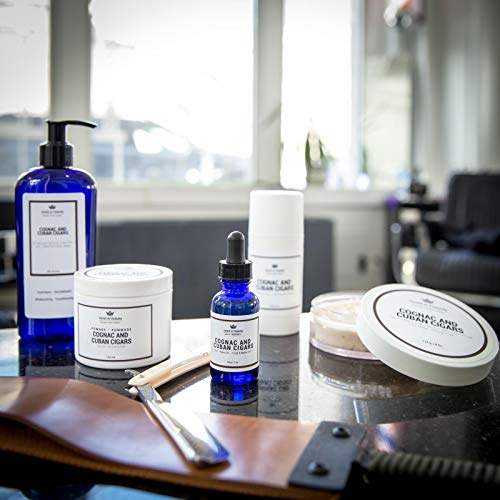 Go to Amazon

Read More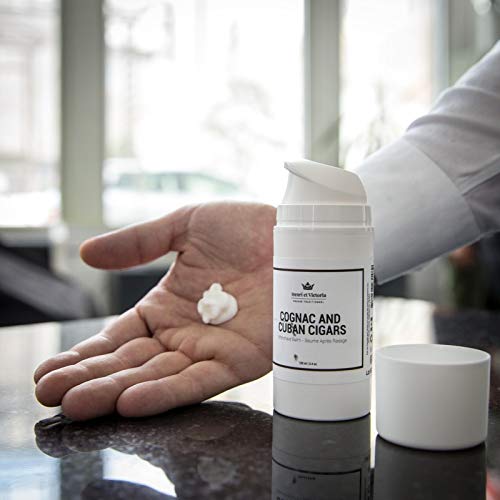 About the product
COGNAC AND CUBAN CIGARS SCENT - Our in-demand aftershave defines masculinity. It's rich aroma combines sweet cognac, coupled with an aromatic subtle cool smoky charm for a unique and manly fragrance.
MEN'S FRAGRANCE - a mix of cedarwood, fresh leather, zesty lemon, cognac, and spicy tobacco.
SUPERIOR HYDRATION | FOR SENSITIVE SKIN - made of Avocado oil, Rice Bran oil, and Coconut oil this super-hydrating aftershave cream will prevent your skin from feeling tight or dry, post-shave. The aftershave lotion is designed to leave a smooth, cool and calm sensation on your skin by reducing redness and razor burns.
LONG-LASTING EFFECT- the efficient ingredients in this balm contain minimum water and no alcohol for quick and safe absorption by the skin while releasing a pleasant gentle masculine scent
HANDCRAFTED IN CANADA BY SKILLED ARTISAN - made by human hands in small batches at Henri et Victoria's shop to ensure premium quality and maximum freshness.
What Our Customers Are Saying
Unique scent - very effective for softening skin after shaving
Love the scent - I can't say that it smells like cognac and cigars, but it is a unique smell that really is great. Despite the cost, you only need to use a tiny amount at a time, so I think it will last a long time. The only thing I don't like is that it is a pump rather than a squeeze tube. At this point it works fine, but I think when it gets closer to being empty, there will be a fair amount of product left in the bottle that will be impossible to get to short of cutting it open.
Love it!
This balm from Henri et Victoria is encredible! Excellent protection, paired with the matching shave soap. Goes on very smoothly and smells fantastic! Will absolutely be buying again but my only problem is that I like the scent of the cognac & cuban cigars so much but I also want to try all the other ones. Keep it up, Henri et Victoria! Good quality, Canadian made with natural engredients, good price. Can't go wrong!
Long lasting yet discreet scent combining cognac wooden barrel with a hint of perfumed exotic cigar
Excellent after shave balm. Less will go a long way. The skin is protected and the smell is discreet yet very old fashion. One smells like a gentleman and not like grandpa after using this. It is the long lasting scent of the distinguishing gent in an age of strong, obnoxious and fleeting perfumes.
Fantastic
Great scent and no left over grease feel. Love this stuff!!!
Great product
Love the fragrance nice overtones goes on well and really conditions my skin without the irritation I have gotten from other products.
Lightly smokey scented
Really nice after shave moisturiser/balm, lightly smokey scented. Wonderful product.
Questions?
Does this include free shipping?