New Year New You!
🍎
Organic Apple Cider Vinegar Gummies
🍎
Appetite Control
Antioxidant
Bloating Relief
Colon Cleanse
Detox
Metabolism Booster
Natural Energy
Weight Loss Management

BUY IT NOW FOR
$5 OFF BEFORE PRICE INCREASE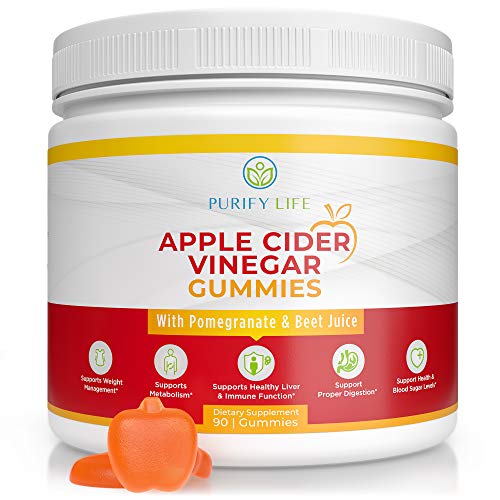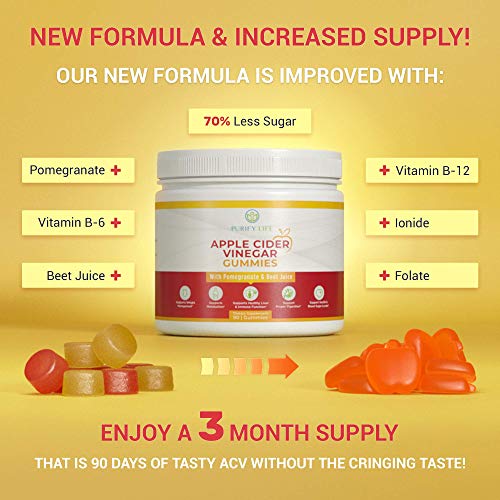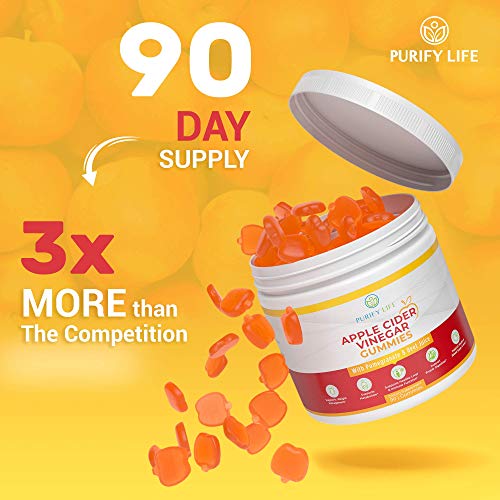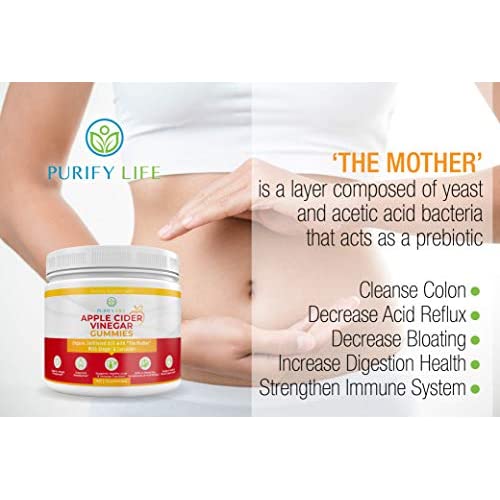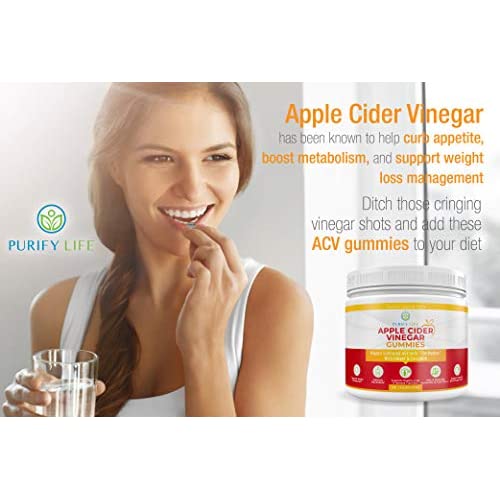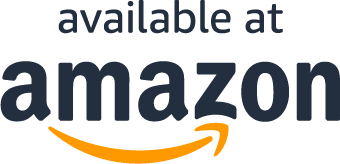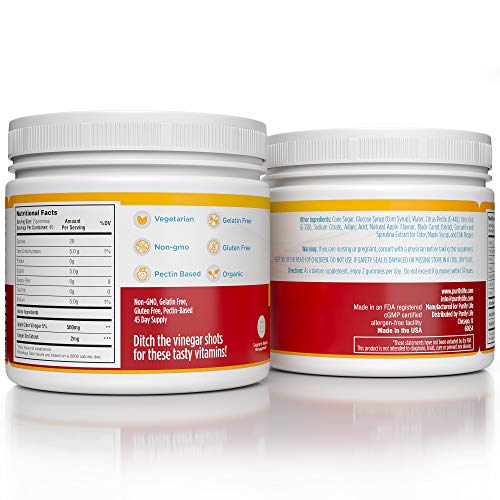 PurifyLife ACV Gummies Benefits
🍎50% MORE GUMMIES THAN LEADING BRANDS IN NEW JAR: There are 90 gummies in each IMPROVED WHITE JAR, which is 50% more than the leading brands, while still paying the SAME PRICE. We believe in investing in your health, so we are too!
🍎ORGANIC ACV WITH GINGER: Acv is unfiltered to maintain the health benefits with the mother, a layer composed of yeast and acetic acid bacteria as a prebiotic. Eat clean with our gelatin-free, pectin based, vegan, and non GMO ginger extract.
🍎BOOST METABOLISM AND CONTROL APPETITE: Supplement increases the acidity of your stomach, which helps your body create more pepsin, the enzyme that breaks down protein. ACV also helps relieve hunger, supporting weight loss management to help slim down
🍎LIVER DETOX AND CLEANSE FOR IMMUNITY: Whether bloating, anxious, or stressed, vinegar has been known to support digestive issues, boost immune system, and cleanse the liver. Detoxifying allows your skin to glow, mind to clear, and your body to create more natural energy.
🍎MADE IN USA/GMP REGISTERED FACILITY: Our apple cider vinegar gummies are produced in GMP certified facilities to ensure cleanliness and control of our products. The items have been diligently tested and quality checked to the highest standard
What Our Customers Are Saying
Much better than vinegar shots
I must admit that I was almost scared to try them. I have tried apple cider vinegar shots and I just couldn't keep it down. Even with all of the health benefits, it can't do anything for you if you can't injest it. I thought these might be slightly better so I gave them a chance. I'm glad I did because they aren't bad at all. It's not like eating a sugary sweet gummy bear, but it reminds me of the natural apple juice gummies that I made for my son when he was little. I already see a difference in my digestion and appetite control.
Tastes just like a gummy bear.
My husband and I both enjoy the benefits of apple cider vinegar but detest the taste. I like that these chewable ACV gummies still smell like apple cider vinegar so I know I am getting the real thing. However the taste is very mild I can't taste the ACV at all my husband says he kind of can. Definitely worth giving I try. I really enjoy mine.
Great alternative to vinegar shots
These are delicious, not that I'm aware of how these and the liquid shots work. I took the liquid for a while, but couldn't stand the taste of it. So when I saw these, I thought they would be worth a shot (no pun intended!). They taste amazing! They do have a lot of sugar, but I love that they are organic and free from artificial dyes and other nastiness. I can live with a little sugar versus artificial everything.
Helps me eat less
I got these because they were a little cheaper than goli. Someone gave me some goli and suggested I buy them so I got these instead... they taste pretty good. I eat 2 in the morning and then I forget about it. I realize later in the day that I haven't eaten as much as normal. Im not craving sugary food either (odd for me!). So I feel like they are helping me in those aspects. I will buy these again.
Apple Cider Vinegar Never Tasted So Good!
My sister-in-law told me that she was taking apple cider vinegar supplements and said how she was having the urge to chew the whole jar. i wanted to see what she was talking about and she was right! These chews are so addicting! I have to force myself to not consume more than 6 per day because they are like eating candy but without all the sugar. They are helping me with controlling my metabolism, acidity, blood sugar levels, and most important of all in this time of COVID-19, strengthening my immunity. These little gummies are packed with so much health power and are a pleasure to eat.
Stomach Acid Relief
The apple cider vinegar gummies helped my father's stomach acid. There is always pain relief when he eats two a day. The price was right.
Questions?
Does this include free shipping?