SUBOOS Gen 2 Ultimate LED Rechargeable Lantern and Power Bank
SUBOOS Gen 2 Ultimate LED Rechargeable Tent Lantern and 5200mAh Power Bank-Batteries and Clip Included
$19.97
Go to Amazon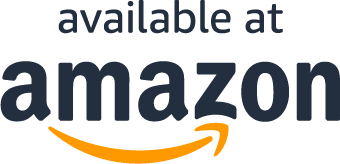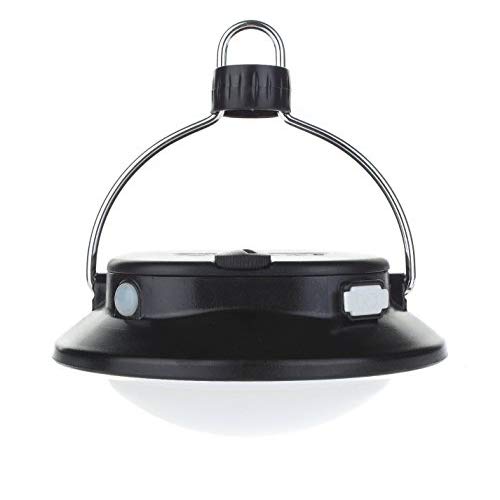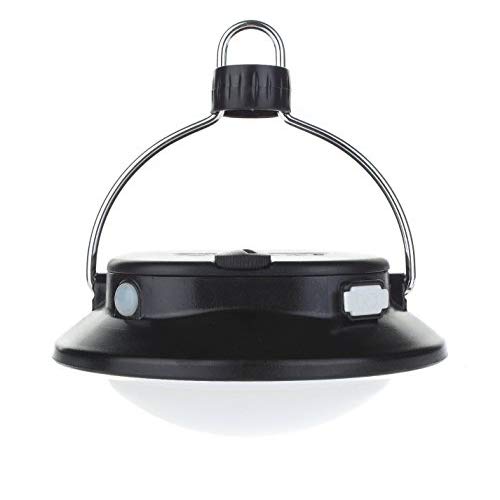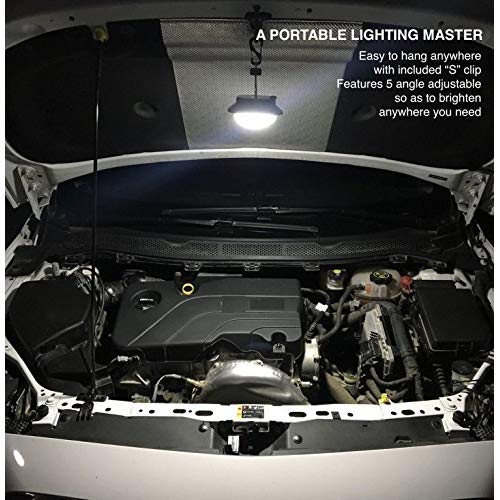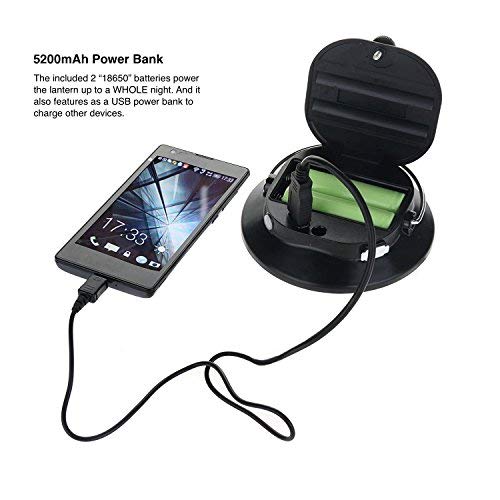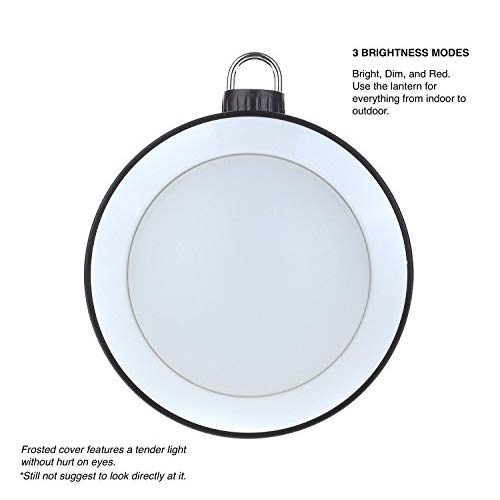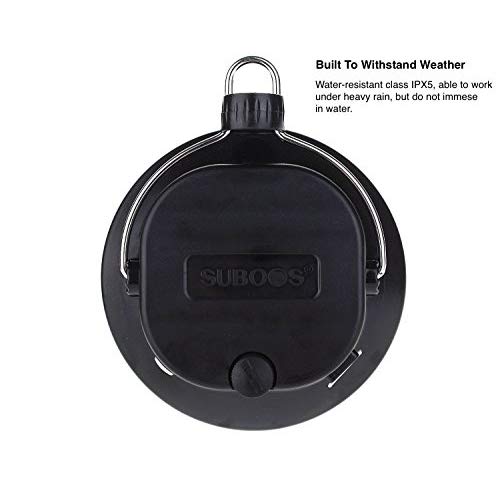 Go to Amazon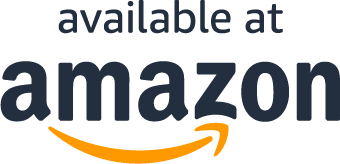 Read More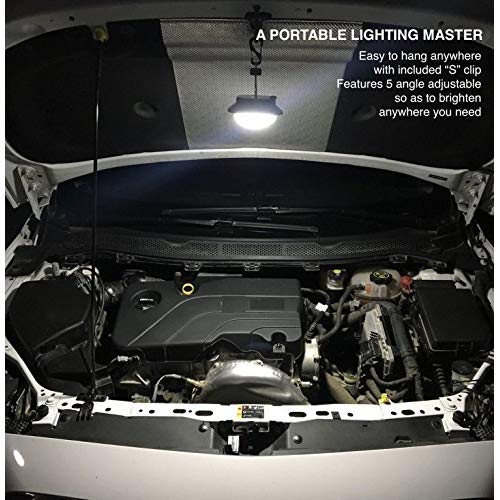 About the product
SUPER BRIGHT - The Gen 2 LED Tent Light applies SMD LEDs, which delivers maximum 280 lumens with light radius of 65FT. Thanks to her special frosted finishing on light cover, the light is so tender and sexy.

FACE TO YOU - The metal hooker can be fixed with 5 angles. So, no more headache of moving her around, just ask her face to you.
3 WORK MODEs - Super bright, Bright, and Red - Simply push the transparent front button to switch from super bright to dim, and red. The transparent button is also an indicator of battery level, red for low power, blue for normal.
FLEXIBLE BATTERY OPTION - Only 1 battery left? No worry, you have already got the power to turn her on. And of course, 2 full batteries would achieve peak brightness, and last even longer.
WHAT YOU GET: 1 unit of SUBOOS Gen 2 tent light, 2 units of 2600mAh lithium batteries(installed),1 unit of "S" hanging clip, 1 User Manual.
What Our Customers Are Saying
Amazing versitility and value!
I purchased this on sale for $20 and it has surprised me every moment since it's arrival. The primary difference between this and the Gen 1 product is the introduction of the rechargeable system. It uses 2 18650 lithium-ion batteries (included are 2 protected Ultrafire branded and "4200mAH" labeled units). I have not measured the actual capacity of the included batteries but they held up to intense usage and lasted the duration of a 3 day camping trip without needing a recharge. The light is bright and has excellent even coverage, matching or exceeding my 260 lumen rated flashlight while covering more than 4x the area. Not quite as bright as my 1000 lumen Nitecore MH12 with diffuser but at less than 1/3 the cost and with significantly longer operating times on the highest setting, it is a true performer and represents a tremendous value.I've rarely owned products with the level of versatility of the SUBOOS Camping Light. The light will work with either 1 or 2 batteries installed. Two batteries will give you longer run times and you don't lose any performance with a single battery. When using a single battery, it can be inserted in either slot for fool proof installation. The light includes a micro USB jack and cable to allow charging of the batteries from a USB source. I was able to charge it via a laptop USB port, a 10 watt wall USB charger, and even a 20 watt solar panel with USB output. The convenience of not having to carry a additional 18650 charger was nice and I could also use it as a charger for my other 18650 devices in a pinch. It has a useful blue indicator light that flashes when it is charging and turns off when completed. When you open the water-resistant battery cover that is fastened by a secure plastic thumbscrew, you'll find a USB port that can be used for charging other USB devices. I recommend using this powerbank function with 2 batteries installed for best results. I was able to charge an iPhone with no issues using a standard Apple iPhone charge cable.Pros:- Bright LED light with high / low / red-light settings- 2 Ultrafire "4200mAH" labeled 18650 lithium-ion batteries included- Micro USB charge cable included- USB 18650 battery charger function using the internal battery slots- USB powerbank function using included batteries and interior USB charging port- Included S-carabiner and notched multi-position locking handle allows various mounting / hanging / positioning options- Water resistant seals protect battery compartment and micro USB port- Quality construction and yet light enough to hang easily from a tension line with both batteries installedCons:- Included S-carabiner is made from lightweight plastic so don't expect to use it for anything other than hanging the light (still hardly a con)- It's no longer on sale and I should have ordered 2Even at the current $25 price I feel this is a great value. Highly recommended!
Tiny but mighty! Great lamp!!!
This little lamp is tiny but mighty! I was looking for a lamp that I could clip on for my attic since there is no light up there. I was also looking for something I could recharge so I wouldn't have to constantly be buying batteries and as a side bebefit I can use it as part of my "hurricane survival kit" because let's face it in south Florida you meeed to have one!So, I was a little shocked I did think it was going to be a bigger lamp (thinking bigger =more light) but to my surprise it so bright you don't really need it bigger at all! It provides bight with light, a dimmer setting and a red light to keep away the bugs (also great for hurricane).It comes already charged and since it's for my attick it won't get used much so it will be hard to gauge the battery life.Also it has a usb charging connection which I believe will give you one full charge for your smart phone.If you find my review helpful please click on the helpful button 👇😁 thanks!
Great for Vendor booth lighting!
I have a 10 x 10 vendor booth and do some events at night need quick and affordable light purchased three of these little things and was amazed by how bright they are. Perfect, portable and recharable.
Freaking awesome!!!!!
This light is awesome. I'll admit, I like to collect battery powered led lights. I bought this for a tent light. I'm completely amazed at how bright it is. I'm not crazy about the fact you have to take the battery cover off to charge a phone but who cares. It's incredibly bright. The picture is the light attached to my ceiling fan on my patio - and it lights up my whole 15x25' patio better than the ceiling fan light kit. It's very lightweight too - so perfect for a tent. I would definitely buy more of these to use around the house, etc. The only thing I would change besides the battery cover thing is have the power switch flash when off. Mostly for the fact that when it's dark, it's hard to find the switch... But that's just me wishing. Overall I would say this thing is far more than 280 lumens. I have 3 LED candelabra bulbs in my patio ceiling fan at 200 lm each and this thing blows that away. Very very happy!!!!!!!
Bright, well made - very pleased.
Update Jan 2017: The light is still fantastic, but as mentioned below, its harsh blue light is annoying. To warm up the light I sprayed a very thin coat of Krylon Sea Glass Amber Enamel semi- translucent Spray Paint on the lens.It's not as bright, but the color temperature of the light is much more pleasing.This light is well made, bright and has the option to replace and upgrade the batteries for better performance.Beware of using 18650 batteries rated at above 3600mAh. These are often unsafe and bogus unprotected cells.Olight, Nitecore, Panasonic and LG make good cells are a good choice.The color temperature output is about 6700° Kelvin so it's a bit blue and harsh. I may add a warming filter to make the output more pleasing to the eye.
So impressed we bought another
Bought a Suboos light to try out in our small camper. The onboard LED lights are very bright, but don't reach some areas well. Using this to fill in the gaps and have some less powerful light prior to bed time. This light works brilliantly. The max brightness fits our needs well and the dimmer setting is great just before bed. We have used it twice for 3 nights for about 3 hours each night without having to recharge. The only real criticism we have is a separate power switch would be nice. We like the concept of the red light for night photography and stargazing, but you have to cycle through the white light settings to get there, which totally defeats the purpose of the red light. That said, we liked the light enough to add a second one to our camper. We have not used the feature to recharge other devices and really don't plan too, although it's nice to have that option. As a light, it's great; as a red light, it's meh; as a charger, who knows. In any case we highly recommend them.
Questions?
Does this include free shipping?