Make Measuring & Marking Super Fast & Easy!
5-in-1 Sliding Gauge Measuring Sewing Tool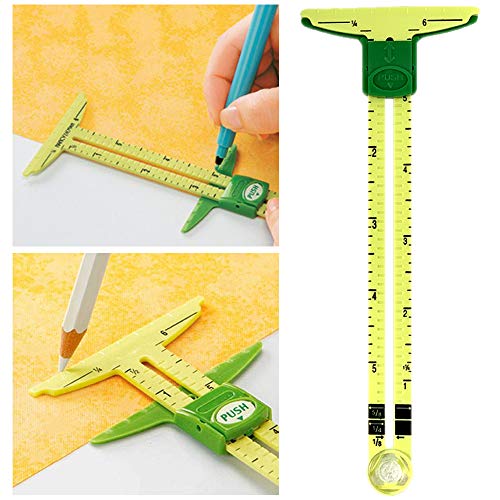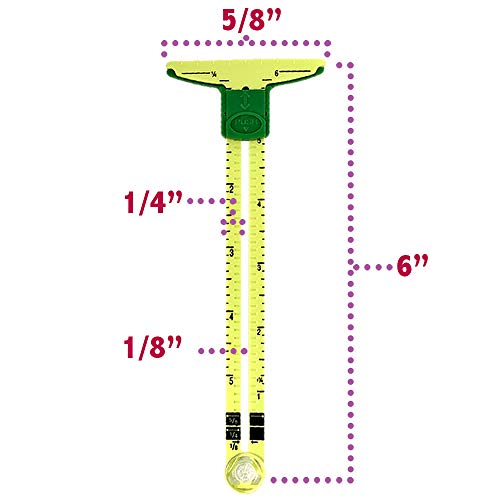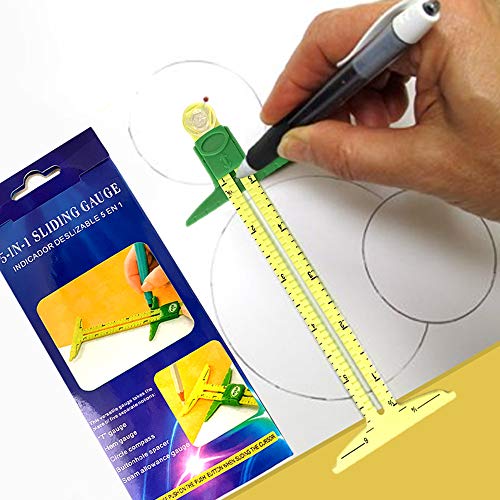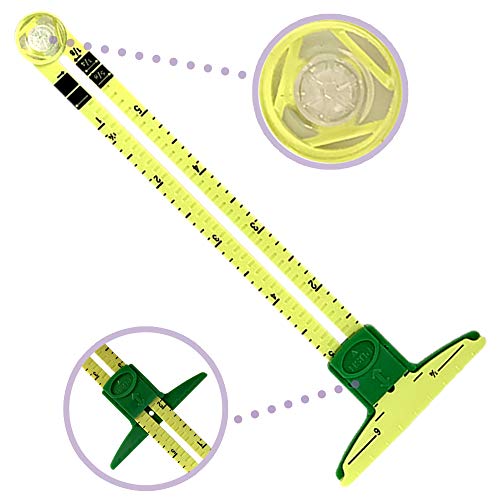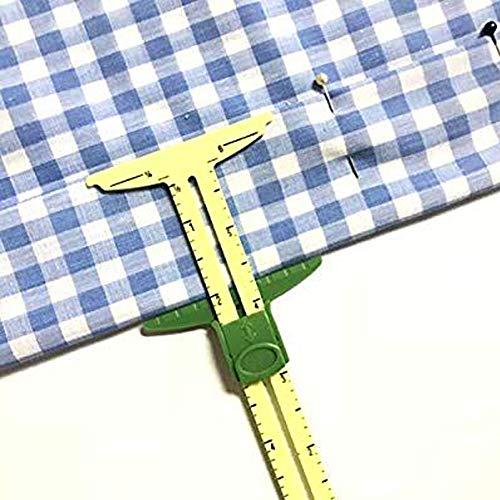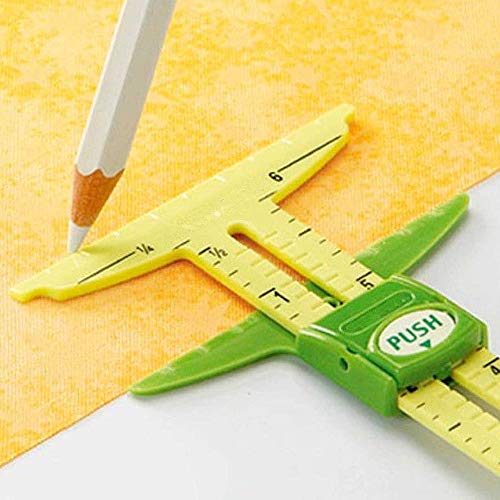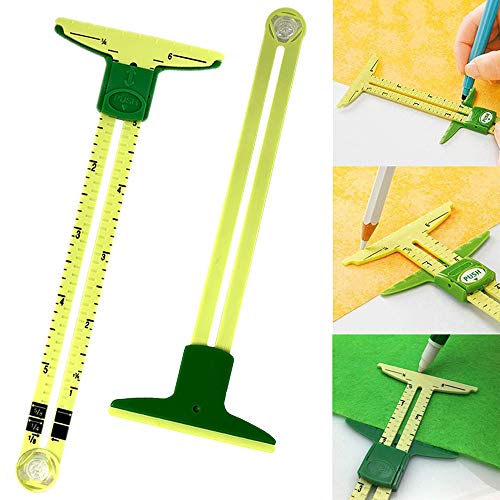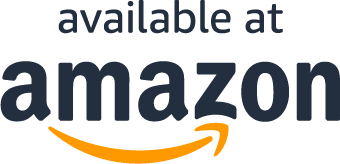 About the product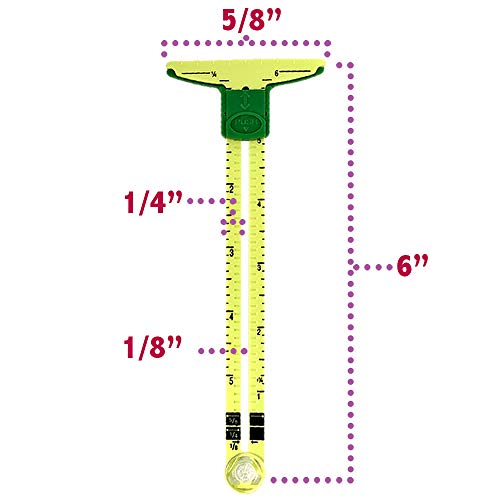 THROW OUT YOUR OTHER NOTIONS, you don't need them anymore: "T" gauge, Hem gauge, Circle compass, Buttonhole spacer, Seam allowance gauge. This seam guage does all their jobs better by itself!
GET STRAIGHT & EVEN HEM MEASUREMENTS every time, much more easily than having to move and realign a ruler every time. Easy-to-read black numbers on light green 6" long gauge.
MAKES MARKING SUPER EASY for button holes; seam allowances; hems; circles; right angles with all the common sewing measurements built into this versatile tool!
HIGH QUALITY MATERIALS so it won't be flimsy or lose it's shape and the stopper is very smooth and locks into place firmly so you won't lose your measurements.
RISK-FREE GUARANTEE ensures that you can return the Sew Happy 5-in-1 Sliding Gauge for any reason, WITHIN 30 DAYS of your purchase date.
Questions?
Does this include free shipping?