Decorative Matte Black
Candle Holders
❤️ Lovely Romantic Candle Light
❤️ Simple and Elegant
❤️ Versatile and Timeless
❤️ High Quality Craft
❤️ Instant Charm and Style to Any Home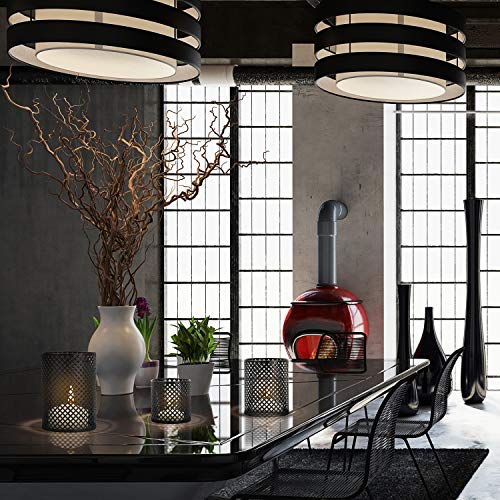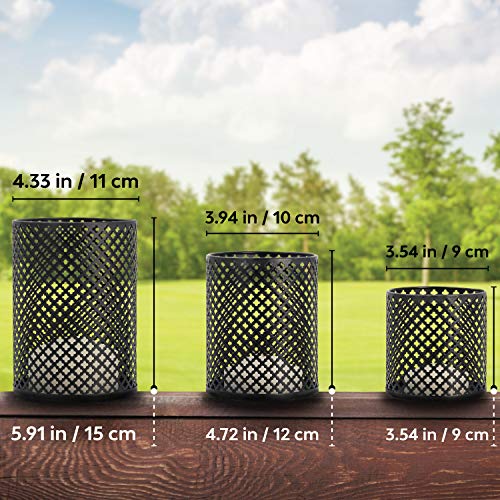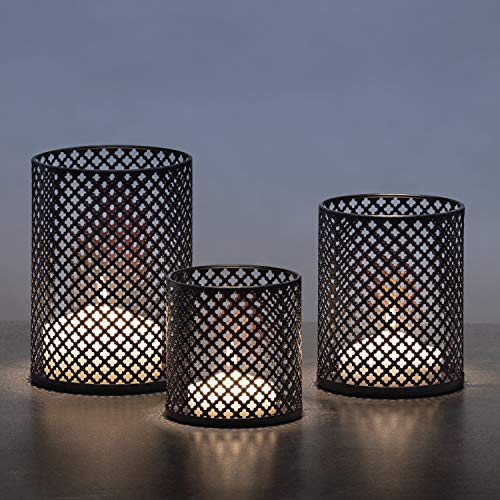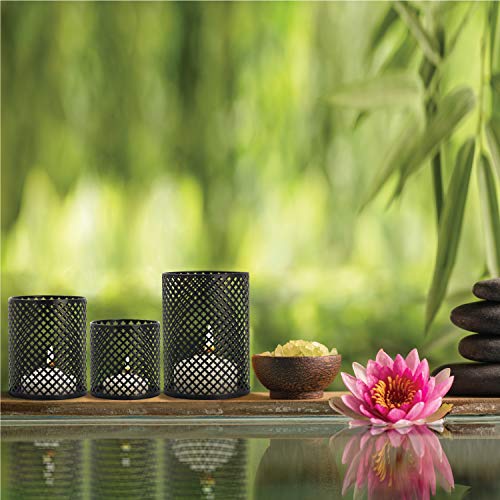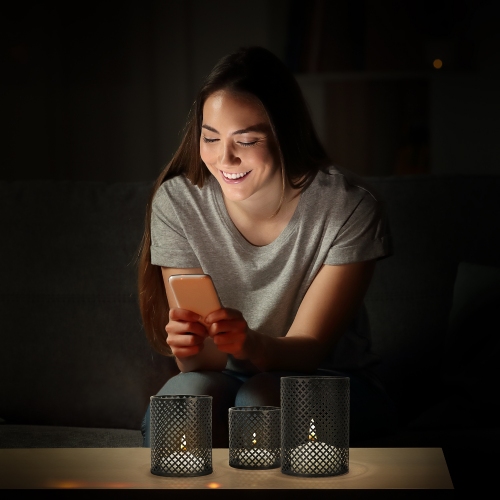 Go to Amazon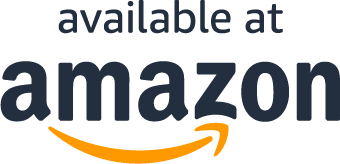 About the product
TOUCH OF BEAUTY: Designed with elegance and simplicity in mind. The contemporary matte black finish adds instant charm and modern vintage style to any home.
HIGH QUALITY: Crafted out of high quality iron. Good strength, rust resistance, and light weight. The pattern is seamlessly aligned, creating a smooth all-around finish.
FEATURES: Each set comes with 3 candle holders and a complementary set of 3 votive candles. The candles are crafted with internal burning. The set is packaged with the utmost care for safe transportation.
MANY USE: Ideal for home decor, special occasions, spa, holiday gifts, aromatherapy and meditation.
What Our Customers Are Saying
Lovely candlelight
Love the way the light glows from these holders. Almost Moroccan feel to the design, yet simple and modern. Very well made and seamless. Used in trio, but would be nice individually as well. Great purchase!
Versatile and timeless set.
I love this candle set I ordered! For the price, they are so decorative and versatile at the same time. The candles that came with them turn them into a elegant mantle piece or table top center piece. Then my teenager comes along and asks if she can have them for desk organizers!I also love that they look like they are going to be very heavy and I was surprisingly pleased at the light weight.A truly timeless set.
Gorgeous candle holders!
This product was delivered quickly! The candle holders are gorgeous and I love the way the light from the candles flicker through the candle holder! The simple but elegant design allows the candles to add a beauty to almost any room!
Simple but elegant
These candleholders can be used in a variety of decorative spaces. In a simple space or more elegant space, the light shines through nicely. They were delivered quickly and are great quality!
Great value
Love these, they are perfect for anywhere and create a cool shadow with the light of the candle coming through. We bought separate LED candles but they come with really candles as well.
Classy candle holders
These decorative black candle holders are well designed and classy. I look forward to using theM to add a stylish touch to my home.I think they would also be nice containers to hold small items in, especially office supplies!
Questions?
Does this include free shipping?