100% Natural Clay Mask that WORKS amazing for the softest, balanced skin
WITHOUT nasty chemicals!
Clay Face Mask Assortment
Makes 25+ masks

Includes 4 Types of Clay: Bentonite, Rhassoul, Kaolin & French Green Clay
BONUS: Facial Mask Brush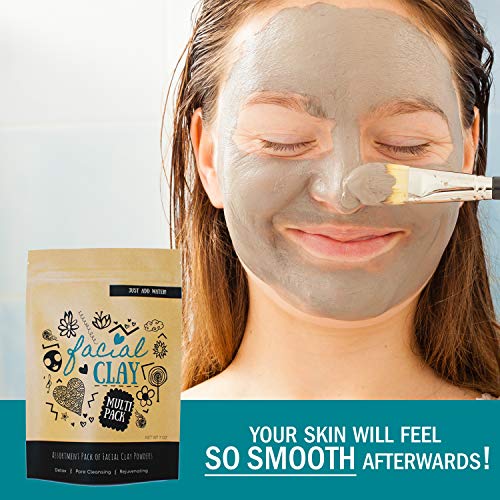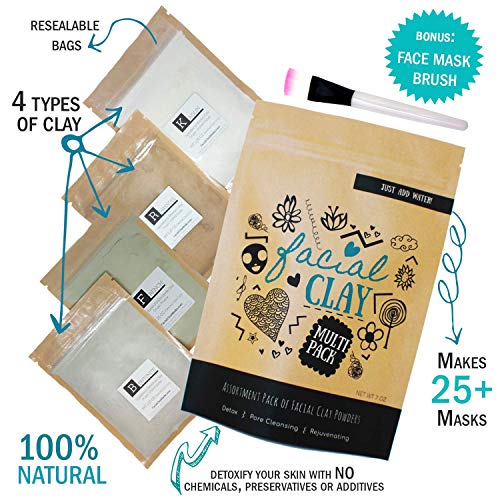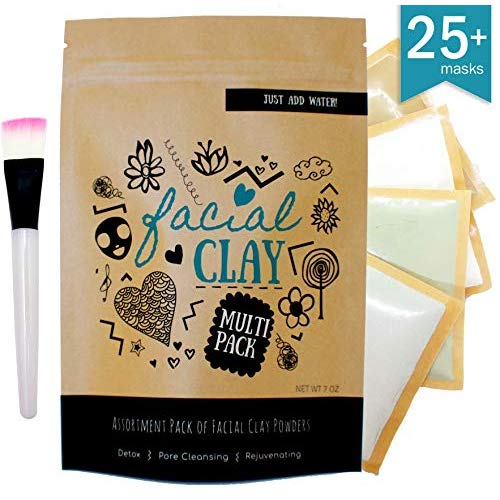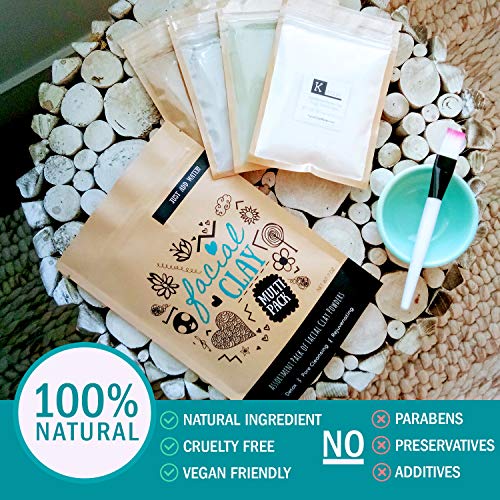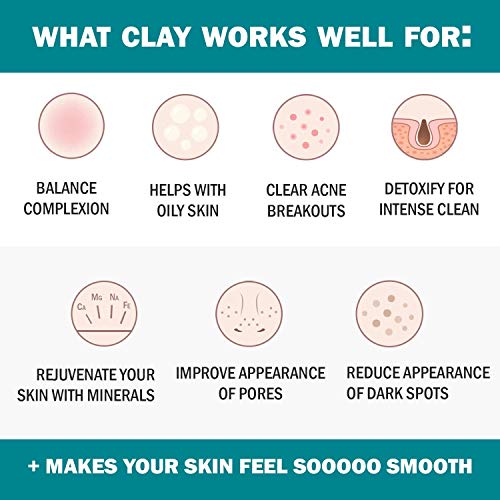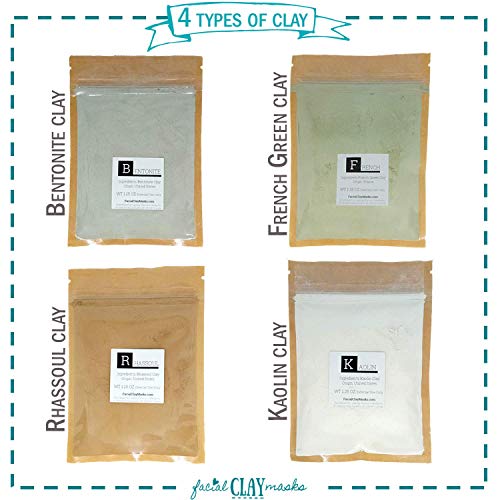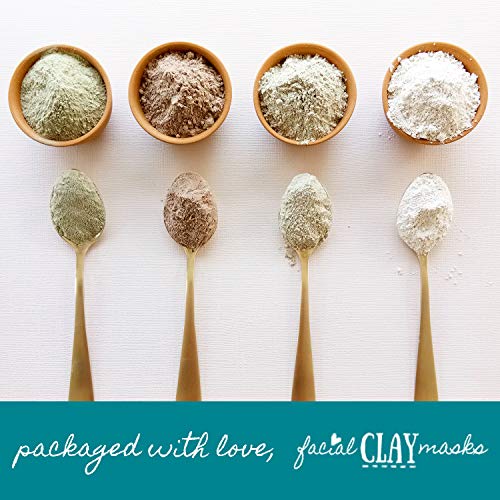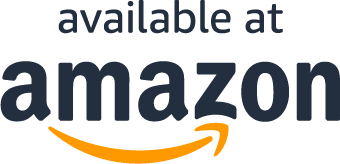 WARNING: your skin will feel AMAZING!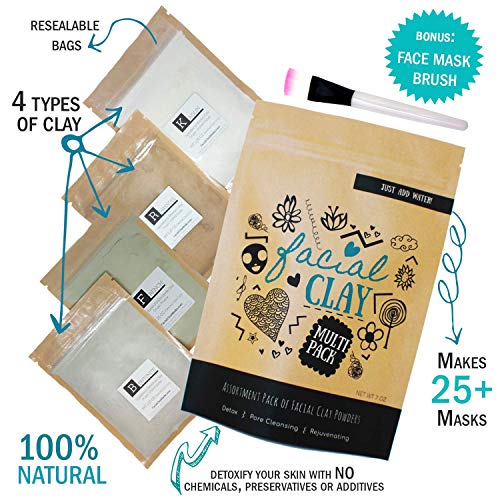 Simply add water and make up to 25 face masks! GREAT GIFT OR PARTY IDEA! **Bonus: Includes Face Mask Brush**

Includes 4 leading types of clay, (1.75 oz each, Net Wt 7 oz):


BENTONITE CLAY (Indian Healing Clay). The strongest, acne fighting mask. When mixed with liquid, Bentonite Clay produces an "electric charge" which absorbs toxins, chemical & bacteria + creates a "pulsing" sensation. Very effective detox and deep pore cleanse!


RHASSOUL CLAY (red clay). Smooth, "mousey" clay that is useful on oily, sensitive or tired skin. With continued use, helps to control ongoing sebum production. Aka oily skin. Contains a high level of minerals, use this clay as face masks OR as a hair mask.


FRENCH GREEN CLAY (green clay). Absorbs toxins trapped in your skin, leaving your skin feeling cleansed, silky smooth and tightened while reducing the appearance of pores.


KAOLIN CLAY (white clay). Acts as a gentle cleanse and exfoliation, Kaolin clay absorbs excess oils for oily skin and absorbs impurities. Best clay mask for sensitive skin. Use daily as a gentle exfoliating pre-cleanser.
CLAY FACE MASKS ARE GREAT FOR:
Fighting acne and blemishes, best face mask for Acne!
Reducing the appearance of acne Scars
Skin elasticity
Oily skin and ongoing sebum production
Shrink the appearance of pores
Improve and balance overall complexion
Detoxify your skin
Deeply cleanse your skin, makes your skin feel so smooth!
Promote blood circulation
What Our Customers Are Saying
BEST quality clays! Variety pack is perfect!
These facial clays are amazing!! I have struggled with acne and problematic skin for many years and have always been cautious about what I put on my skin. These were recommended to me by a good friend of mine who had similar skin issues, and I am so glad I listened and tried these clays!

First off, these clays are ALL NATURAL and so much better for you than all of the chemical-laden ones in the stores. Be careful what you put on your body- it will be absorbed into your pores! All natural is the only way to go, which is why I loved the idea of this product.

They came quick in the mail, and were exactly as described. There is even a little 'instructions' card inside which tells you all about each clay and what it does. BIG BONUS points for the cute little application brush that comes with it! I also love that this is a variety pack because it is so hard to know which mask to try for your skin type, or what your skin needs that day/week.

This pack was exactly what I needed. Each clay has it's own purpose and accomplishes a variety of things. The bentonite clay is even suggested to mix with apple cider vinegar, which I love because it gives a tingly and energizing feeling! My skin feels great after using these masks, and overall feels so much more healthy and clean than before I started using them. After trying so many products over the years, I am SO glad to have found this clay variety pack. This is now and ESSENTIAL part of my skincare routine! I am so grateful for my friend who recommended them and the creator of this pack. HIGHLY RECOMMEND
Perfect for a Spa Party
I bought this product specifically to use for a spa party I was hosting and for that purpose, it was perfect. I chose this product because there was enough product to cover the amount of people that were coming and to give them choice. I would buy again to try out the different types of clay for myself. I used the bentonite clay mixed with activated charcoal and gelatin to make a blackhead removing mask and for that purpose, it worked like a charm. The provided applicator was adequate, although it does has a metal crimp that holds the bristles so you can't use it to mix the clay and water. If metal comes into contact with the clay, it makes it less effective and that warning is printed on the packaging of this product. I'm not sure about the suggested recipe of two parts water to one part clay. I found that ratio to be extremely thin and I added more clay until the mixture looked thick enough to apply without dripping. If you used the suggested recipe by the manufacturer, you would get far more than twenty masks out of this product. Overall, a product I would not hesitate in buying again.
It was a great hit!
I bought these for my facials and movie night in with some girlfriends for my birthday and it was a great hit! We got to try all different types! It was a lot of fun and your skin feels great right after!
Great gift for my girlfriend.
The packaging looks great and looks like the photo. I got it as a gift for my girlfriend but we did the masks together. It was actually pretty fun and after using the French green clay my skin does feel smoother :)
Vendor was amazing with the contact these are wonderful products anyone would be happy with
Purchased 2 of these for my daughter and my wife as a Christmas stocking stuffers...they both absolutely love it… I Highly recommend this vendor and this product
Great value for the assortment
Bought for my teenage daughter and she loved the assortment
Questions?
Why are you running this promotion?
How can I use my coupon on Amazon?
Does this include free shipping?