An Exclusive Offer For You
Sanabul Essential 7 oz MMA Hybrid Sparring Gloves
$9.74
Send to Messenger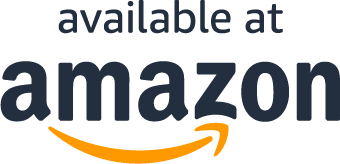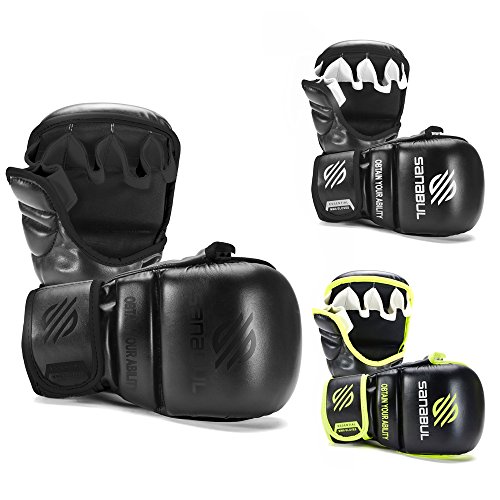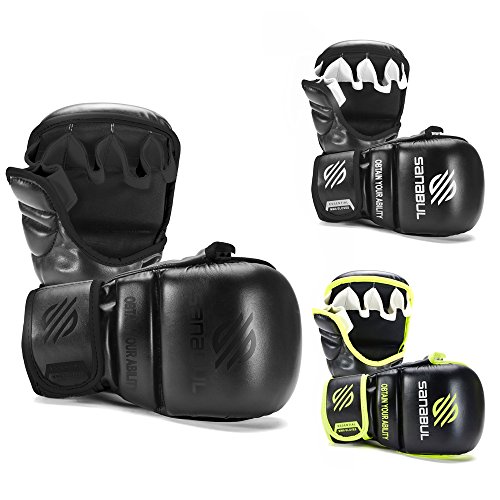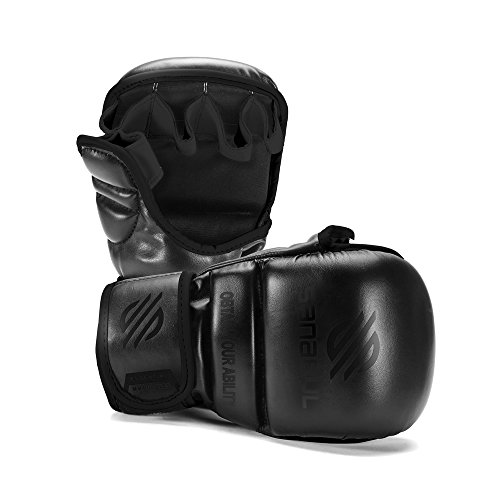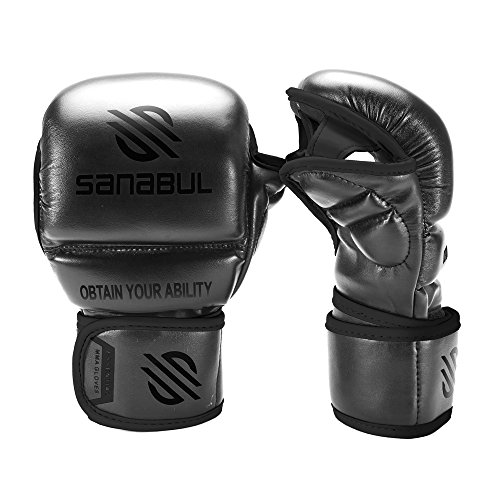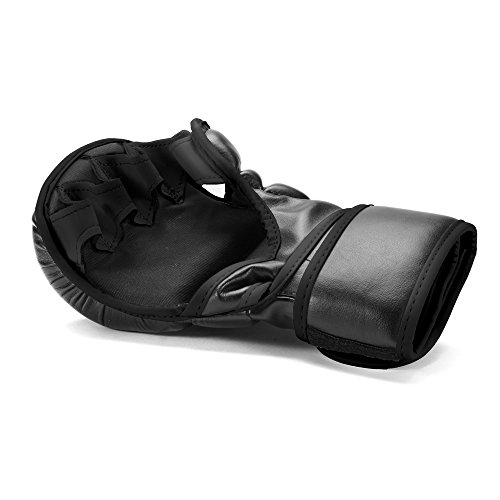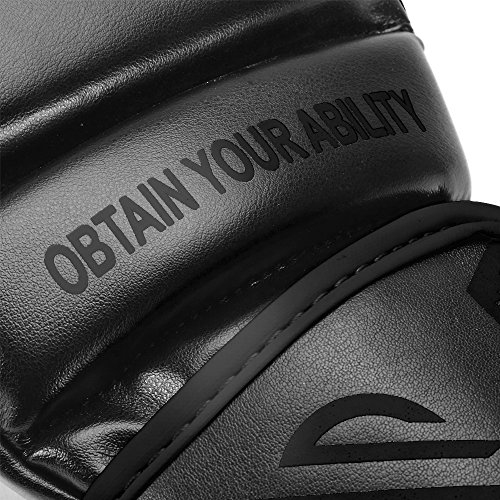 Send to Messenger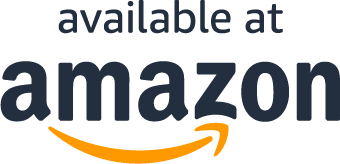 Read More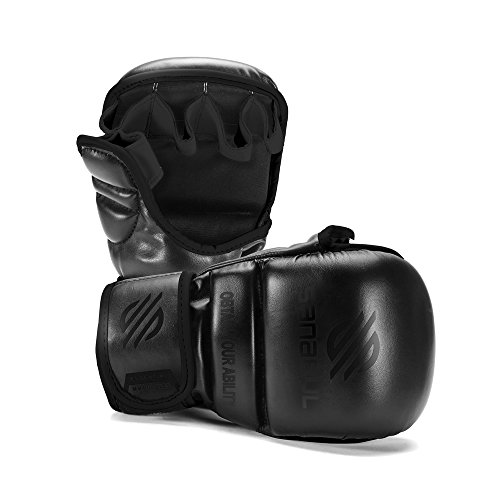 About the product
Just What You Need: Our Essential Series is for athletes would need professional gear that will be with them day in and day out at the gym, at the best possible value. We challenge our Team Sanabul athletes, like UFC Champion Michael Bisping, to put our gear through their toughest training sessions. We know it'll hold up for you, because it holds up for them
For the Complete Fighter: Our 7oz. hybrid sparring gloves are fitted to protect your hands when striking, while giving you modest dexterity during grappling. No swapping out gloves, no slowing you down
Designed to Endure: We want Sanabul gear to be a staple of your gym bag. So we make equipment that lasts. Performance Engineered Leather construction means durable material that's easier to clean and maintain
Not Going Anywhere: You don't need finicky gloves. Our innovative hook and loop closure system makes our gloves an extension of your hands. Locked in place for the whole session
Please Note: These gloves are intended for MMA sparring training, we do not recommend using these gloves for PUNCHING BAGS. Hitting a punching bag with these gloves can hurt your hands or irritate the webbing on finger. Some customers have used them for cardio kickboxing, krav maga or punch mitt training but you have to be experienced and very careful
What Our Customers Are Saying
How MMA gloves should be
I put them out right out of the package and did some ring sparring, 3 things really stood out to me.The first thing I noticed was how much the gloves helped me avoid my fingers contacting my opponents face. The gloves naturally curl the fingers in towards the palm. Whereas my opponents traditional gloves pointed the fingers straight out, resulting in occasionally near eye poking me.2nd, the padding is where it should be, on the knuckles and fingers. I feel like the other style gloves equally distributes the padding across the hand, but I'm not backhanding my opponent, so that seems like a poor design imo. These gloves noticeably improved padding made sparring with these almost equal to my boxing gloves.The wrist wraps are great too, going around multiple times. This, coupled with the way the fingers are so padded and snug to my hands, meant I didn't need to wear a wrist wrap at all to feel completely protected. I wish my boxing gloves had a wrist strap like these grappling gloves.
Good gloves for price!
I really like these gloves. They are good enough to hit a heavy bag hard! And I love that it's still open handed. I will probably buy more for use with kickboxing fitness class that I instruct. Only reason I didn't give 5 stars is because my pair have what looks like some paint splatter on the edge. It doesn't affect functionality, so I don't feel like going through the hassle of returning them but it's a bummer for a new pair of gloves :( As for size I have really small girl hands, and I got the small. The pinky hole is a bit of a stretch for me, but with wraps on it wasn't too big of a deal.Update: Sanabul offered to discount my gloves because I got one with a cosmetic defect. They have great customer service!
My Go-To Sparring Gloves
I picked these up to use while training sparring/striking in my MMA class. I'm 5'9" 165lbs with normal sized hands and the S/M fit well.Pros:- I feel much more capable while striking with these than without- Great wrist support (I had wrist surgery and really appreciate that)- Comfortable out of the box- Amazing shock absorption while striking- I can use my handwraps underneath- They look as good as they performCons:- The leather/foam may require a few sessions to really mold to you hands/fingers (not really a con, just keep it in mind)I bought a pair of these and the "Sanabul Essential MMA Grappling Gloves ." Initially planned I on returning one of them, but I like them both so much I'm going to keep them and just alternate depending on what I'm focusing on that day. They are both great gloves and you can't go wrong with either... or one of each. The two pairs together cost less than my last single pair from a different company.
I can say that I'm extremely happy with the product for the price I paid
I've had my Sanabul gloves for approximately 6 months now. I can say that I'm extremely happy with the product for the price I paid. I used to train Muay Thai and MMA daily; however, I work in law enforcement now and can no longer train and fight the way I used to. Lucky for me, there are some co-workers who enjoy the same sport and now train as part of a hobby and to better ourselves if we things go south while walking the beat. I use my Sanabul gloves every Saturday to spar with my co-workers and here are some minor details I've experienced with the gloves.The first think I noticed was the finger wraps will tend to irritate the inside of the webbing of your fingers when you first use them. After several uses, the fabric was more broken in and now I don't feel the irritation.If you use these as bag gloves, I might recommend a better glove. Doing about an hour on the bag, the skin BETWEEN my first two knuckles started to develop a rash (rubbing the wrong way) and it started to sting; however, these gloves are great for sparing since the contact less frequent. May be different for someone using hand wraps under the gloves (probably wouldn't recommend it with these gloves.The super thin layer of fabric on the rim of the glove where the padding meets the under layered fabric started to deteriorate. This wasn't an issue because the integrity of the glove is still strong.The velcro writs wrap is excellent. It feels like it wraps around your wrist well if you don't use hand wraps.Over all I'm extremely satisfied with the product for the amount I paid. I would have given it 4 stars but felt it deserved 5 because you can't beat the price.
Questions?
Why are you running this promotion?
How can I use my coupon on Amazon?
Does this include free shipping?