Our Offer for you - Claim in Facebook Messenger!
120 Organic Ashwagandha Capsules with Black Pepper | 4 Months Supply Easy Swallow | Soil Association Vegan Society Certified PLUS 10 Day Detox eBook worth £14.99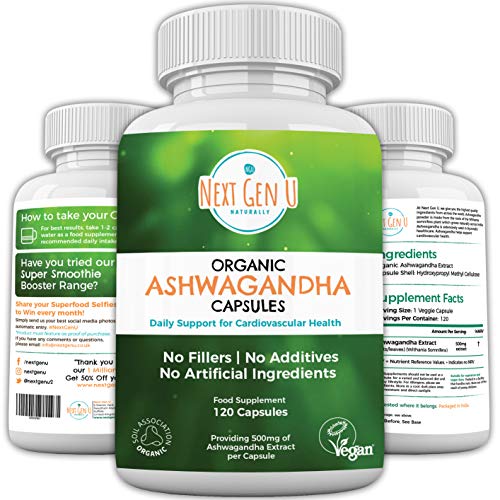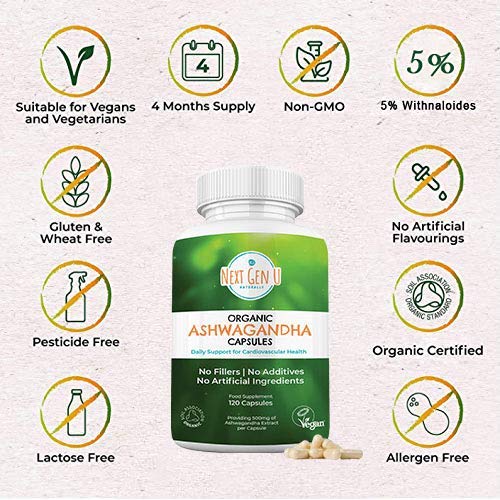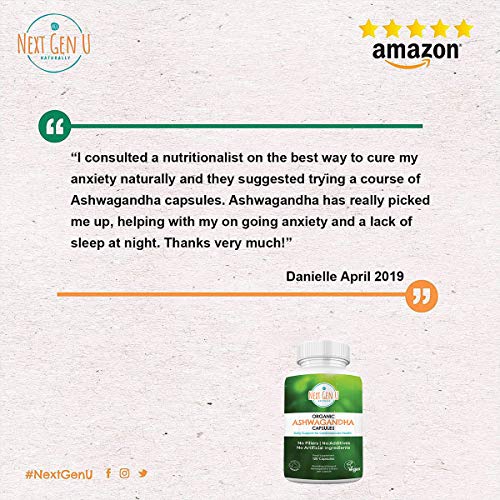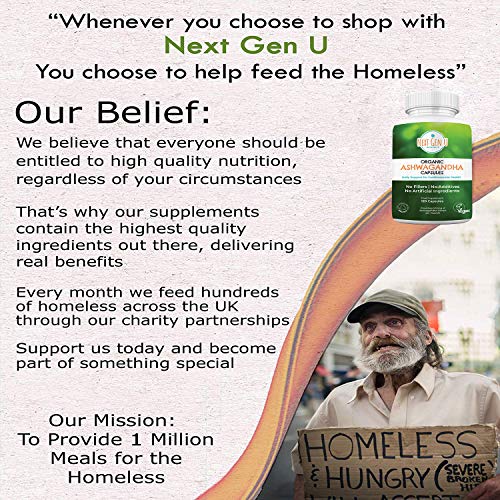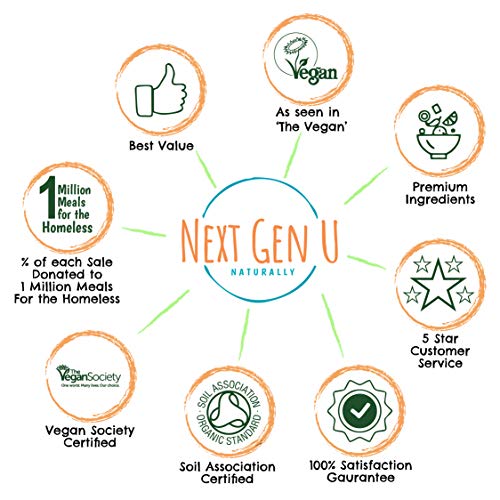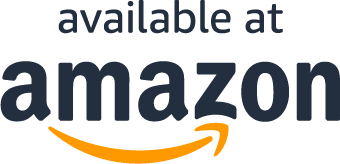 About the product
✔ 100% ORGANIC ASHWAGANDHA WITH BLACK PEPPER: Ashwagandha is an incredible adaptogenic herb traditionally found in the Indian Practice of Ayurvedic diets, a powerful mind-body health system. Ashwangandha supplements tablets will aid in your relaxation and vitality .
✔ ALL VEGAN CAPSULES: Our high strength Ashwagandha India Ginseng capsules are 100% vegan and vegetarian friendly. Our capsules are also free from any nasty, artificial ingredients, preservatives and allergens such as egg, milk, lactose, soya, gluten, wheat and peanuts.
✔ TRUST VEGAN SOCIETY AND SOIL ASSOCIATION: Our Ashwaghanda is Organic, Vegan, Gluten Free, Dairy Free, 100 percent Natural, No fillers, No bulking agents, No artificial ingredients, Non GMO; We only give you Pure Plant Based Power because you deserve the best food; Ashwanghanda is made from the extract of the root and leaf of the Ashwaganda herb Plant
✔ HIGH STRENGTH 5% Withanolides - Our 500 mg Ashwagandha Capsule Herbs contains 5% Withanolides making it an incredibly potent herbal remedy . Our Ashwagandha can help balance and improve the running of your body based on the potency of the herbs within the capsule. We add Black Pepper to our Ashwagandha capsules to aid the absorption of the herb into your body.
✔ SATISFACTION GUARANTEE - Our Organic Ashwagandha Capsules are backed by the Soil Association and Vegan Society; We know our products are great quality but if you don't agree, we offer a UK manufacturer 30 day hassle free money back guarantee.
What Our Customers Are Saying
I have had an immedrimprovement.
I have fibromyalgia along with chronic fatigue and immediately took one capsule twice a day, on the third day I felt somewhat better and was able to walk my dogs more comfortably. I still get the pains and the other symptoms but the underlying feeling is of feeling better and that is continuing. Taking it long term should be interesting. Also I have stopped taking three other supplements as the Ashwaganda covers what they do so it is cheaper on my purse.
Can notice a difference!!
Introduced Ashwaganda to my diet after reading about it's beneficial properties, for me I had been trying to balance peri-menopause mood imbalances. Since using Aswaganda have felt much calmer, less 'panicky,' and far more energised.
Best Ashwagandha Organic Capsules I've tried
I consulted a nutritionalist on the best way to cure my anxiety naturally and they suggested trying a course of Ashwagandha capsules. Ashwagandha has really picked me up, helping with my on going anxiety and a lack of sleep at night. Thanks very much!
These products really do work!
NextGenU products really work! I've been taking their Organic Super Greens for some months now and feel a really energy boost from it! When they released the Ashwagandha Tablets, I jumped straight in to see what difference they would make and I can say, they really do work! I'm feeling mentally stronger every day since I've been taking them. I am highly sensitive to chemicals in supplements and have to stop taking many because of reactions to additives in products. However, I've found that with Next Gen U products, I have no bad reactions at all.
Awesome Ashwagandha supplement
I was feeling down and lacking energy during my exam period at university. I started taking NGU Organic Ashwagandha tablets, paired with NGU Super Greens powder and feel fantastic! I wake up every morning ready to smash the day and the combination really picked me up!
Anxiety... kick it!
Anxiety is something everyone should talk about. For me these absolutely made a difference. Hence the review. Anti anxiety 100% try these out.
Questions?
Why are you running this promotion?
How can I use my coupon on Amazon?
Does this include free shipping?