An Exclusive Offer for You

Organic Shea Butter Body Moisturiser

With Olive Oil, Beeswax, Argan Oil & Jojoba

Multipurpose Skincare

Hand Foot Cream Lotion
Lip Balm
Leave In Hair Conditioner Straightener

£11.49
Send to Messenger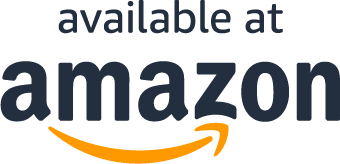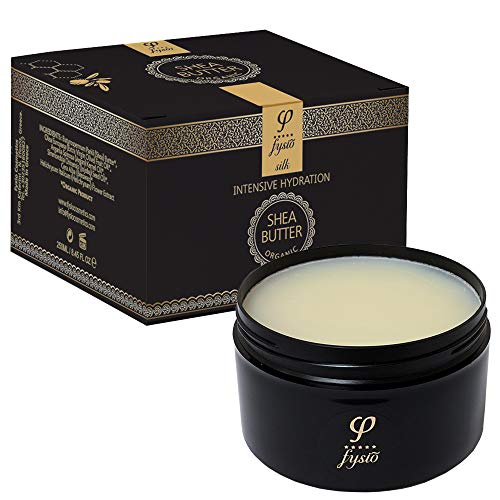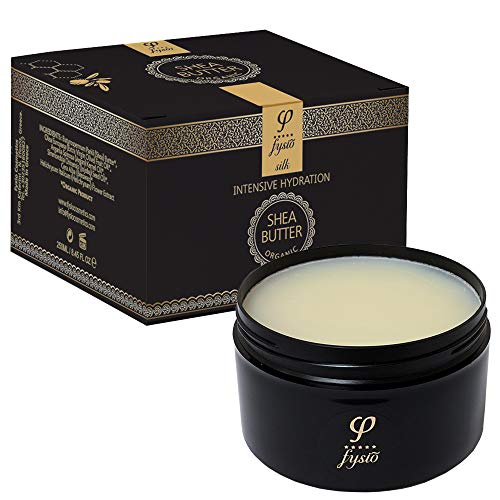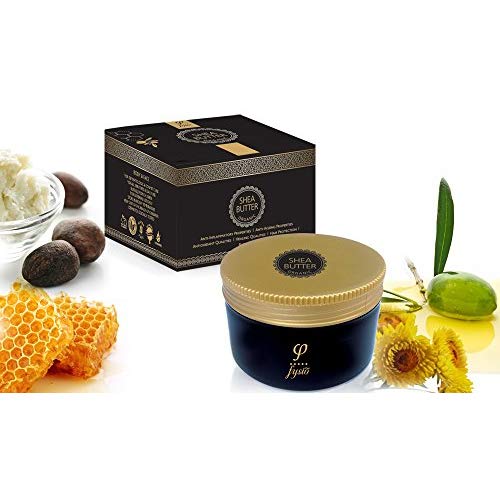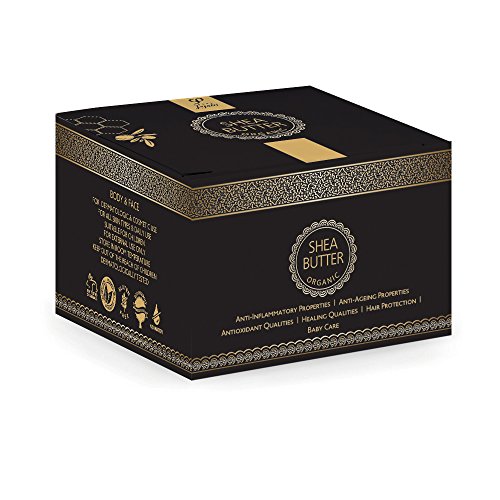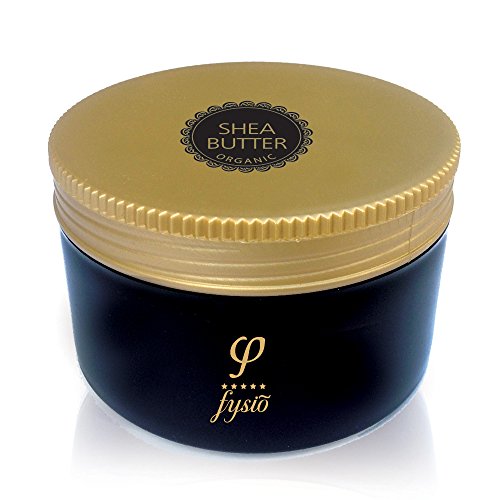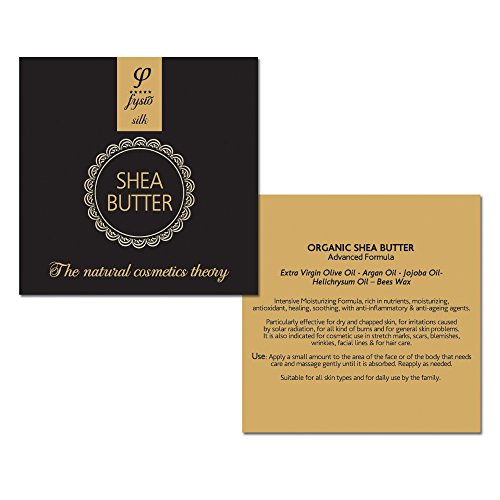 Send to Messenger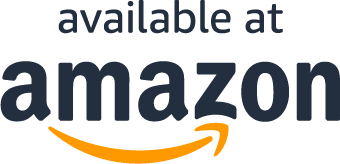 Read More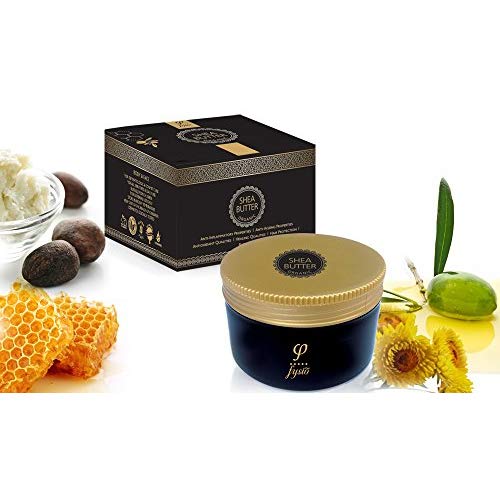 About Fysio Shea Butter
COMPLETE SKINCARE PRODUCT: Fysio Laboratory Created a Product that is Ready to Use. Contains unrefined raw Organic Shea Butter, Beeswax, Olive Oil, Jojoba Oil, Argan Oil and Helichrysum.
SHEA BUTTER: Is one of the best moisturising, anti-aging and protecting natural product in the World! Multipurpose skincare for body, face and hair. Contains Essential fatty acids and vitamins
THE BODY HEALER: its high content in anti-inflammatory and healing components, helps the healing of skin disorders and problems. Is deeply soothing and calming on any irritation and inflammation.
HAIR REVITALIZATION: Shea butter works very well as a hair leave in conditioner / Mask. It can help protect your hair from drying out in hot conditions and reduce frizzy hair. Also help stimulate your hair growth, strengthen hair follicles, improve scalp circulation and condition
ORDER WITH CONFIDENCE - 100% MONEY BACK GUARANTEE: We aim to offer the highest quality and most authentic products. We guarantee your satisfaction. If you are not satisfied with your purchase, please return it for a FULL REFUND!: Dermatologically tested - No cheap fillers, Water, Mineral Oil, Petroleum - Paraben, Harsh Chemicals, Fragrance, Cruelty, SLS Free - Solid Product at Low Temperature
What Our Customers Are Saying
Aprehensive at first but happy with my purchase!
× Scent- As humans we respond to smell, and most choose their products based off how appealing it is to our nose but this product has zero smell. Although I love using naturally scented products I appreciate the brands focusing on just using the raw ingredient without artificial scent or changing the molecular structure of the ingredients as it removes it's properties.× Value for money- I think the tub is a good size and hold a good quantity. I found that I didn't need loads to cover my entire body and it's like I barely used it even thought I coated my entire body lol.× Lips- I read that this product can be used everywhere so I upset it on my lips as they were dry. The product feels nice on, lips are hydrated and it's not sticky or slimey texture.*2 days after usage- my body feels softer already, the texture is just smooth on the body, not greasy, not weird, not oily and doesn't get everywhere. I feel really great, when I put it on! I saw reviews that said "hard to spread". The product is thick because the ingredients are thick in their natural state, but I find if you warm it in your hands and massage it in it just works amazingly!Final thoughts!I was extremely apprehensive when buying a product that isn't well known like Nivea or Neutrogena or L'Oreal but I did my research into the brand Fysio before I even purchased the item and read reviews etc. It took me 2 days of reading before decided to purchase the item and I'm satisfied with what I received, I will use again!
Fantastic effective moisturiser healed sore hands
I was wary about ordering this as I have ridiculously sensitive, dry skin on my hands and eczema which gives me little cuts and chapped skin that won't heal easily. I react badly to so many hand creams. However I am really delighted with this. It absorbs remarkably easily, despite its richness, and works wonders on everything from my hands to my dry heels or chapped lips. I even used a little as moisturiser this morning and it went on well and gave me a smooth undercoat for makeup. It would be hard to use as body lotion as it's almost solid and not easy to apply over large areas but for smaller dry areas it's brilliant! And I think a tub will last for months as you need so little which means I can cut down on plastic use too. I'd love to see it in a metal tin to be more eco friendly though.
Love love love this product
Love love love this product. It's an anywhere balm, it's hard finding a moisturiser when you have wrinkles, acne and sensitive skin. This balm has helped, I use it on my face, neck, hands, arms, anywhere that needs a Little help. I think I am generous, but pot will still last 6 months so great value x
Good price for a great product
I really like it. It doesn't have a smell but it's easy to rub in despite being solid in the tub and it feels moisturising rather than sticky. Only just started using it but initial impressions are very promising. I like that it is completely natural, no unnecessary additives.
a new favourite!
I am absolutely in love with this product. So moisturising, very nourisihing and forms a real protective barrier. I have been using on my face and body for just over a week and can already see results. Softer skin after the first use and have been applying to my smile lines, and I kid you not after the first application they appeared to be smoothed over filled out and almost bouncier. I am truly impressed with this product. I use primarliy on my face and on a few stretch marks I have. I don't think you need to use this on your face every day, unless you haev ultra dry skin. I haev been alternating between this and my rosehip/argan oil which is more of a dry oil and less greasy than this. There is no fragrance to this, but it doesn't bother me as you can add a few drops of essential oil if you wanted to. The butter is solid in the tub but the heat of your fingers melts it easy enough to apply nicely. The packaging was very nice, very well presented like a quality product. The best part, and what was most important to me was that all ingredients are 100% natural and organic! Such a pleasure to find a completely organic product. With so many products beign sold as organic they are often only 97%-98% organic which can be very frustrating. Love the fact that this one is truly and genuinely organic. If I were to make only one change it would be that the tub was made of recycled glass as opposed to plastic, but that is just if I am being very picky! I manage to get this product for under £15.00 on here, which is in my opinion absolutely fantastic. for this price I will definitely be buying more and recommending to frinds and family!
No smell at all! Nothing artificial either.
I am very sensitive to smell and I gladly say it has no smell at all. The tud is huge and I took it to a beach holiday to use as after sun care. If u are not sunburnt it works wonders as it's very moisturising and nourishing to the skin. If you are sunburnt I recomend Chamuel brand tea tree oil balm.Will be trying this shea butter on my hair as I saw a lady with beautifully tamed curly hair swearing by it at the gym's changing room... not dure which brand she uses tho...
Questions?
Why are you running this promotion?
How can I use my coupon on Amazon?
Does this include free shipping?