Get Your Discount In Messenger
New Wave Triathlon Transition Mat
New Wave Launchpad - The Fastest Transition Mat in Triathlon
$27.96
Send to Messenger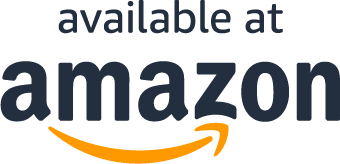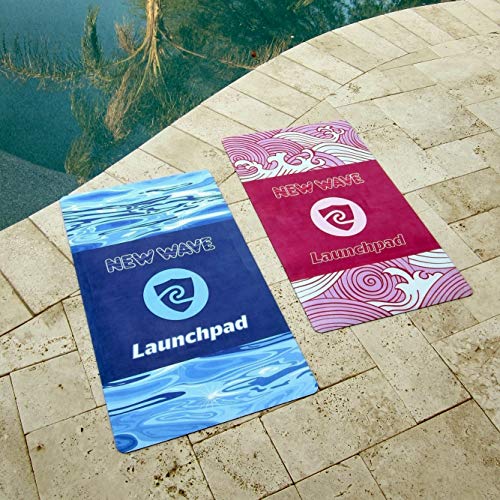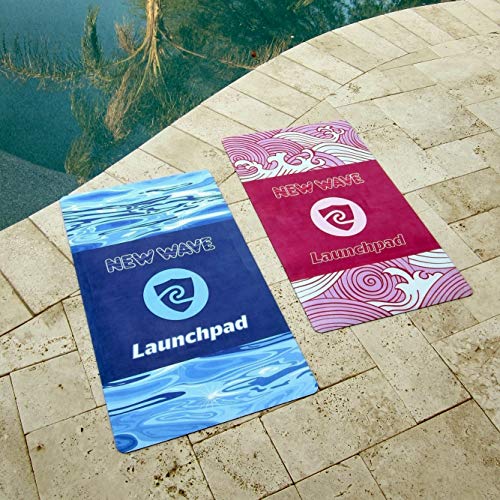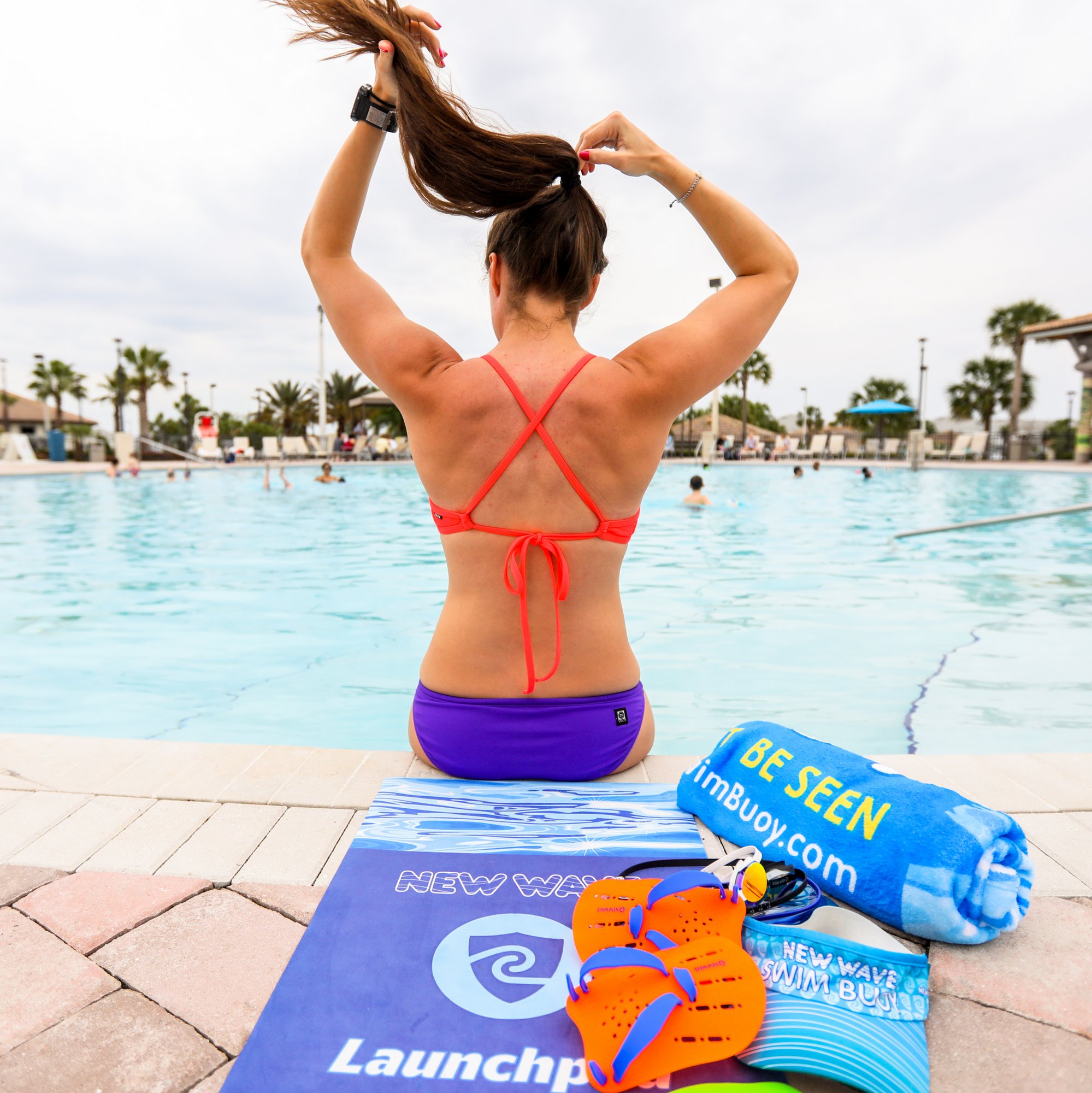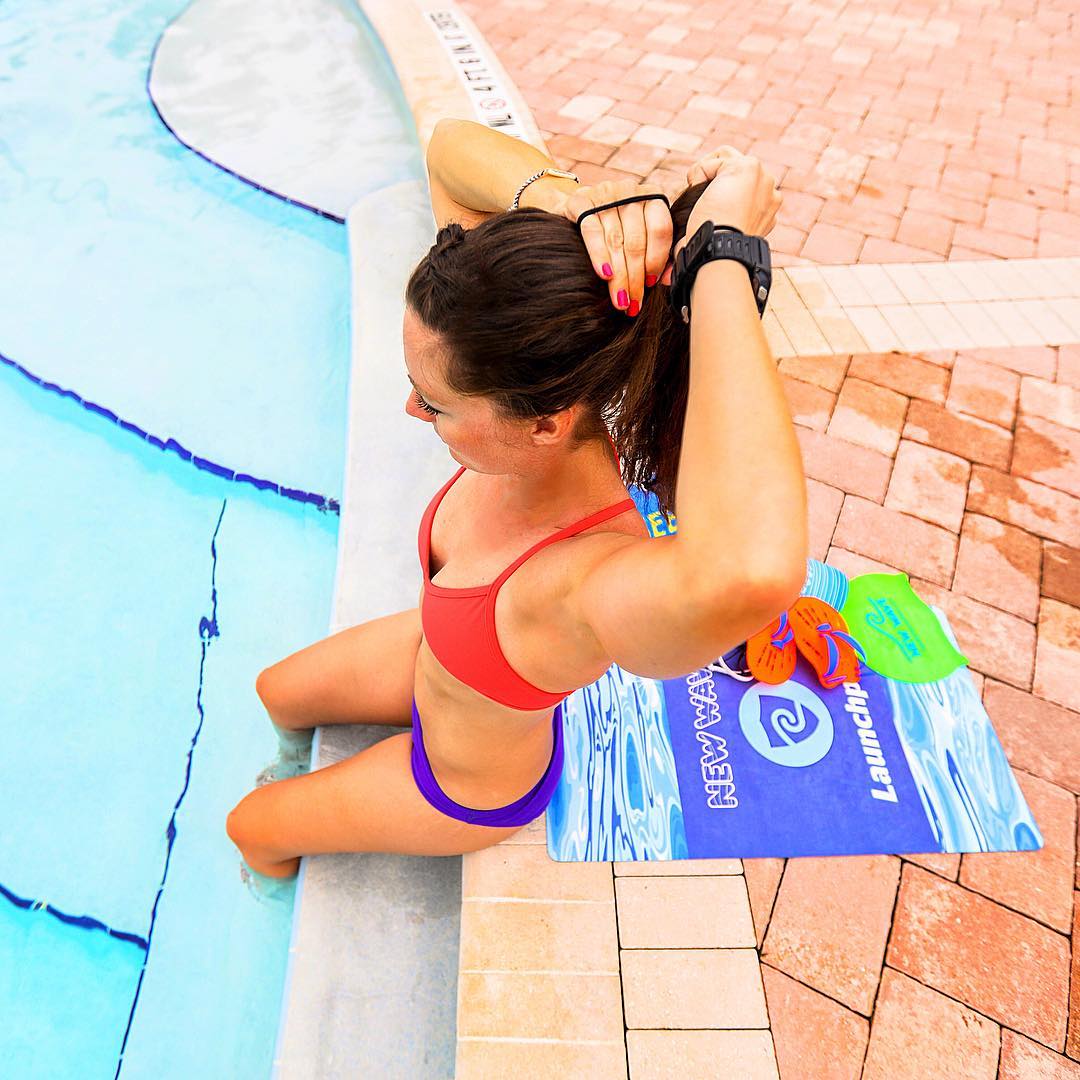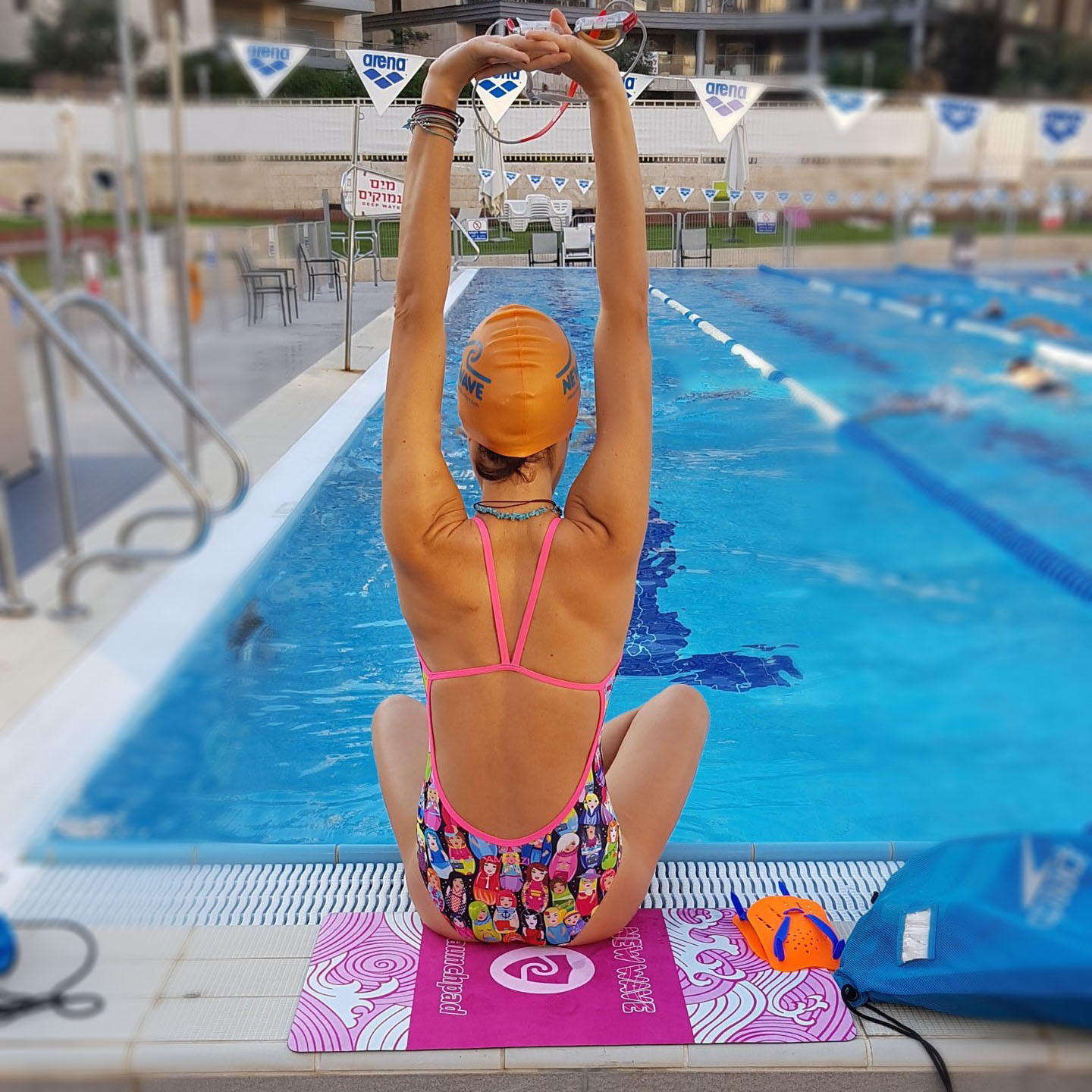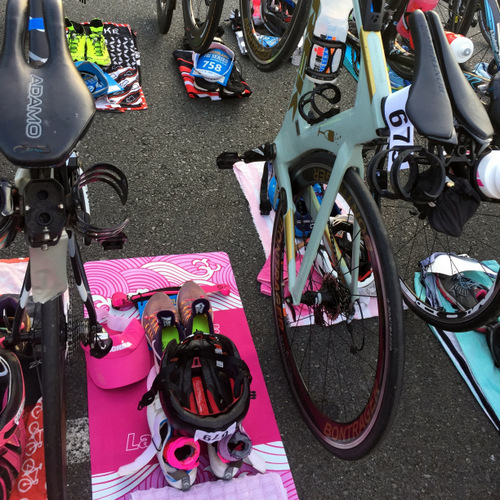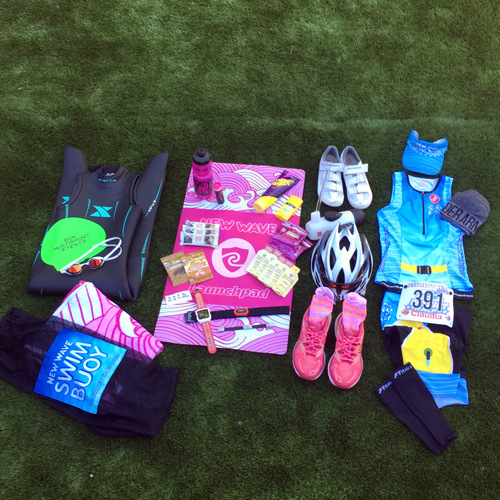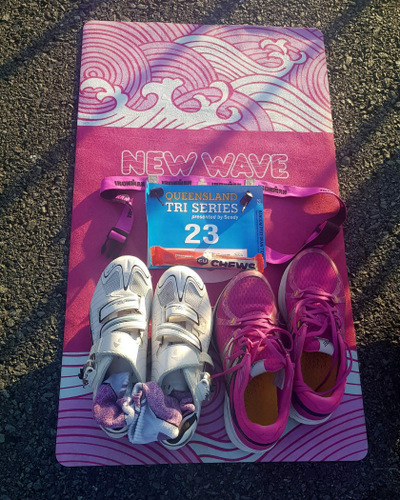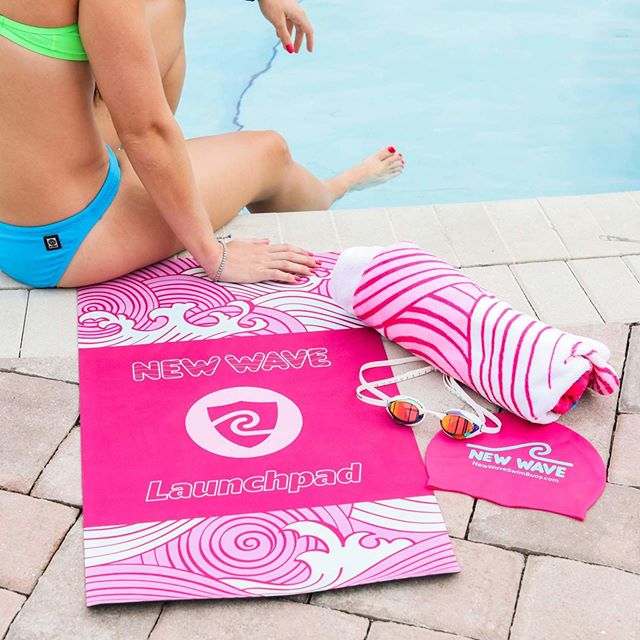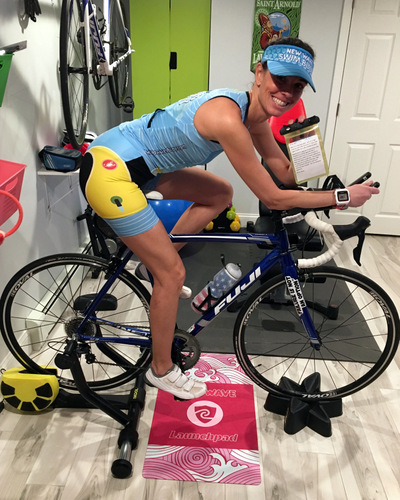 Send to Messenger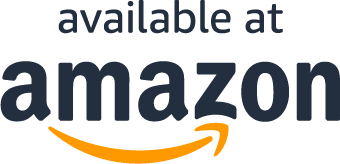 Read More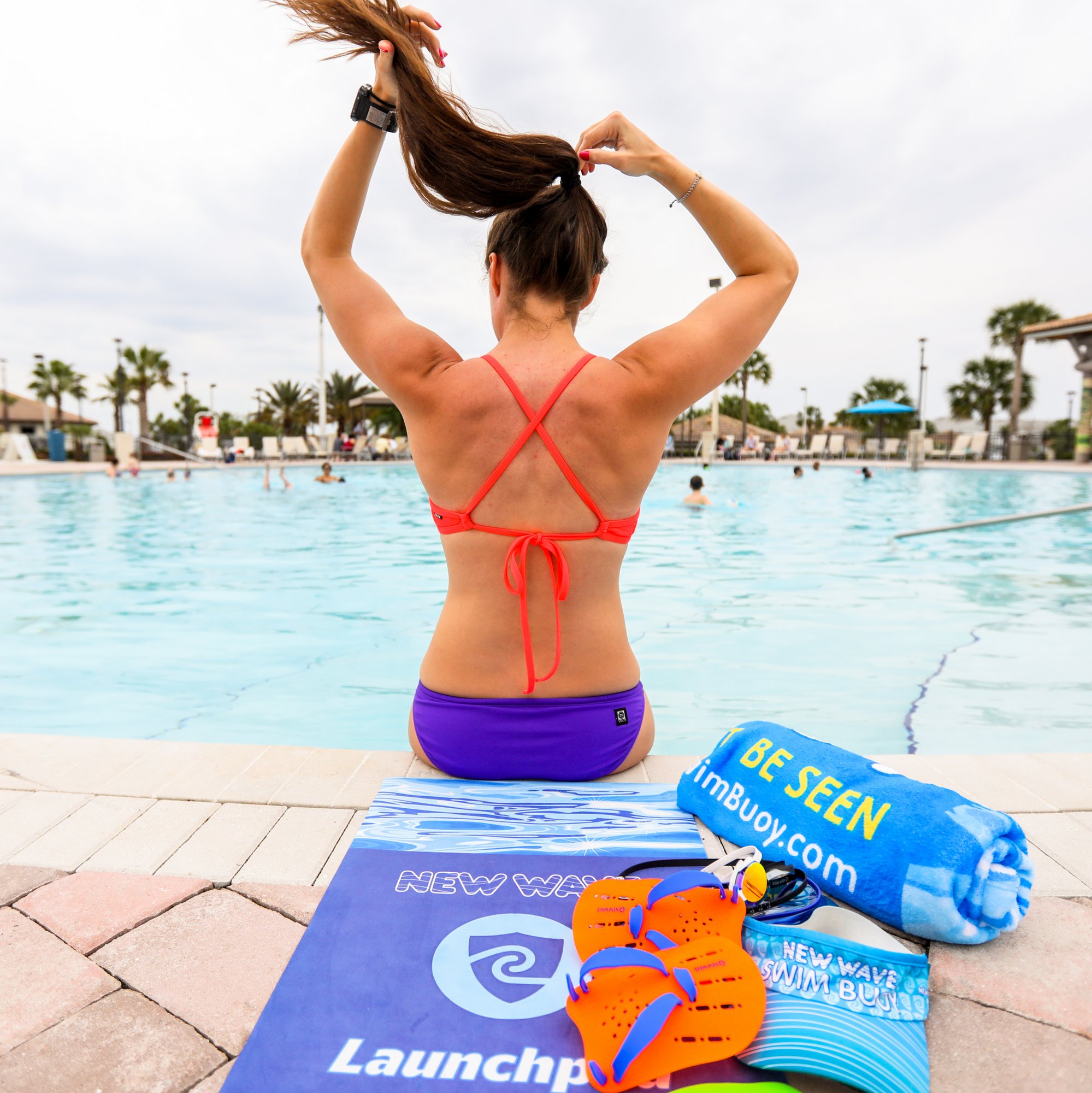 About the product
New Wave Launchpad Transition Mat is the best way to organize your equipment and protect your feet from gravel, dirt and sand. Towels are too flimsy, gym bags are unorganized, while "transition buckets" are generally used by the eccentric baby-boomers that want the full "sit-down experience" in a crowded transition zone. With the New Wave Launchpad Transition Mat, you will be sure to have some of the smoothest and fastest transitions of all time.

New Wave Launchpad is crafted from a magically flexible microfiber slip-resistant fabric on top, while the sole is made of durable ultra-light rubber with zig-zag tread for added grip. The microfiber fabric top is brightly colored with shimmering hues that practically reflect light. Plus, this suede-like material is extremely soft to touch and slip resistant, even when wet. Furthermore, it is remarkably easy to clean, fast-drying, and machine washable.
Part of executing an efficient transition in triathlon is being able to quickly spot your transition area and access your equipment. With this bright New Wave Launchpad, you will quickly be able to find your transition area, and wield your perfectly organized swim-bike-run essentials. It rolls up compact, to transported in your gym bag. Use it in the locker room to keep your feet warm and dry, while avoiding direct contact with the germs on the locker room floor.
New Wave Launchpad has a multitude of uses outside of triathlon. Put it in your picnic basket to have an elegant place to sit down with your date for a quick baguette while listening to French accordion music. Use it as clean place to stand near your car to change your outfit after a bike ride. If you winter-swim, it can even be used as thermal protection on slippery ice, snow or frozen sand. Imagine your freezing pool deck transformed into a tropical paradise for your toes.
Once you feel the magical micro-suede upper of this New Wave Launchpad beneath your feet, you will not want to leave home without it. This may cause social problems once you start bringing it everywhere, or if you begin flaking on your plans with friends just to have more time with your new transition mat. You may find yourself making any excuse possible just to wiggle your toes upon its heavenly softness again. We hope you enjoy using your New Wave Launchpad, but please do so in moderation.
What Our Customers Are Saying
Good mat even in the rain!
The mat worked really well at a triathlon with a very wet transition area. We folded it in half and it sat in a puddle of water. Nothing on the mat got wet. It is a bit long, but worked just fine folded.
Worth every penny :)
I take this with me everywhere. I use it at the beach when I am changing into my wetsuit. I also use it when I am in a parking lot changing from bike to run on training days to save my socks. Definitely a well made product and is the perfect size. You can use this for more than races.
Love my launchpad
Love my launchpad! Keeps the wet grass or mud from my gear and just the right size to fit by my bike in a tight transition area. Plus folds easy without taking a ton of space when not in use! Another quality product from this great company!
Highly recommended for triathletes and athletes
I love my New Wave Launch Pad!! It has been great in triathlons! It is weighted enough where it doesn't move like a towel, but it is still light weight enough where I don't notice it in my bag! Love love love this product!
Smooth mat to keep your transitions organized!
Smooth and Soft to walk on. Rigid and firm to grasp the ground. Rolls up nice and small to fit into a transition bag or a smaller pool bag to bring during lap training. A must to keep things organized for a Triathlon.
Questions?
Why are you running this promotion?
How can I use my coupon on Amazon?
Does this include free shipping?