Our Exclusive Offer For You
C&G Dog Ear Cleaner 250 ML Stop Itching, Head Shaking & Ears Smelling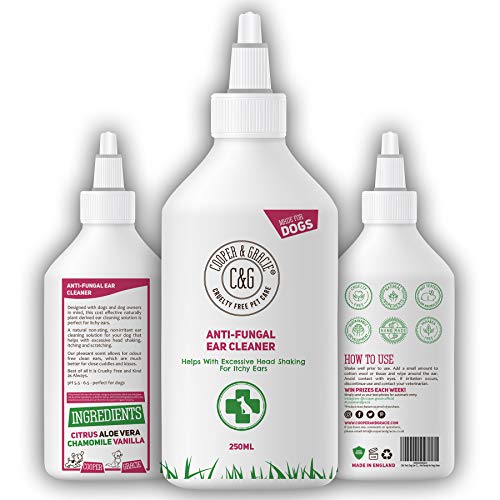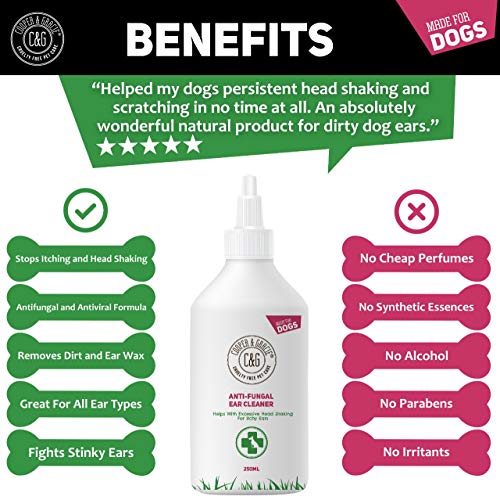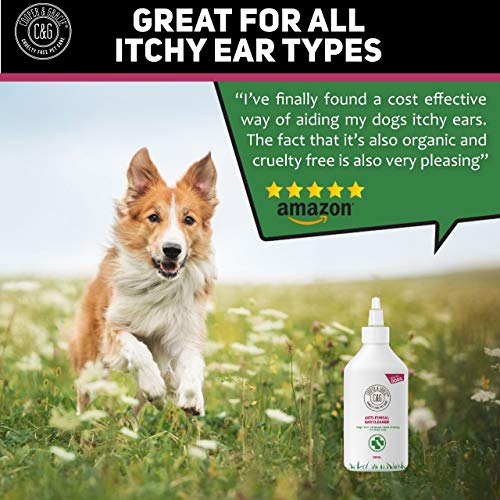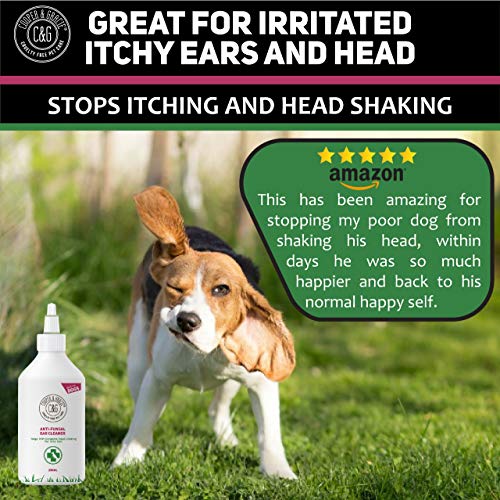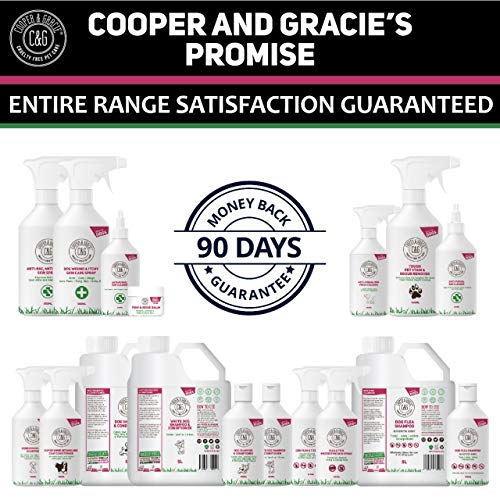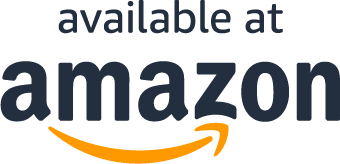 About the product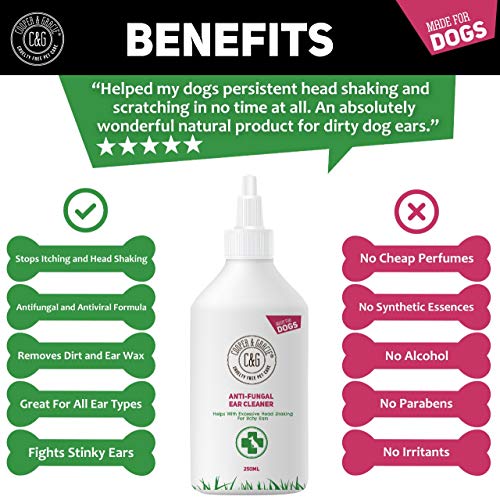 CRUELTY FREE ORGANIC RESULTS - Great for Excessive Head Shaking and Ear Itching, Our Specialist Formulas Break Down Waxy Ears and Eliminate Ear Odour
VET TRUSTED SAFE AND GENTLE EAR CLEANER - Used By Many For Routine Maintenance Of Dogs Ears, Our Anti Bacterial, Anti Viral and Anti Itch Formula is Free From Alcohol and 100% Natural and Cruelty Free
NO MORE ITCHING SMELLY EARS - Fast Acting Formula Will Immediately Offer Soothing For Ears, Visible Results in 2 Days From Daily Cleansing
EASY SENSITIVE EAR APPLICATION - Very Simple To Use for Dogs and Cats, A Little Goes A Long Way, Saves You Time and Your Dog or Cat Unnecessary Stress
SATISFACTION GUARANTEE - Our Cruelty Free Ear Cleaner is Backed By Our Leading Manufacturer 90 Day Money Back Guarantee
What Our Customers Are Saying
Amazing Ear Cleaner for dogs!
My poor little lady was constantly itching and shaking her ears, id been to the vets time and time again and only ended up with a vet bill close to £100 each time!! I was slowly loosing hope and it was so awful to see that the constant discomfort was clearly starting to affect her personality, she really did look sad and it was awful to see.I decided to look elsewhere online for an alternative cure and came across Cooper and Gracie ear cleaner on Amazon, ive used their specialist itchy skin shampoos before and they have been really great so I thought id give it a try. Within a few days of using the ear cleaner the shaking of her head was noticeably not as regular and she'd even began to calm her itching and scratching. As a result her red ears started to heal for the first time in weeks and she started to show signs of looking and feeling happier!!I cannot tell you how relieved I am to see her back to her happy self and with clear signs that this is going to be gone completely soon. Im actually over the moon that ive found this product and have been telling everyone I can about it.Thank you thank you thank you!
Relief for my staffy
Having already cleared the majority of buildup using a teatree based eardrop I can safely say her ear has fully cleared up. My staffy didn't seem to mind this product at all and it gave her immediately noticeable relief from itching. Nice big bottle so I will get in the habit of using this regularly. Great product made with love, highly recommended
10/10 would buy again. Fab for the most sensitive of puppers and good doggos.
This product works brilliantly, and we have tried our fair share of ear cleaning products! I have a dog with a lot of sensitivities and this company never dissappoints; fab natural ingredients, great ethos, and friendly customer service too. 10/10 would buy again.
Ear Shaking Saver!
I was having terrible trouble with my dog itching he's ears red raw, I couldn't bare to see him in such discomfort. Im still not sure how it started or where from but all I know is that since using this daily the scratching has stopped and the ears are healing up really quickly! I don't know if it was ear mites or just pollen with the hot weather but im very pleased with my purchase and will be recommending as well as keeping a bottle for future uses.
Extremely effective and great value for money
This product is excellent, from its effects down to its non invasive scent.My Labrador is prone to ear infections, and I have grown used to the early tell tale signs. I have used various products over the years to both avoid her discomfort and my vet bills!This is the only one that has worked, and the only one I don't have to chase her round the house to administer!
Very good ear cleaner for dogs
Have now tried a few of Cooper and Gracies products and have been impressed with all of them, this ear cleaner for dogs is no exception. I really love that its cruelty free and natural, it cleaned allot of the ear wax and gunk from my labradors ears with just one application and a good rub. Ear cleaning is essential for my dogs as they are very active outdoors and constantly in and out of water. Thank you for a great product, I think ive found my new dog grooming and dog care company.
Questions?
Why are you running this promotion?
How can I use my coupon on Amazon?
Does this include free shipping?