100% Natural Clay Mask that WORKS amazing for the softest, balanced skin
WITHOUT nasty chemicals!
Clay Face Mask Assortment
Makes 25+ masks
Includes 4 Types of Clay: Bentonite, Rhassoul, Kaolin & French Green Clay

BONUS: Facial Mask Brush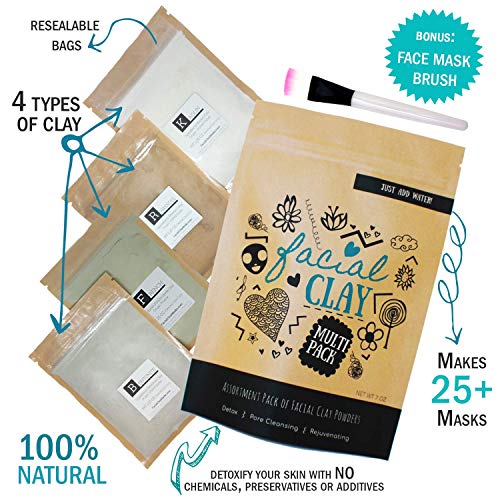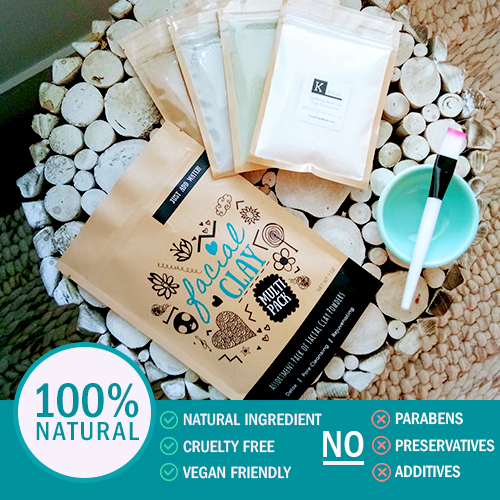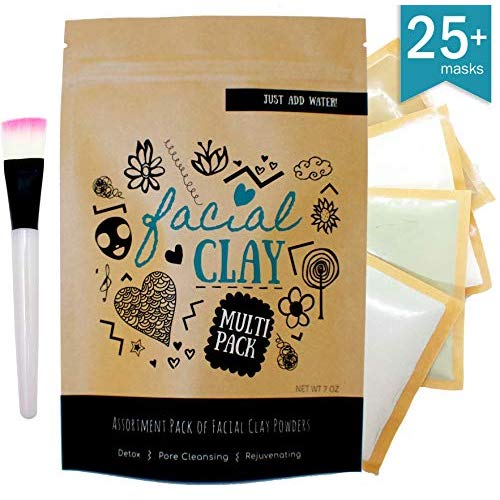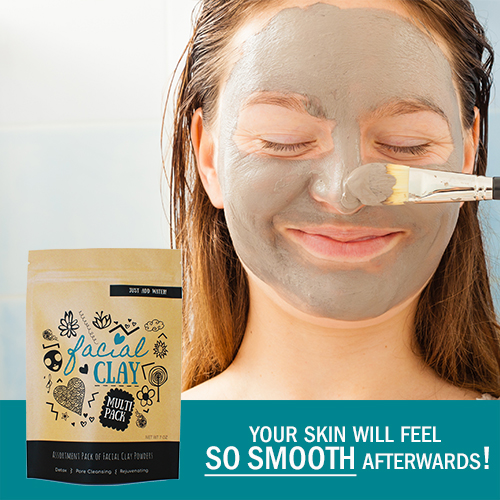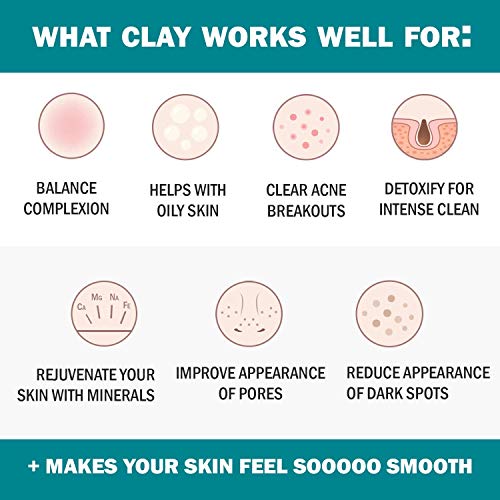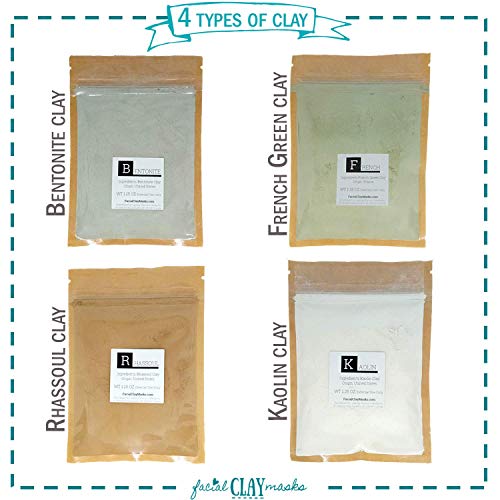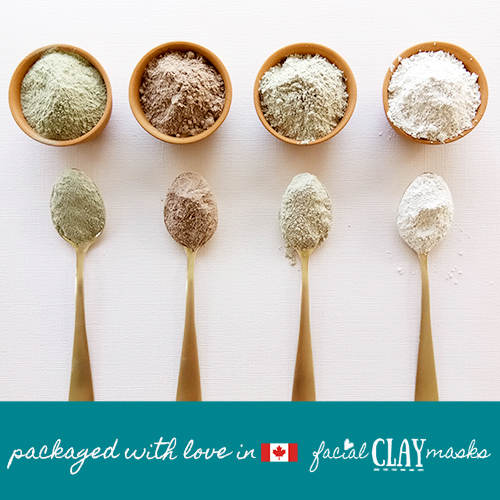 WARNING: your skin will feel AMAZING!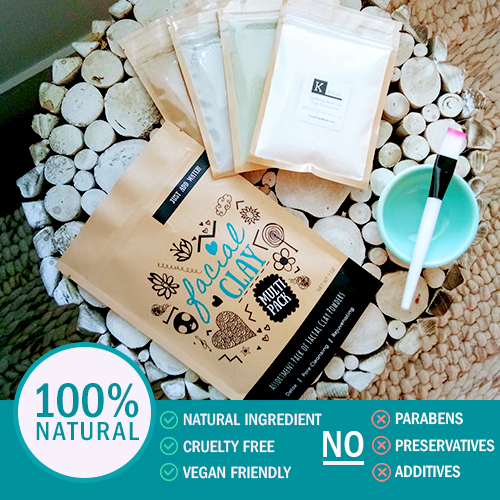 Simply add water and make up to 25 face masks! GREAT GIFT OR PARTY IDEA! **Bonus: Includes Face Mask Brush**

Includes 4 leading types of clay, (1.75 oz each, Net Wt 7 oz):


BENTONITE CLAY (Indian Healing Clay). The strongest, acne fighting mask. When mixed with liquid, Bentonite Clay produces an "electric charge" which absorbs toxins, chemical & bacteria + creates a "pulsing" sensation. Very effective detox and deep pore cleanse!


RHASSOUL CLAY (red clay). Smooth, "mousey" clay that is useful on oily, sensitive or tired skin. With continued use, helps to control ongoing sebum production. Aka oily skin. Contains a high level of minerals, use this clay as face masks OR as a hair mask.


FRENCH GREEN CLAY (green clay). Absorbs toxins trapped in your skin, leaving your skin feeling cleansed, silky smooth and tightened while reducing the appearance of pores.


KAOLIN CLAY (white clay). Acts as a gentle cleanse and exfoliation, Kaolin clay absorbs excess oils for oily skin and absorbs impurities. Best clay mask for sensitive skin. Use daily as a gentle exfoliating pre-cleanser.
CLAY FACE MASKS ARE GREAT FOR:
Fighting acne and blemishes, best face mask for Acne!
Reducing the appearance of acne Scars
Skin elasticity
Oily skin and ongoing sebum production
Shrink the appearance of pores
Improve and balance overall complexion
Detoxify your skin
Deeply cleanse your skin, makes your skin feel so smooth!
Promote blood circulation
What Our Customers Are Saying
Excellent variety for a lot of clays masks
Excited that this sampler pack has all the types of clay that I wanted try out, so far enjoyed the bentonite and French green clay, both made my skin feel so soft and the bentonite cleared some acne that my daughter had. From the amount I used I estimate this pack will do more than 25 masks.
My skins never felt smoother! Must try
My husband and I have used different face masks in the past and always felt chemical based and would burn. We used this clay face mask and it is amazing and feels completely natural, my skin has never felt better and is still smooth and hydrated the next day. I highly recommend it.
Perfect For Healing Combination Skin
I absolutely LOVED these facial clay masks. My skin feels so clean and smooth after using them without being overly dry which is great for my combination type skin. The product is 100 percent natural and there is enough clay to do a ton of masks for you and your whole family.
My ace feels
Love the feeling of my skin after using the clay masks! Perfect for a girls night in, with so many future applications and variety. Have to work with the consistency of water and clay but keeps in the fridge well for later in the week!
Buy these. They work.
After a week of crappy eating and stress my skin desperately needed a detox and I tried the Rhassoul facemask this evening and my skin feels so clean and tight. I would recommend this four pack to anyone.
Very good.
Excellent product, skin feels great afterwards, and this will last me a long time. Fast customer service, easy to deal with. I will be buying more as gifts. Cheers!
Questions?
Why are you running this promotion?
How can I use my coupon on Amazon?
Does this include free shipping?