No more tangled jewellery!
TRAVEL JEWELLERY ORGANISER

Light and Compact
Easy to Store in Your Hand Luggage and fits Hotel safes
Storage case for Necklaces, Rings, Earrings, - Bracelets, Watches
Fantastic gift!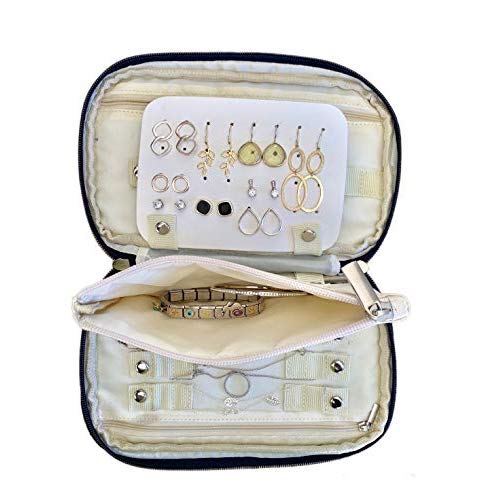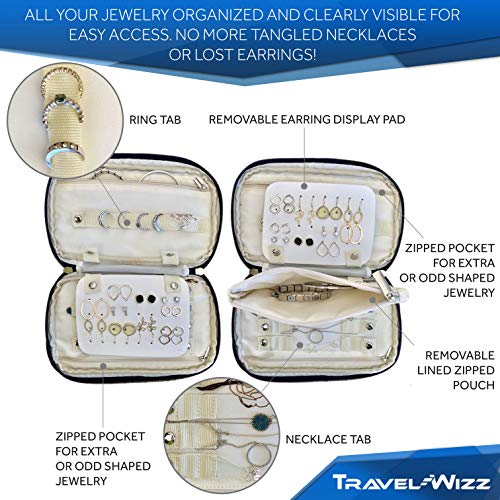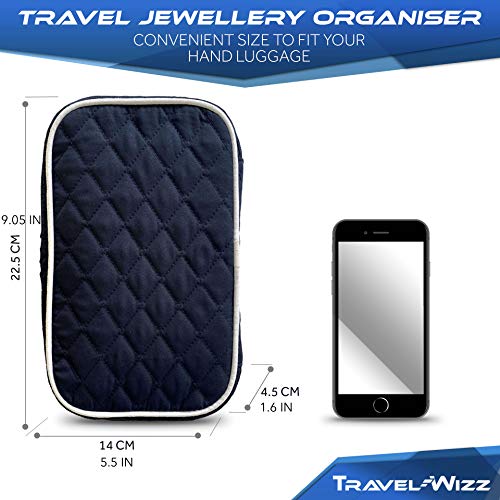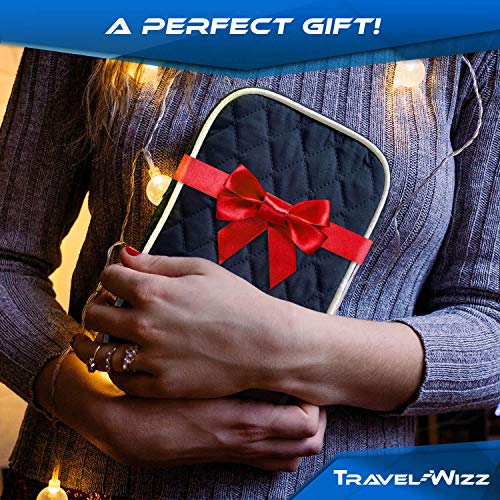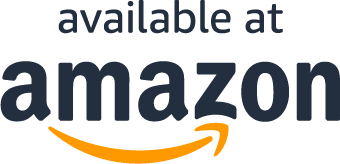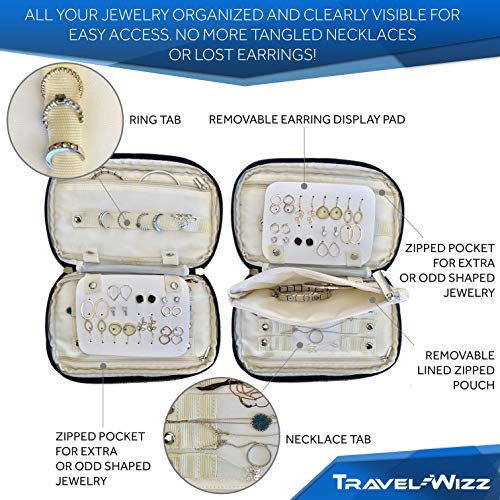 About the product
PERFECT TRAVEL SIZE FOR YOUR HAND LUGGAGE – lightweight and slightly bigger than a standard wallet to slip into your bag while traveling. Padded to give your jewellery extra protection. Softer and easier to pack than a hard jewellery box.
FITS HOTEL SAFES – Our travel jewellery organiser has been made to fit even the smallest of most hotel safes. The bonus of the white trim makes it easy to see in a dark background.
NO MORE KNOTTED OR TANGLED NECKLACES – the necklace organiser tabs ensure your necklaces arrive at your destination untangled.
ALL YOUR JEWELLERY ORGANISED IN ONE PLACE FOR EASY ACCESS – your jewellery is easily visible on display and together one place for super-fast access and convenience.
REMOVABLE EARRING HOLDER AND ZIPPED POUCH – customise your organiser to suit your needs. There are two extra pouches for a watch, pearl necklaces and any extra odd shaped jewelry, plus a ring holder to secure and display your rings.
What Our Customers Are Saying
Would highly recommend
Excellent quality. Very nifty with lots of pockets etc. Used on my travels and easily fits in safe. Would highly recommend.
Handy to have on holiday
Fantastic! Did it's job for my holiday!
Brilliant
Great for travelling lots of room
Travel jewellery case .
Very pleased with it just what I wanted.
Better than all the chinese rip-offs out there!
As someone who travels extensively, am so happy to have found a product that I can use to detangle my necklaces. This product has been thoughtfully designed with clever spaces for my earrings and rings. The material is soft and feels less "plastic" than ones I found in store.