Check out this great deal!
Bluetooth Smart Watch
$49.99
Go to Amazon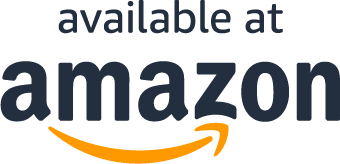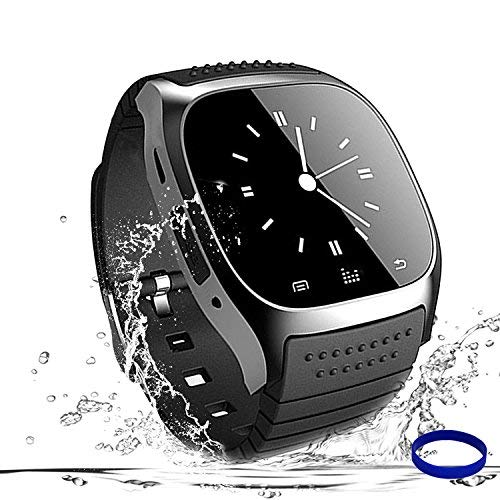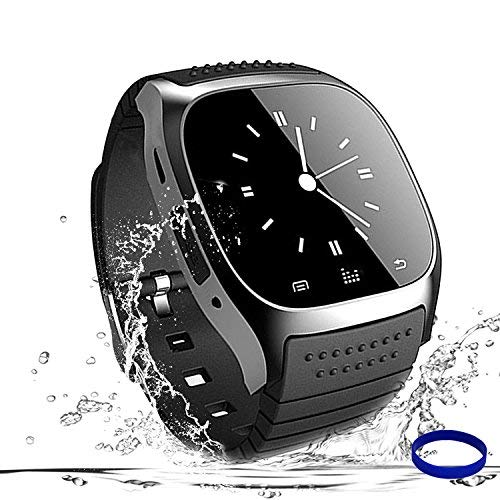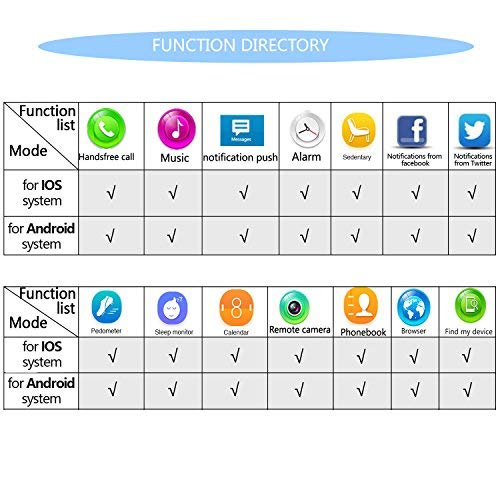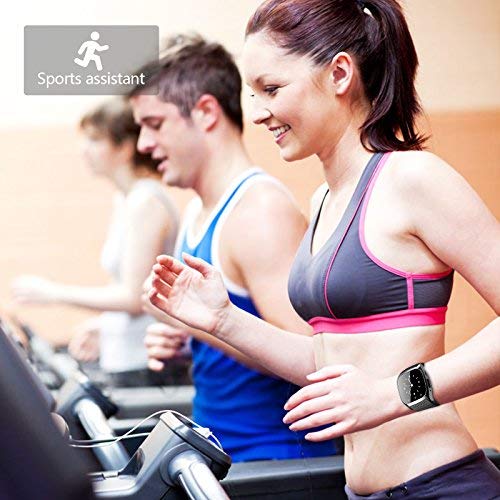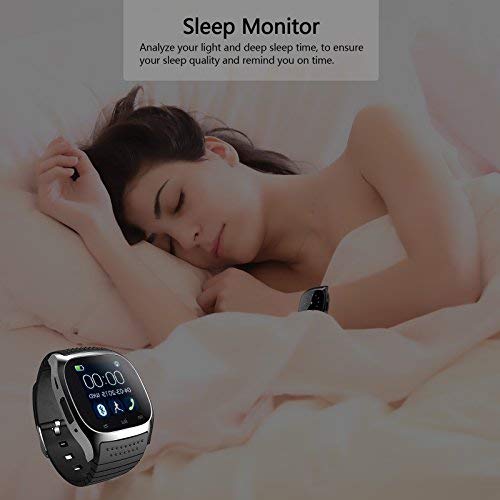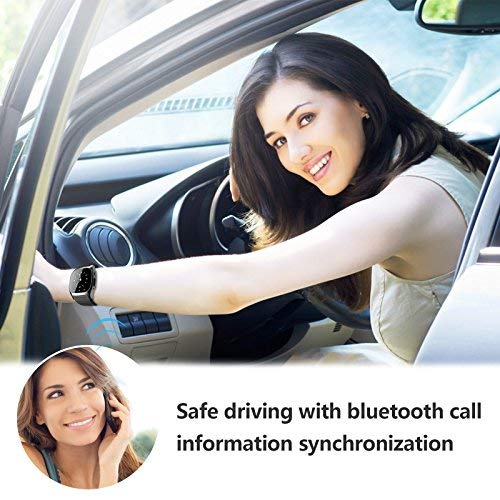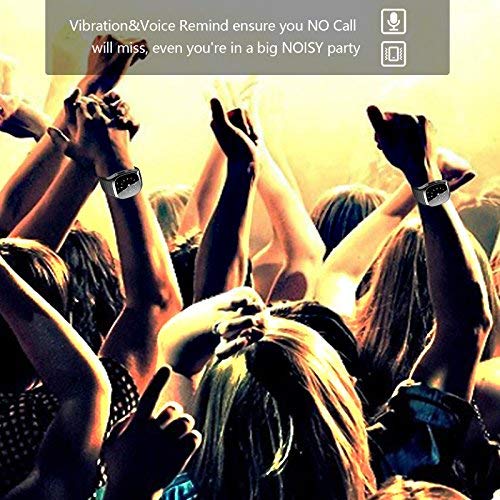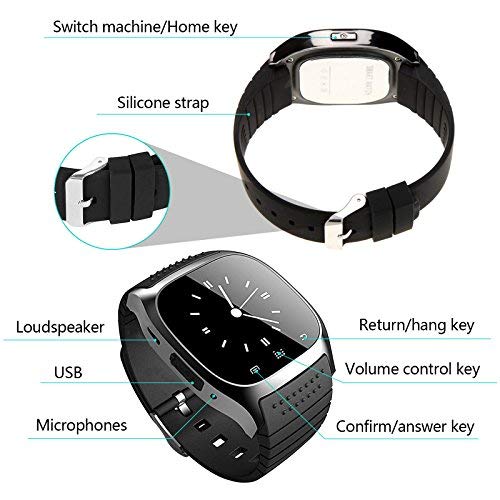 Go to Amazon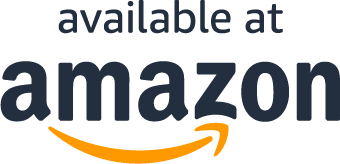 Read More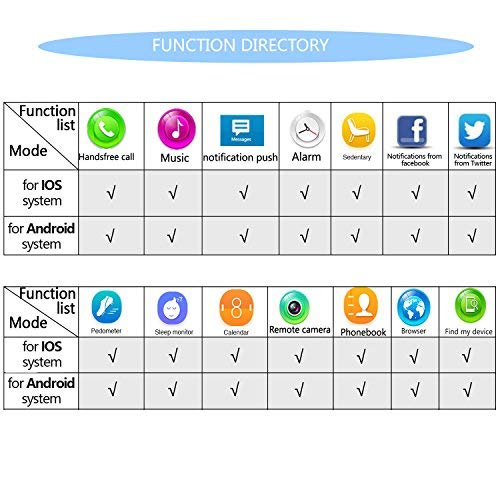 About the product
【IOS & Android Compatible】: Differentiate from other watch, Functions of this smart watch support both ANDROID and iPhone smart phones. No phone limitation, high usage! Even you want to change Android to IOS phone, no worry at all, this smart watch can keep working perfectly!
【Multi-Function】: Dial via watch Bluetooth function, Fitness Tracker, Sleep Monitor, Pedometer, Calorie Consumption, Sedentary Remind, Remote Camera, Thermometer, Timer, Alarm Clock, Anti-lost, Bluetooth Music, Multi-language, Sync phone book, Read SNS SMS from What's APP, Facebook, Twitter, Linkedin etc.
【Productive Hands Free Calling】: With this watch, you will not miss any call or SMS, the watch supports your easy and safe hands free calling while driving, running, hiking, even climbing… Especially for manual work, much more productive!
【Health & Fitness Tracker】: This is not just an assistant to your phone to improve your productive life, but also your personal doctor to track your exercise activity, sleeping quality, including counting steps, calories burning…
【365 days Warranty】Warranty time long to 365days! Anything you need our support, we will be here for you with quick feedback and support you with satisfied solution! All we aim to do is offering you a excellent and pleasant shopping environment.
What Our Customers Are Saying
Finally ended my search for a good smart watch...
I ordered one of these for my wife. We had tried five other smart watches with prices ranging from $25 to $135 from different companies. Unfortunately, none of them worked as advertised and we ended up sending each of them back. Needless to say, when I ordered this watch my hopes were not very high. When it came in I was actually surprised that the watch looked exactly like the watch listed on the seller's site. More than that, it even worked as described, and very well at that.... So, I ordered another for myself. The watch has a stylish and clean look, the apps are easy to use and are very responsive. No drags, no hesitations, no waiting. I made a few calls when I got the watch to family and friends and did not inform them that I was using a smart watch... They had no idea. After I had explained the use of a smart watch during the conversations, they (as well as myself) were all surprised at the clarity and quality of the voice connection. It also downloads your contact list from your phone to enable making calls much easier. I was also very impressed with the remote camera function. It is the first smart watch I've tried that allows the user the choice of the front or rear camera from your phone. Makes taking family pictures much easier when no one else is around to help. The music app was the best surprise. It connects to the phone easily and actually has a nice sound for such a small speaker. It allows you to change music track up or down and displays the name and artist of the song playing. The fitness apps worked well also. You may could spend a couple hundred dollars and get a more reliable reading on the exercise functions, but I for one wouldn't take the financial chance.... again. For the money, this smart watch is a great buy and you can actually use it for the purposes intended... A very nice surprise indeed.
Watch exceeded my expectations big time
This watch exceeded my expectations.. plays my music and keeps track of my everyday life like a regular fitbit. Easy to sync with my iphone 7plus. Hassle free.
Five stars
Overall a good smart watch. It is a little too big for women daily use, but I like the design and the functions. Works well for me.
Find your phone feature
Works well. Took a bit to charge but last longer then expected. The screen saver come on quite often which I hate but other then that it really smooth. Talking and taking photos is a breeze and connect to cell phone fast. It has a feature to find your phone.
Questions?
Does this include free shipping?